23rd September 2012
New Foundation Studios Completed
New studios for the Foundation Department have been created in the adjacent 1930s Vauxhall Telephone Exchange building.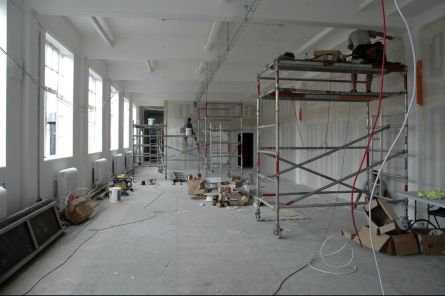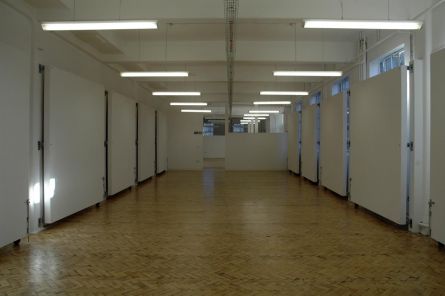 The school has recently acquired the use of considerable extra space in the adjacent redundant BT telephone exchange building (Vauxhall TE) and this has provided us with an opportunity to dramatically improve working spaces and resources. We have just finished refurbishing this space as purpose-built Foundation studios, designed by the Head of Department. This has provided a greatly improved and more integrated and flexible working environment for the Foundation students as well as an additional workshop provision and a lecture theatre/seminar spaces. There is a plaster room, brush cleaning facility, additional computer resource, sewing-machine area, office, toilets, coffee area, storage etc. This is an exciting development that provides a range of benefits for the course as well as for the school as a whole, which now has additional space available to further develop resources for all of our students.
See Foundation Department page for more images.