25th May 2011
Stained Glass Summer School
Tutor: Carey Smith
5 days 9:30am - 4:30pm daily
(Monday 4th July - Friday 8th July 2011)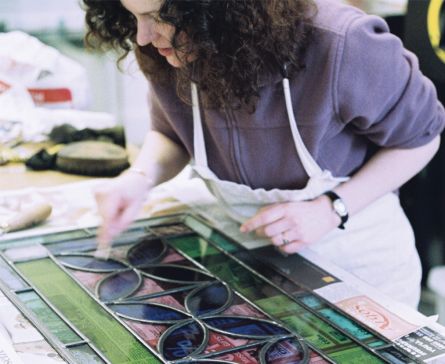 This is an introduction to the basic techniques of stained glass. There will be opportunity to experiment with sandblasting, fusing etc. forinclusion in your work, alongside the more traditional techniques of painting and staining.
You will complete a small leaded panel incorporating any of the techniques, designed with reference to traditional or modern examples.
All materials are included in the course fees. You should however bring your own drawing materials for the design element of the course, and any ideas or images you may wish to use.
Course Fees
£390 including materials.
A non-refundable deposit of £50 is required to secure a place.
Full payment required 2 weeks prior to course start date.
Contact Carey Smith
020 7267 3936
scareyesmith@yahoo.co.uk
Admissions Officer
020 7091 1683