Level: Beginners
Tutor: Laura Wilson
SHORT COURSE OVERVIEW
Would you like to find out more about London's art scene? Where the most important galleries are, what makes an artist-run space different from other galleries, how museum curators think and work? Across this four-day course, you will  have the opportunity to ask questions and meet curators, artists and gallery directors, and uncover some of the hidden truths about the art world.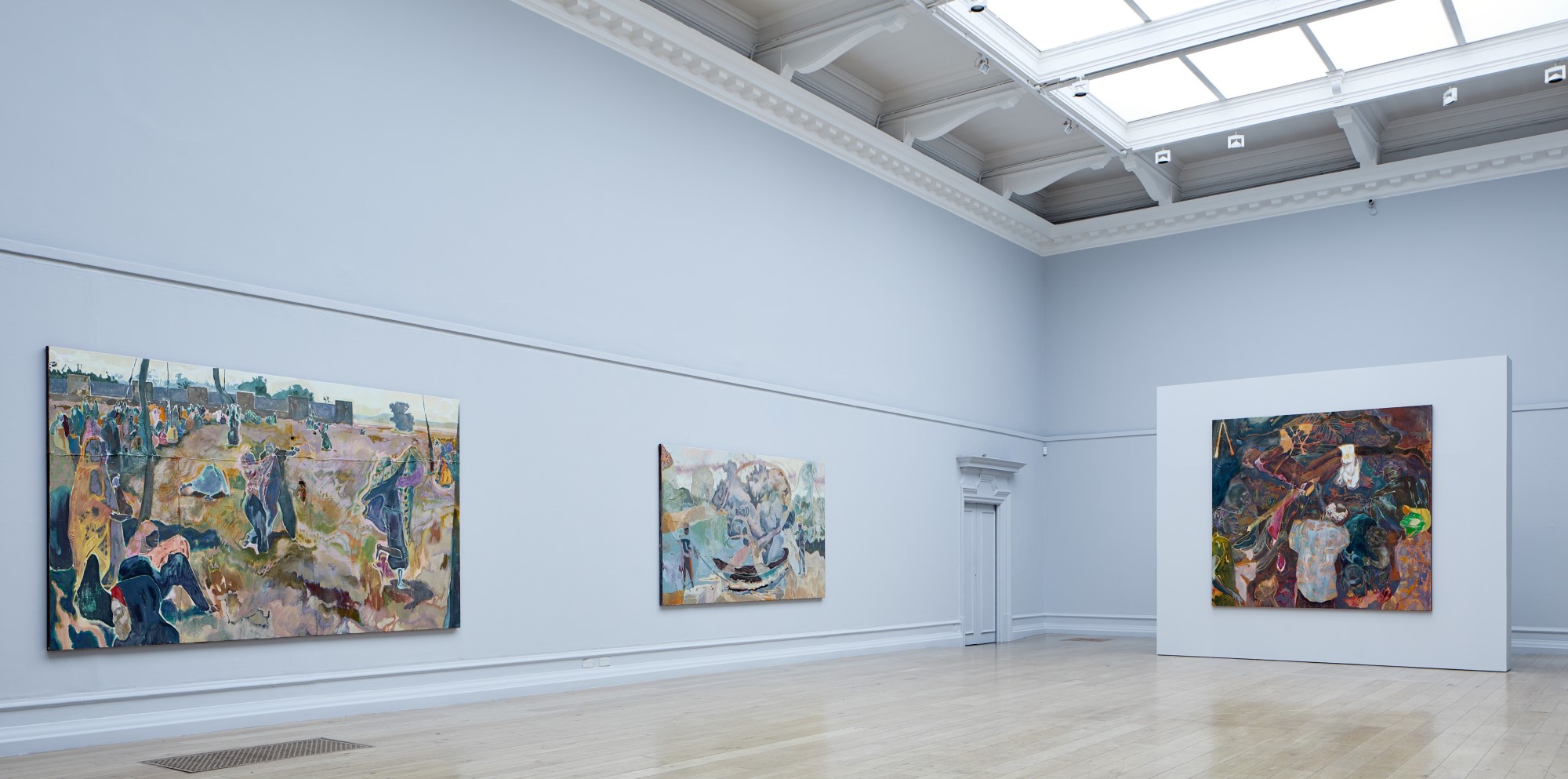 Michael Armitage The Chapel, Installation View at the South London Gallery. Courtesy Andy Stagg
This exciting four-day course, led by award-winning interdisciplinary artist and tutor Laura Wilson, is designed for anyone who is interested in finding out more about London's art world and gallery scene. Whether you're an art lover who wants to gain a deeper appreciation and understanding of the contemporary art scene in London, or an artist hoping to work with galleries to show your work or set up your own gallery, this fascinating and revealing course will provide the insights you're looking for.
As part of a small group, you will journey across London, from North to South to East and West, to explore some of the capital's best and less well known galleries, museums and project spaces. You'll see exhibitions, visit artist studios, collections and discuss the artwork of contemporary and emerging artists.
You will also have the rare opportunity to get behind the scenes and meet curators, technicians, artists, gallery directors and collectors and ask the questions you have always wanted to know about the art world, curating an exhibition programme or working with artists. By the end of the course, you'll have gained a thorough understanding of the contemporary art scene in London and have the confidence to further develop your interests in this exciting world.
What's included: all teaching, and entrance charges where applicable
What's not included: your meals/ refreshments, travel in London (we use public transport to get around). We will be walking to and between venues, please wear comfortable shoes and be prepared for changeable weather (rain, sun and everything in between!). Please bring snacks, water, a notebook and pen.
Places on Summer School are sold through the Eventbrite website.