'Very enjoyable and a great introduction. I enjoyed working with my hands and the clay, and learning the various techniques.' Louis
Date: 18-22 July 2022
Fee: £475
Level: Beginners
Tutor: Kim Amis
SHORT COURSE OVERVIEW
Enjoy this unique and richly rewarding opportunity to experience and develop the techniques of fine clay modelling or sculpture to produce a small-scale bas relief panel. We take as our subject historic ornament from ancient Egypt to Georgian times. This ancient technique creates a sculpture in relief, on a solid background, using simple tools, and can be a first step in wood and stone carving.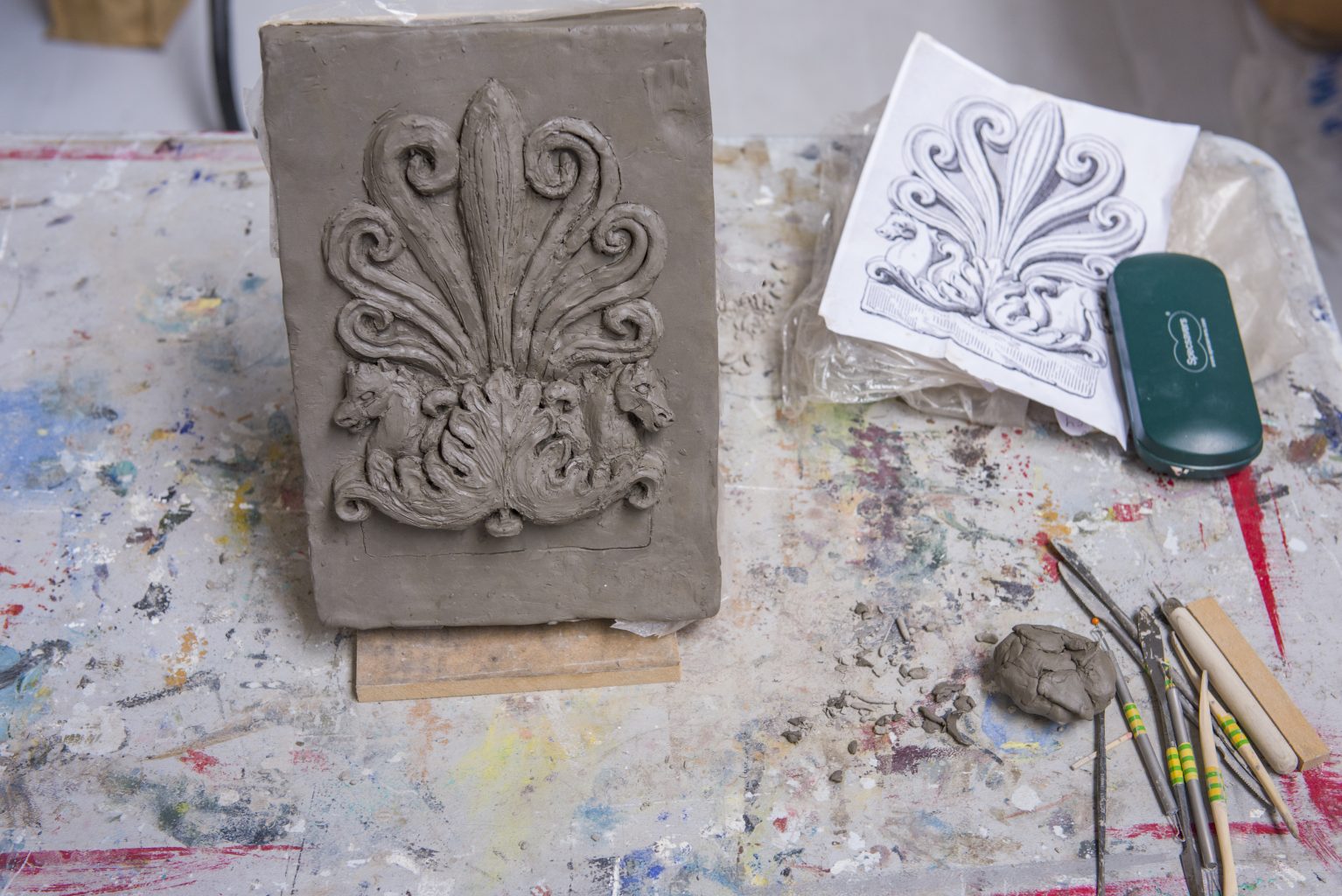 COURSE DESCRIPTION
Bring together your eye for detail and your enjoyment of the tactile qualities of wet clay in this engrossing and richly rewarding clay modelling experience. Using simple tools, you will learn to build a design on a clay slab, and then develop the skills and techniques to bring your design to three dimensional life.
Bas (or low) relief modelling has sometimes been described as a cross between drawing and sculpting in clay. This isn't a freestyle modelling experience though, but an exploration of a historic craft which has been used throughout the world to decorate internal and external surfaces. We provide you with a selection of images of historic ornamental detail, ranging from ancient Egyptian to Georgian times, from which to choose your design. You will become very familiar with the defining features of these different styles during the week! Next, you learn how to prepare a suitable clay base on which to model; it's essential you have the right armature or support for your relief. Now it's time to transfer your two dimensional design onto clay, and to learn and develop the various modelling skills and techniques you need to create a three dimensional panel. This is slow and careful work, and immensely satisfying.
What's included: all teaching, and your tools and materials for the modelling.
What isn't included: your meals, and bring a steel tape measure if you have one, a notebook, pencil and rubber. Please wear old clothes you don't mind spoiling, or bring a pair of decorator's overalls.  Please wear sensible shoes – no open-toed sandals.
Places on Summer School 2022 are being sold through the Eventbrite website.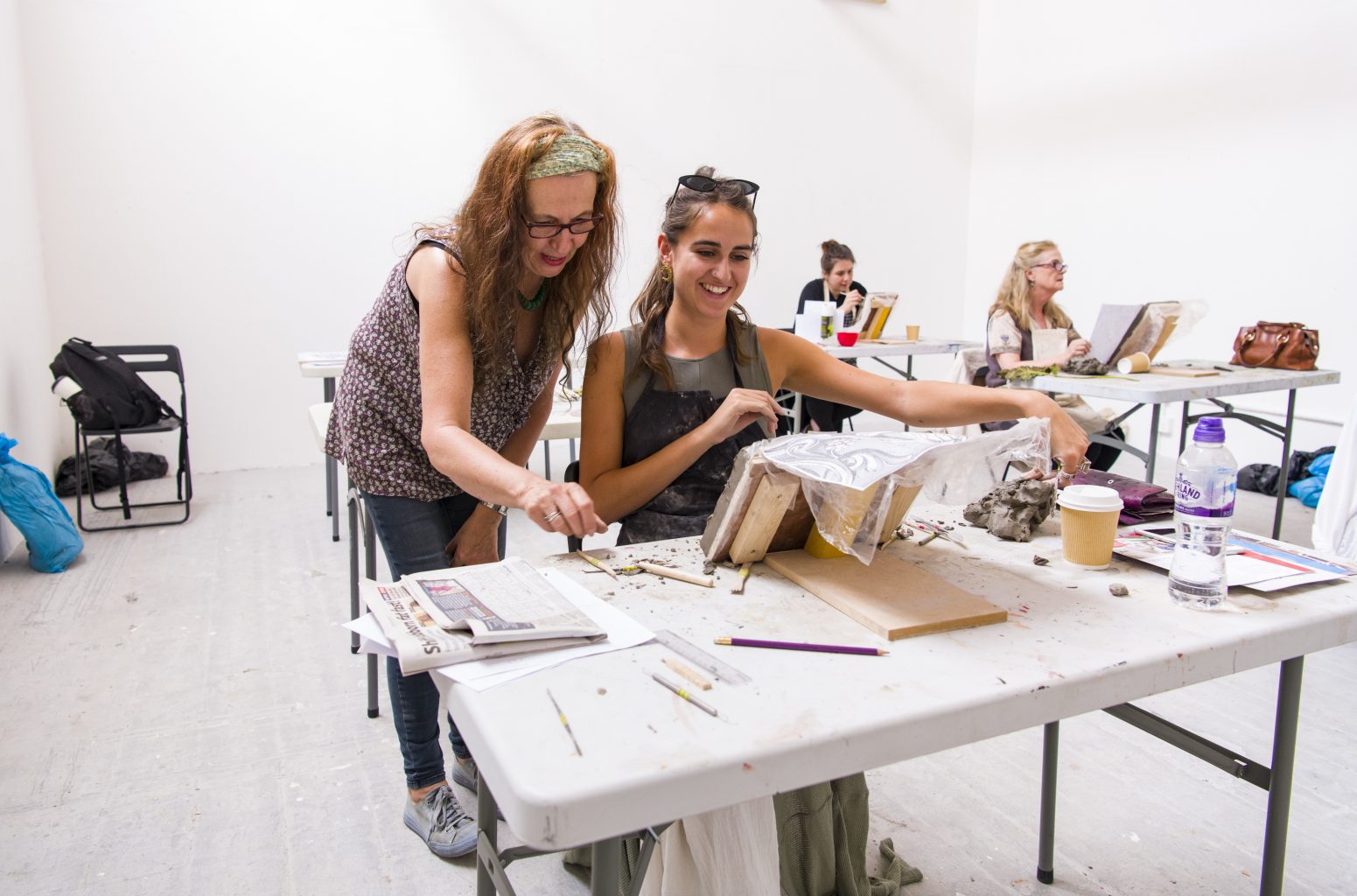 'Enjoyed every minute!  The overall experience was great and our tutor was the best!' Doria
'Fantastic experience. I learnt a good deal and thoroughly enjoyed it.' Jane
'It was very insightful to work in a small group and learn from how each of us tackled individual challenges.' Michael
'Very informative, fun, very engaging all day.' Alex
Find out about our BA (Hons) Historic Carving and PgDip/MA Carving.