'I really enjoyed exploring new areas of the creative process with a talented, challenging and sympathetic teacher.' Martin
Level: Beginners / Some experience
Tutor: Kate Dunn
SHORT COURSE OVERVIEW
A chance to study on a course devised by critically-acclaimed artist Kate Dunn, this immersive 5-day programme will equip you with the skills to develop a figurative and abstract creative practice or take existing art skills to the next level. Focusing on a blend of classical and current approaches, you will work through an exploration of the challenges, observations and opportunities at the heart of creativity.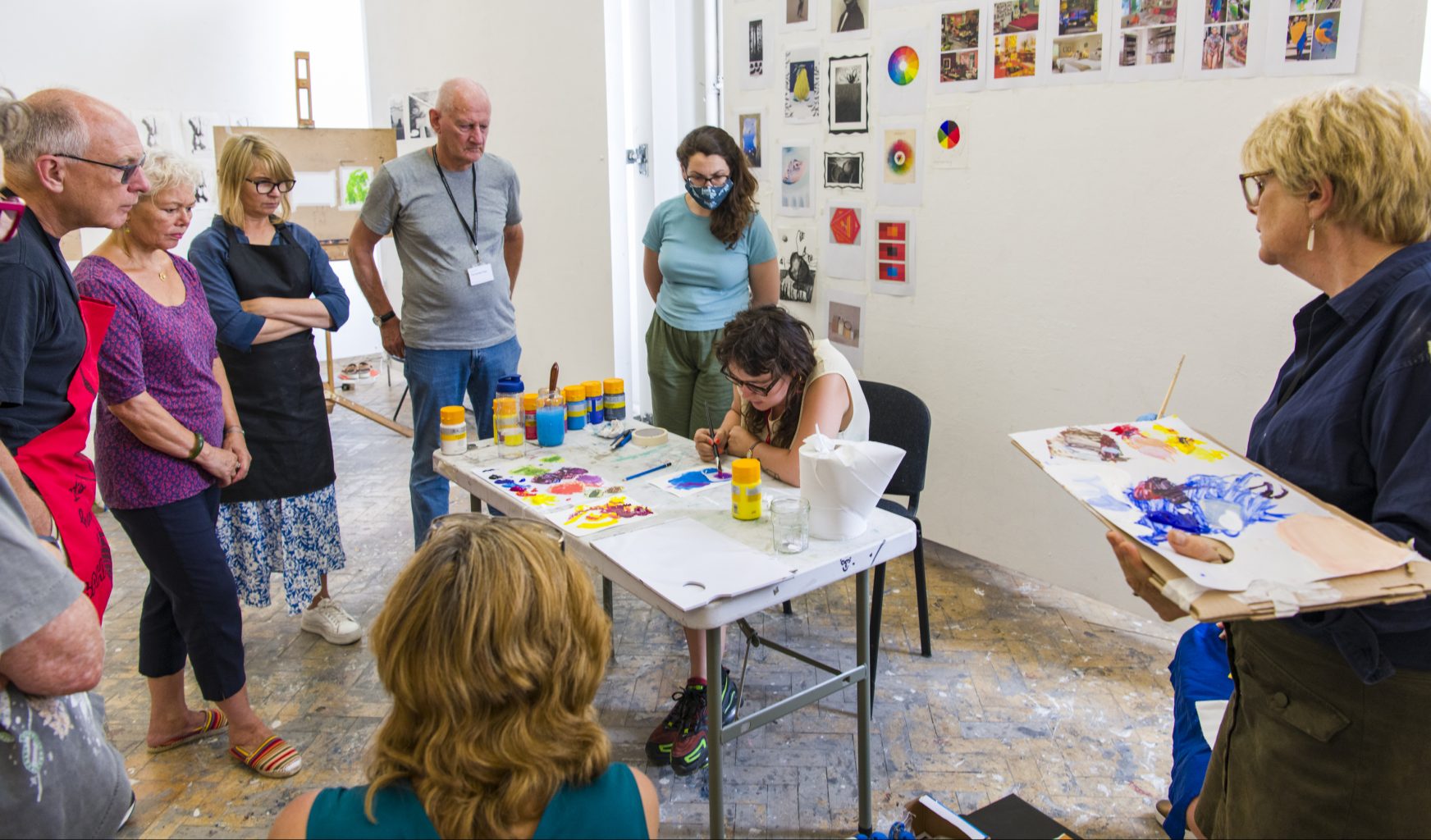 'Kate was a strong teacher. I liked the way she showed us techniques and then let us get on with it.' Judy
COURSE DESCRIPTION
During this week of enquiry into material and process, you will learn both classical and contemporary approaches to drawing. From observational skills related to Kate's classical training in Florence, to material and drawing processes and techniques that challenge and test aspects of space, composition and material expression.
We will start by making a copy of an historical artwork using nitram charcoal. You'll learn the techniques of sight-size and mass drawing. Sight-size is a technique popular with 19th century artists and involves drawing a subject at the exact scale you see it. Mass drawing involves focus on the proportion of light and dark shapes, as opposed to a focus on line.
This will lead onto using willow and compressed charcoal to try out a series of drawing techniques to respond to the representational and imagined world, using a variety of materials such as cotton wool, sandpaper, nails and tape.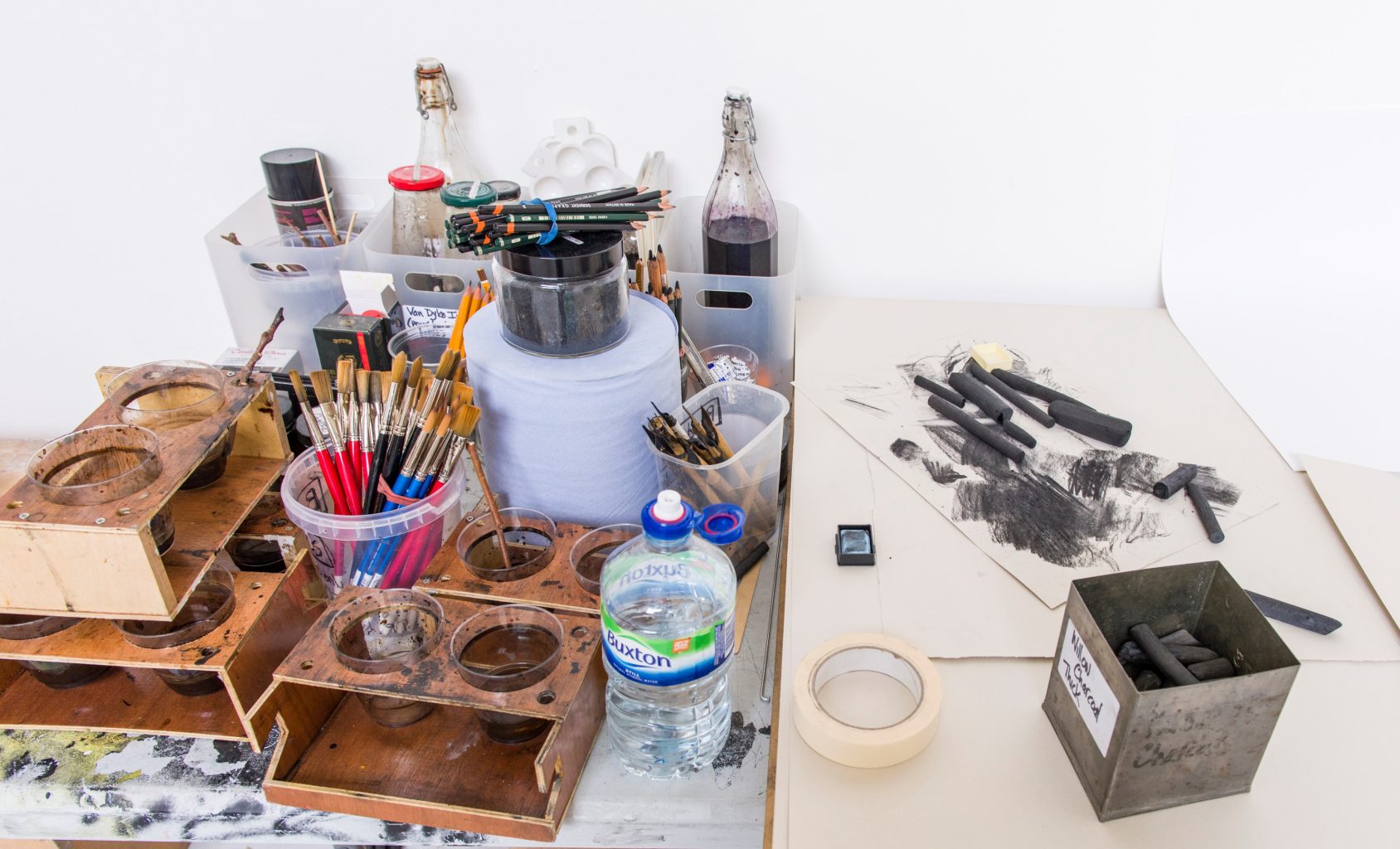 Next, we'll consider the use of colour in our work – do you choose colour or does it choose you? We'll question how we relate to the world around us and how much of this is conditioned by art history, fashion, gender and advertising.
Our final exploration will question whether we should observe or break the rules of composition in our artwork. When working abstractly how do we concern ourselves with the placement of forms, shapes, marks and colours? Do the rules of nature still apply? We will study a selection of paintings and make one or more works in response.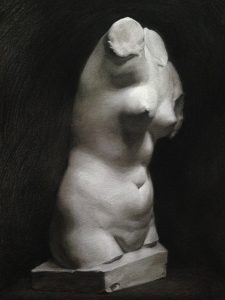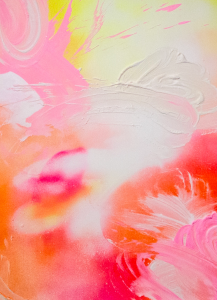 Artworks by Kate Dunn: Venus Cast Drawing, 2015; Detail, keep the fire burning, 2021
On the last day of our creative journey, you'll have the opportunity to make a self-directed drawing or painting and we'll end the day with an informal group crit on the artworks we've made. You'll leave the course with a selection of your own studies and artworks reflecting the techniques, process and materials we've examined, and with an arsenal of new artist's skills to continue practising at home.
What's included: all teaching, and a range of materials.
What isn't included: we ask that you bring some art materials with you including a few empty jars – we'll send you more details nearer the time. You'll also need to bring your meals and wear clothes you don't mind getting messy.
Places on Summer School are sold through the Eventbrite website.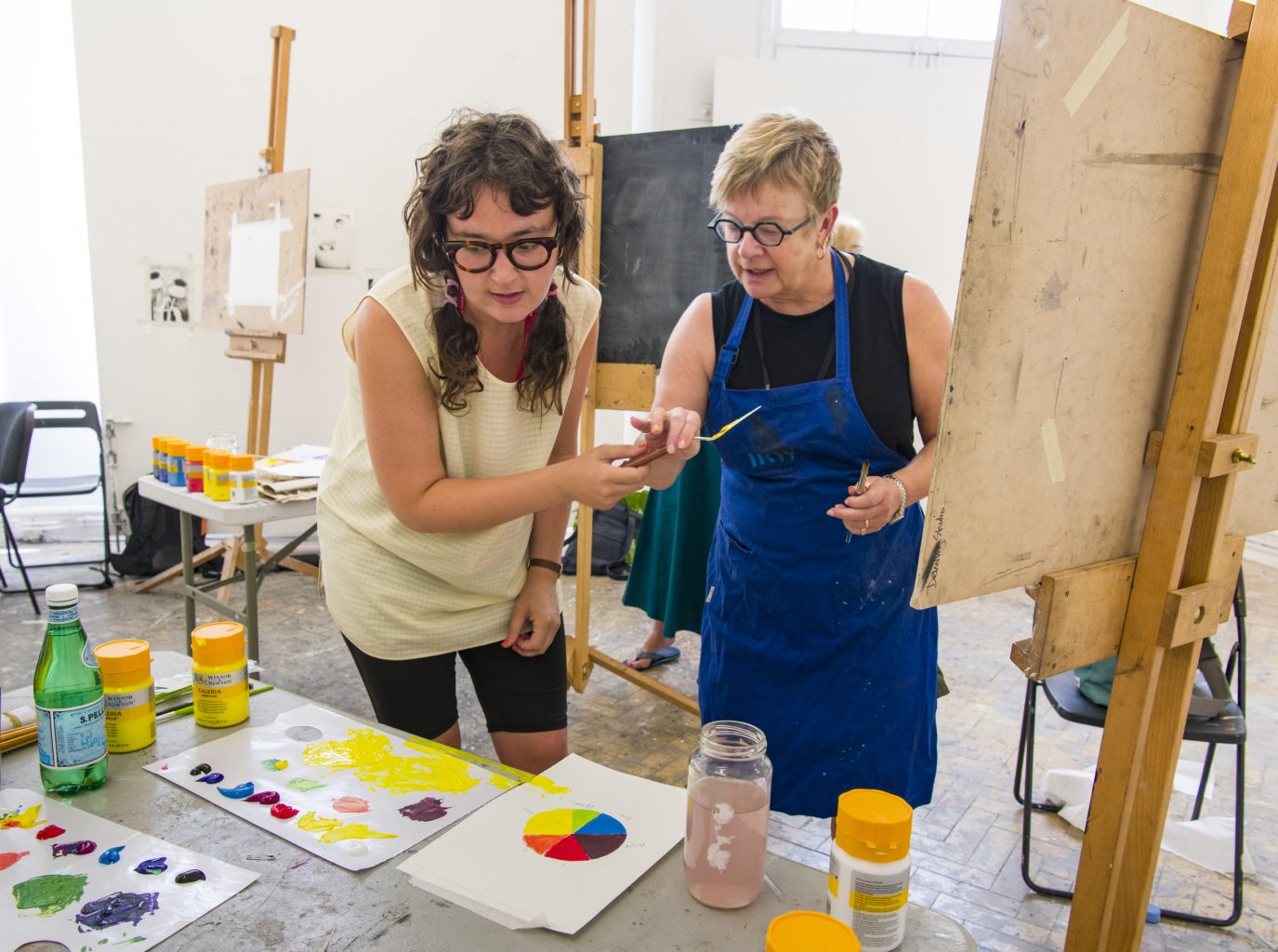 'Kate presented concepts simply and challenged us to question the way we view art and use language to describe art which I found really thought provoking.' Anne
'It was very well paced and flexible enough for different levels of skills and experience.' Martin
'The crits and discussions led by Kate were excellent. I found the course inspiring and learnt a lot.' Judy
Find out more about our BA (Hons) Fine Art and MA Fine Art.