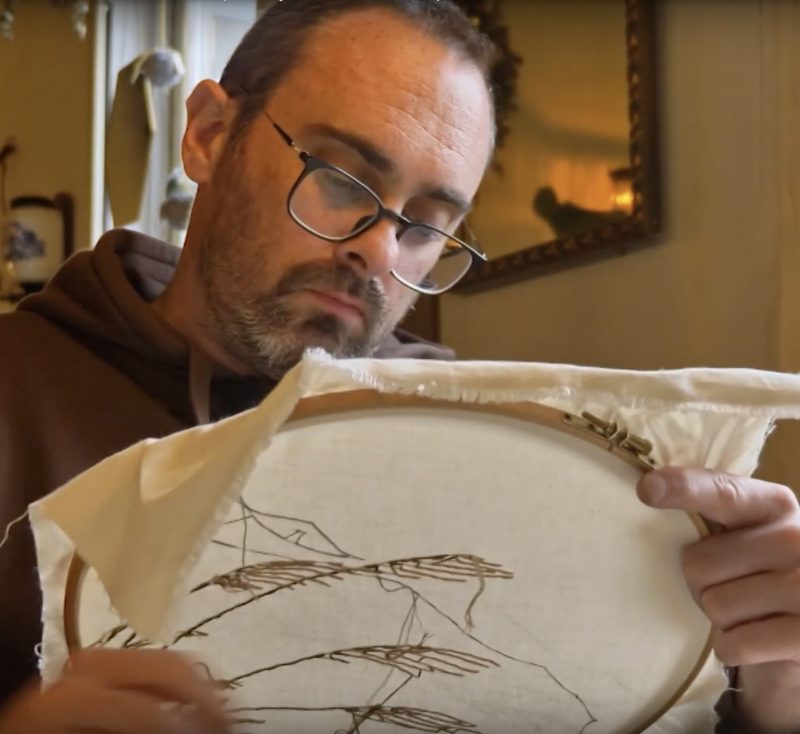 Gareth Brookes is a graphic novelist, printmaker and embroiderer. He studied printmaking at the Royal College of Art, graduating in 2003.
He has created three graphic novels; The Dancing Plague (2021, SelfMadeHero), A Thousand Coloured Castles (2017, Myriad Editions) and The Black Project (2013, Myriad Editions). In 2018 the French edition of The Black Project was nominated in the Sélection Officielle at the Festival de la Bande Dessinée in Angoulême.
The Dancing Plague and A Thousand Coloured Castles both received public funding awards from the Arts Council England.
His work has appeared in ArtReview and Kuš and his original art appeared in the Comics Unmasked exhibition at the British Library in 2014.
He has exhibited internationally including two recent solo shows in London at the 155a Gallery and the WAR Gallery. His work was exhibited as part of the Storytelling Cities project in Seoul, South Korea.
He is currently studying part time for a practice-based PhD at UAL.
website: www.gbrookes.com
Instagram: @garethbrookes
Twitter: @brookes_gareth