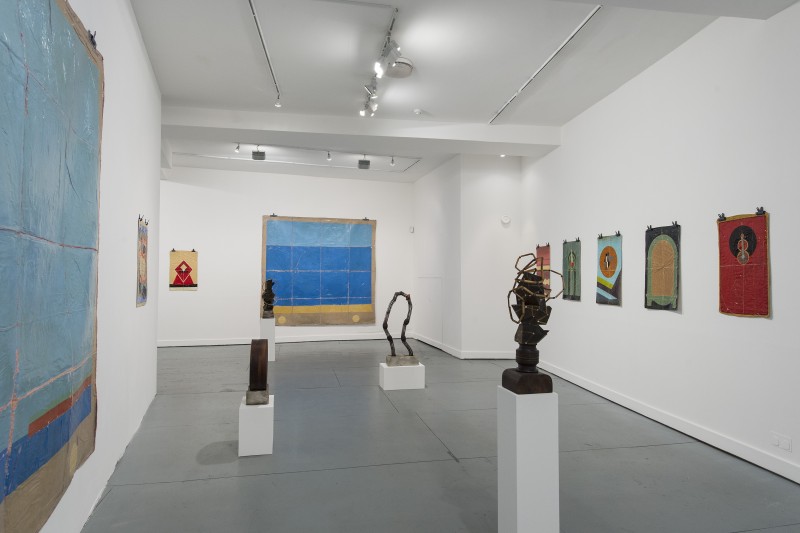 Tim Ellis studied at Liverpool John Moores 2000-2003 and the Royal Academy Schools 2006-2009. Tim's work is regularly exhibited in the UK and internationally, featuring at galleries and museums including IAG (Hong Kong), Furini Contemporary (Rome), Icastica (Arezzo, Italy), The Metropolitan Arts Centre (Belfast), Primopiano (Lugano, Switzerland), Schirn Kunsthalle (Frankfurt), CAPC (Bordeaux), Ron Mandos (Holland), The Saatchi Gallery, The Whitechapel Gallery, The Barbican and A Foundation (all London), Spacex (Exeter), The Mathematical Institute (Oxford University). Tim was selected for '100 Painters of Tomorrow' published by Thames and Hudson, Artist in Residence at Glenfiddich during 2011, and shortlisted for the John Moores Painting Prize in 2010. Collections include: The Saatchi Collection, The Glenfiddich Collection, Swiss Life and various public and private collections in Europe, Asia and USA.
Tim centres his work around the idea 'that a being has a primeval desire to want to belong to something greater than itself'. This 'wanting to belong' manifests itself in both the production and consumption of art and craft objects. 'Whether in isolation or as a collection art and craft objects are dependent on a creator, mediator and audience, as a consequence they inherit their aspirations, values and intentions'.
Tim examines the process whereby art and craft objects from one culture come into close contact with another. This coming together leads to an exchange in value and shift in meaning. He conducts in-depth research into cultural products, how they are made, used and displayed. Sometimes using found objects and other times abstracting from pre-existing designs, these are transformed to form totemic sculptures and paintings. The material decisions and finishing given to the objects and paintings suggest a utility, beyond that of their original function.
Whether displayed singularly or grouped in an installation, the strategies Tim employs in staging the works allow them to appear as ready-mades. The harmonious interaction between surface, object and display only serve to heighten the illusion. The intention is to seamlessly weave together historical fact and invention allowing an engagement with notions of symbolism, artefact and artifice.