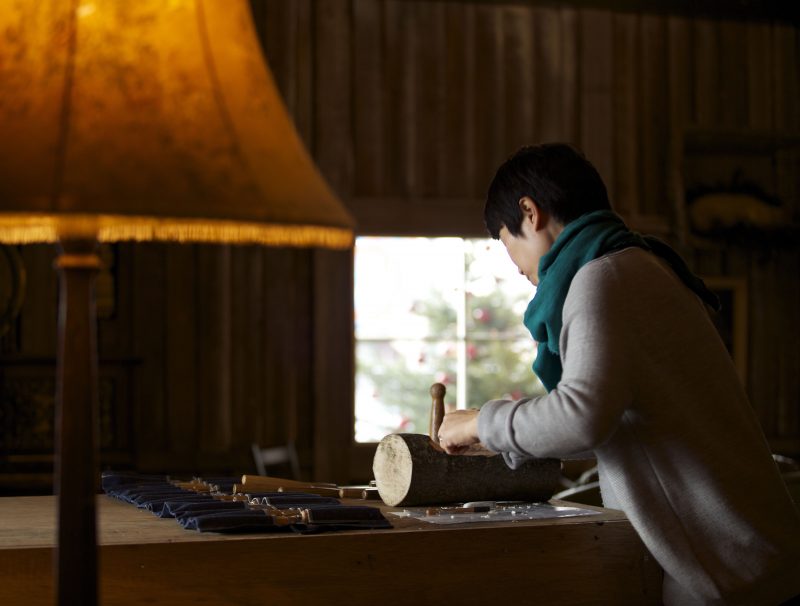 Sae Na Ku studied ornamental woodcarving and gilding at the City and Guilds of London Art School. After graduating in 2000, Sae Na set up her studio and worked as a self-employed carver and gilder.
During the next seven years she also worked part-time at a local charity, teaching adults with learning disabilities. As part of her work, Saena also achieved her Level 1 teacher-training certificate.
In 2007 Saena was offered a return to City & Guilds as a woodcarving teacher in the Conservation and Carving Departments.
"During my studies at C&G, I have always enjoyed the village-like atmosphere, the sense of community and the close attention and support I received from my tutors.
I forged great friendships and lasting work relations during my time at the college, so when I was asked to return to my British alma mater to teach, I was very happy and excited to become a member of the team."
In 2009 SaeNa was also approached by the Building and Crafts College to start a woodcarving evening class.
Saena continues to work at both colleges to date, whilst at the same time running her successful woodcarving studio based in north-east London.
Saena has a successful portfolio both within the traditional and contemporary sector.
Prestigious past projects within the traditional sector included gilding works at the Tower of London for Historic Royal Palaces, woodcarving at New College and Oriel College in Oxford, carving and gilding for several London livery companies and carving works for the Queen's barge at the Diamond Jubilee.
Works within the contemporary field have featured projects for commercial entities including Penguin Books, Kopparberg, Guinness and several fashion designers.
You can view the above-mentioned works and other projects on: