"My course is uplifting, invigorating and engaging. We are exploring new mediums and techniques each day. I feel so lucky to be taught by people who are not only such talented artists but also kind helpful and caring." Idina Moncreiffe, BA (Hons) Fine Art
The bright and spacious fine Art studios are located throughout the Victorian, Georgian and loft-style buildings of the Art School. When you study fine art with us, you'll have your own personal studio space that you can access five days a week.
We offer BA (Hons) Fine Art (three years, full time) and MA Fine Art  (one year, full time or two years, part-time). This short film gives you an insight into our Fine Art courses.
At the Art School, we don't believe in a 'house style'; instead, we will support you to fully explore ways of making and thinking, and develop your own artistic 'voice'.  All our Fine Art Tutors are practising artists and because we have a generous tutor to student ratio, there'll always be a tutor on hand to challenge and encourage you.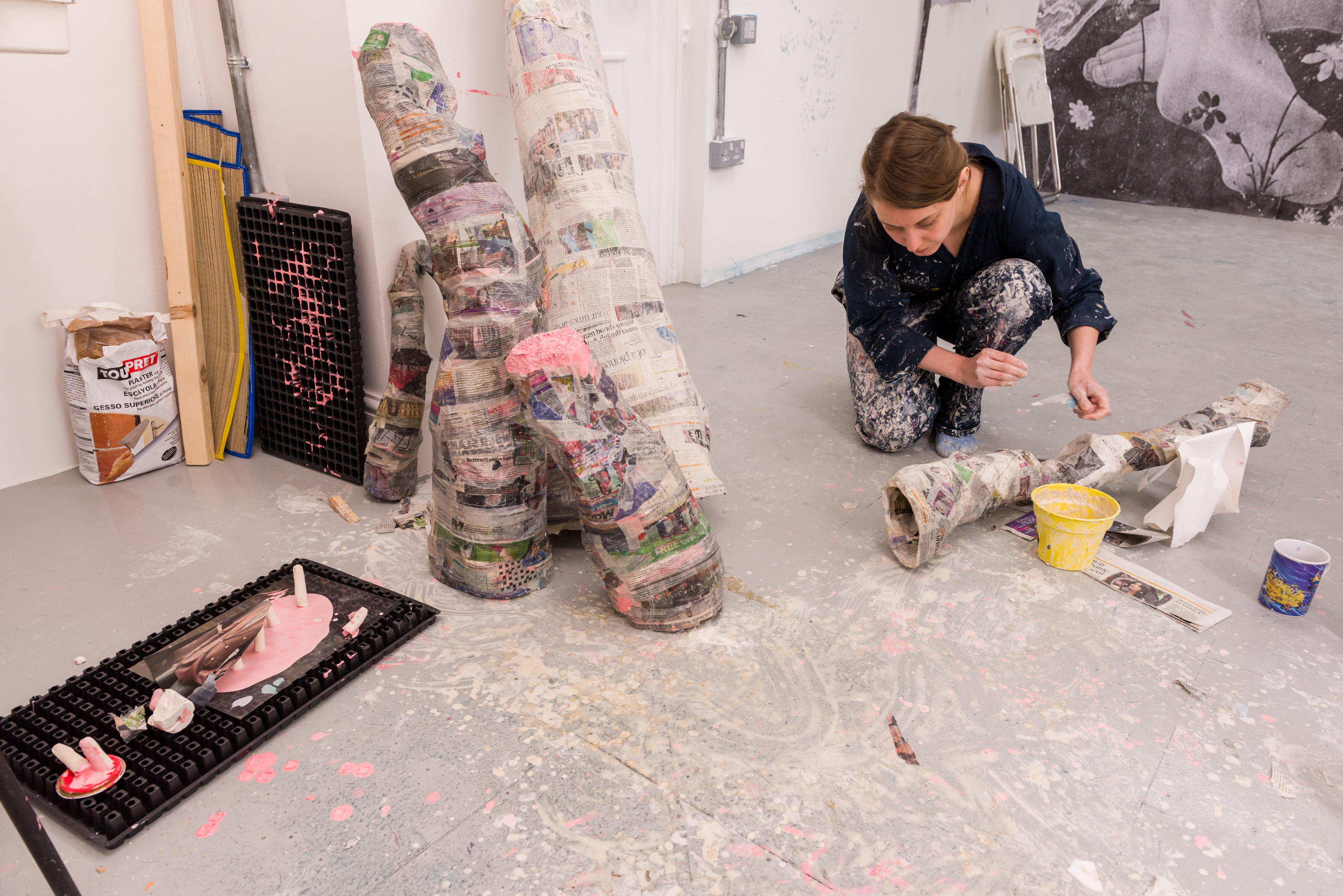 We are committed to the idea of 'thinking through making' with an emphasis on material understanding. In order to interrogate the integrity of materials further, we have developed a discussion series called Material Matters which sets out to explore a specific material through a range of approaches. We are also one of the few places in the UK where you can opt to learn about traditional hand skills – such as historic painting techniques, carving and bronze casting – alongside contemporary ideas, materials and processes.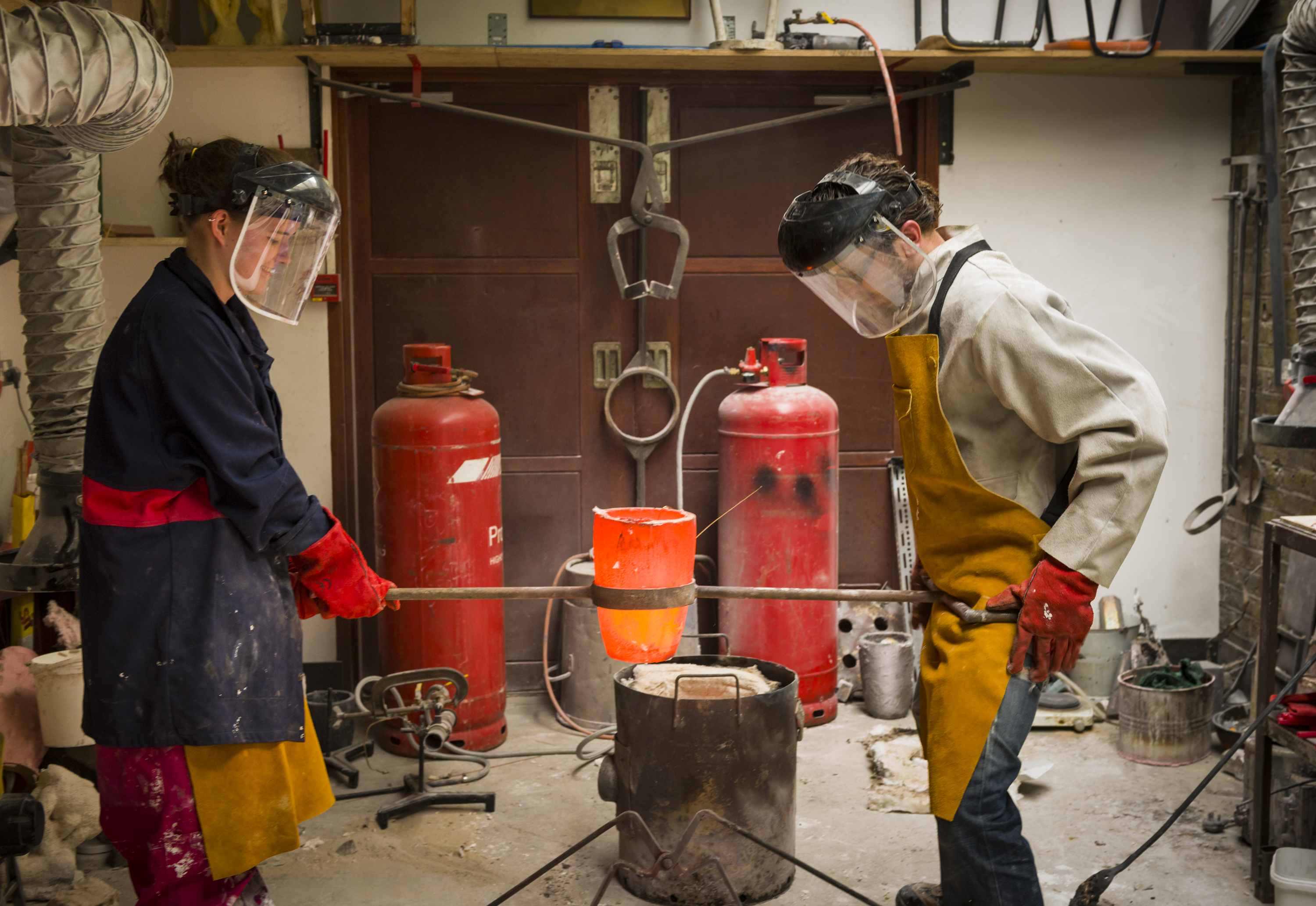 On both the undergraduate and postgraduate fine art courses, you'll have access to our range of specialist workshops and facilities, including our historic print room, wood workshop, glass workshop and foundry. All facilities are managed by expert technicians who will encourage and support you to develop the skills and confidence to explore processes creatively and independently.
Take a look around our specialist facilities and shared spaces.
An Art Histories programme is an integral part our fine art courses and we teach it in such a way that it informs, inspires and incentivises. We believe that to become a creative, successful practitioner requires knowledge of historical context – traditional and contemporary – and an awareness of the latest critical debates within today's visual and material culture.
In this Zoom conversation recorded during lockdown, art theorist and practising artist, Dr Oriana Fox, talks about the different art histories modules she teaches on BA (Hons) Fine Art.
The BA and MA Fine Art courses culminate in a final show, which provides an important platform for your work. The Shows are very well received, leading to commissions and future exhibitions, residencies and projects.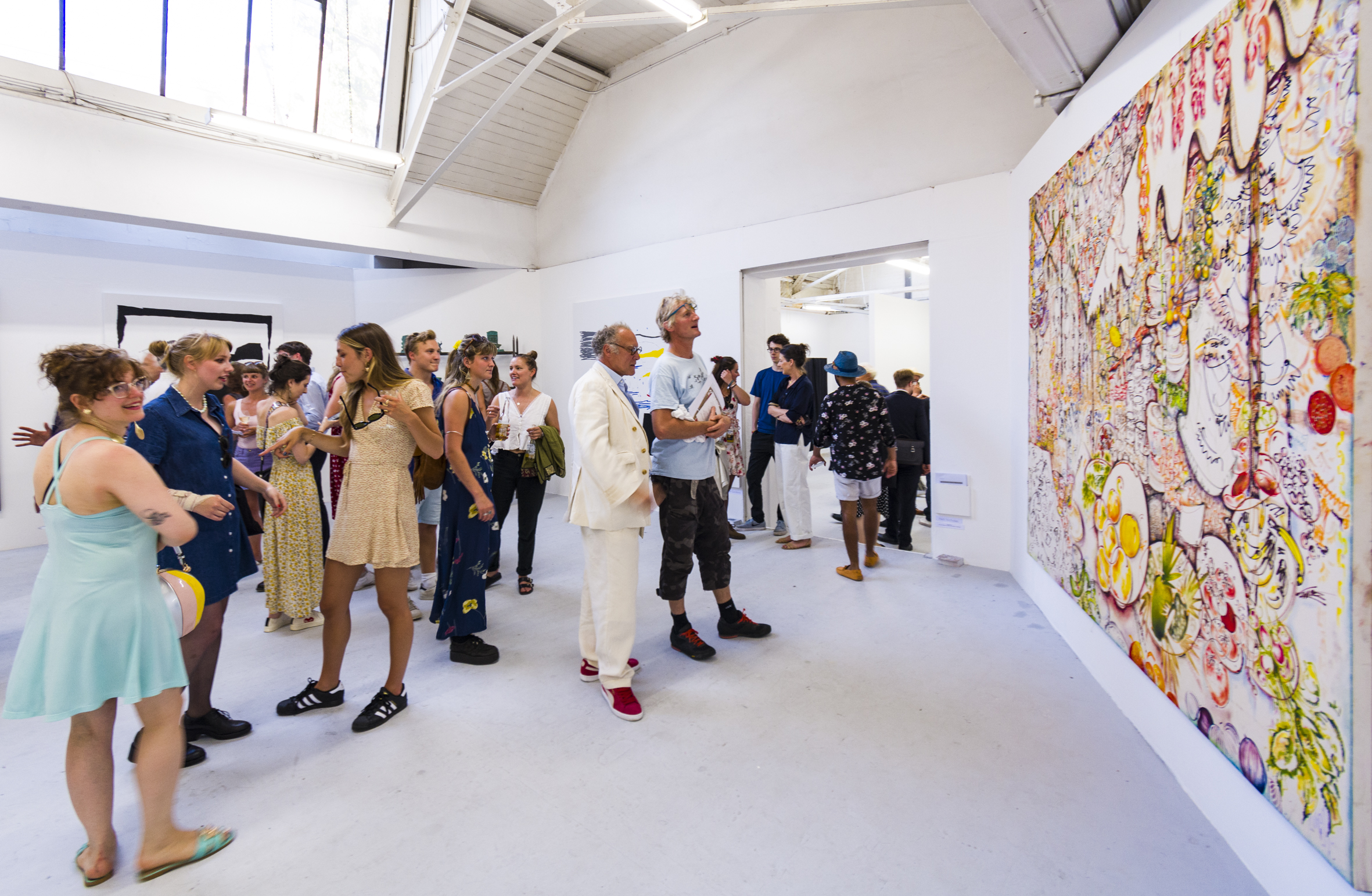 BA (HONS) FINE ART
The course structure provides you with the opportunity to develop your work in the wider context of fine art through the specialist areas of painting, sculpture, printmaking and drawing. The emphasis is on supporting and challenging you to develop an approach to art practice based on your own creative interests and ideas, alongside an exploration of questions about what painting, sculpture, printmaking and drawing might be now, given their historical roots, materials, processes and current discourses. Some elements of the course have a specific focus based on your choice of specialism, while group tutorials, live projects and other sessions, such as professional practice, are shared across the Fine Art course.
"I find this to be a unique space that is conducive to growing my artistic practice organically and authentically, and in a way that inspires me to steadily interrogate, investigate and express." Gaurav Gupta, BA (Hons) Fine Art
Find out more about the BA (Hons) Fine Art course content here.
MA FINE ART
On the MA Fine Art you will focus on a deep exploration of your own practice and its research territories and critical frameworks. Whether you are continuing after recently graduating in Fine Art or returning to study after some years as a practising artist (or from working in another related field), our aim is to help you to move beyond your current position, to exceed your expectations.
Our focus is on your individual development, so the course, while structured, is essentially bespoke. With regular, specialist one-to-one tutorial contact; easy access to technical facilities; South London's burgeoning contemporary art scene and London's unrivalled cultural heritage on your doorstep; critiques, talks and professional practice seminars by some of London's most exciting artists; and, of course, the unique, creative cross-pollination of the Art School's various departments.
"I cannot imagine there being a better place than City & Guilds of London Art School to develop your Fine Art practice. It's not only the tutors' depth of knowledge that is impressive but also the amount of time you get to spend with them. Everyone is so helpful throughout the whole school." Andrew Szczech, MA Fine Art
Find out more about the MA Fine Art course content here.
If you'd like to speak to the Head of Department to find out more details or ask specific questions, we can offer you an individual online open day. To arrange an online open day at a convenient date and time, please contact us as at admin@cityandguildsartschool.ac.uk
Places are still available on our Fine Art courses for entry in 2020/21. Find more about how to apply and application deadlines here.
All Fine Art courses are validated by Ravensbourne University London.
Download a pdf of our prospectus here.
Click on the images below to enlarge them and explore the Fine Art Studios.