Our two most recent Work Workshop Fellows started at the beginning of this term. Already they have made a significant contribution to the Art School, both in the time they dedicate towards helping students in the workshop, and by sharing their skills with the community more generally.
JAMES BOMAN
James Boman creates machines and objects that are self-defeating, machines that play with the viewer's expectations. James currently makes things from mostly found objects, merging them together to create unique/dysfunctional assemblages. James would like hone his fabricating skills, expand his knowledge of better quality materials and potentially apply more traditional techniques to his practice.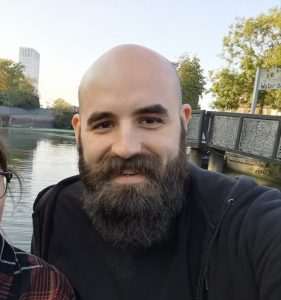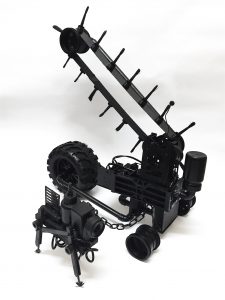 ANA KAZAROFF
A 2016 MA Fine Art Graduate of the Art School, Ana makes pained wooden sculptures. Her work is informed by the processes of hybridisation and mistranslations that happen when elements from a culture travel and adapt to a new one. She collects images, memories and objects and uses them as influences in her practice, making unexpected associations in a way that creates a fiction in its own right. Through humour she plays with the tension between feelings of strangeness and familiarity.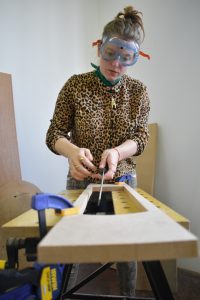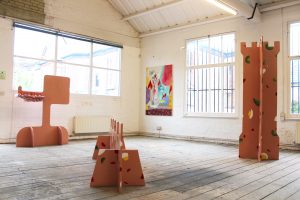 Wood Workshop Fellows are practicing artists who work 1-2 days in the Art School's workshop in exchange for access to the facilities and technical support. Fellows are selected through an application and interview process prior to the start of each academic year. For more information, contact Wood Workshop Technician David MacDiarmid at d.macdiarmid@cityandguildsartschool.ac.uk.