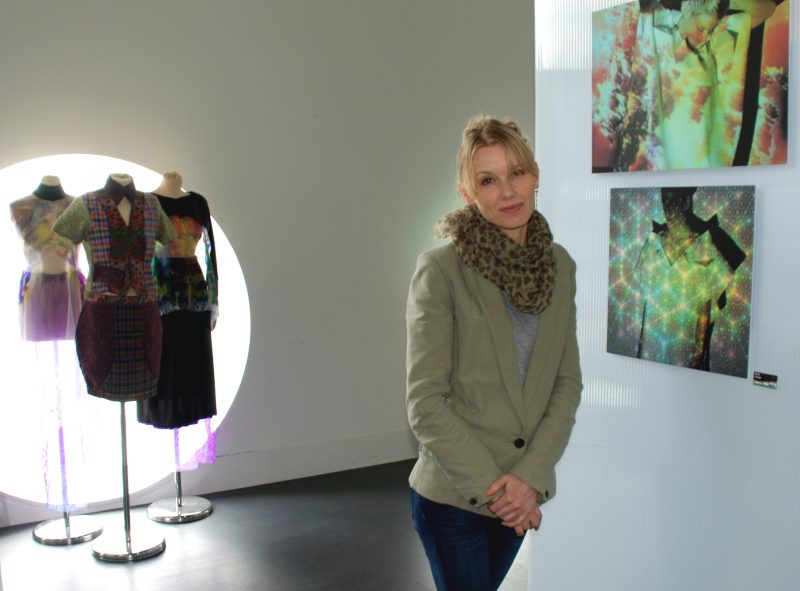 Andrea has been a lecturer in art and fashion for 20 years. She gained a degree in painting at Coventry University and an MA in Fine Art Textiles at Manchester Metropolitan University. Her work is multi-disciplinary and explores the relationship between fine art, retail and femininity.
During her early career Andrea worked as a gallery workshop educator at Cornerhouse Galleries, Manchester and has exhibited with Chris Ofili at Rochdale Art Gallery and Tracey Emin at T'Leerhuys Gallery, Bruges. As a freelance artist, her work has been shown in Belgium, Germany, Japan and France and her installation 'Angels of the South' was featured on CNN's 'The Art Club'.
Andrea also worked in an experimental collaboration with architects and designers at Manchester's Castlefield Gallery.
After a PGCE in Art & Design Andrea took up a role as a lecturer in Art at Manchester University before moving to London where she has worked at institutions such as UCA, Ravensbourne University, Limkokwing University, and Kingston University.
At Ravensbourne she was Pathway Leader in Fashion and Textiles which involved curriculum and portfolio management alongside running a big department and forging links with institutions such as Central St Martins and London College of Fashion. She also ran workshops for the Sorrell Foundations Saturday Art club
She has expert knowledge on portfolio development and has an excellent understanding of London Institutions' undergraduate application requirements.
As an educator Andrea creates projects for students which are often politically driven or have an ethical stance. She is passionate about sustainability and runs upcycling workshops.
Andrea's subject area covers Fine Art, Fashion Design, Illustration, Textile Design and Fashion Styling for TV.
She has collaborated on projects with Somerset House, Metro Newspapers, National Maritime Museum, and the National Portrait Gallery. More recently she has been involved in a styling project on a commercial for a Premier League football team.
Andrea's passion is empowering her students to produce and execute creative ideas and she has an excellent track record in nurturing students from a diverse range of backgrounds and ability to fulfill their potential.