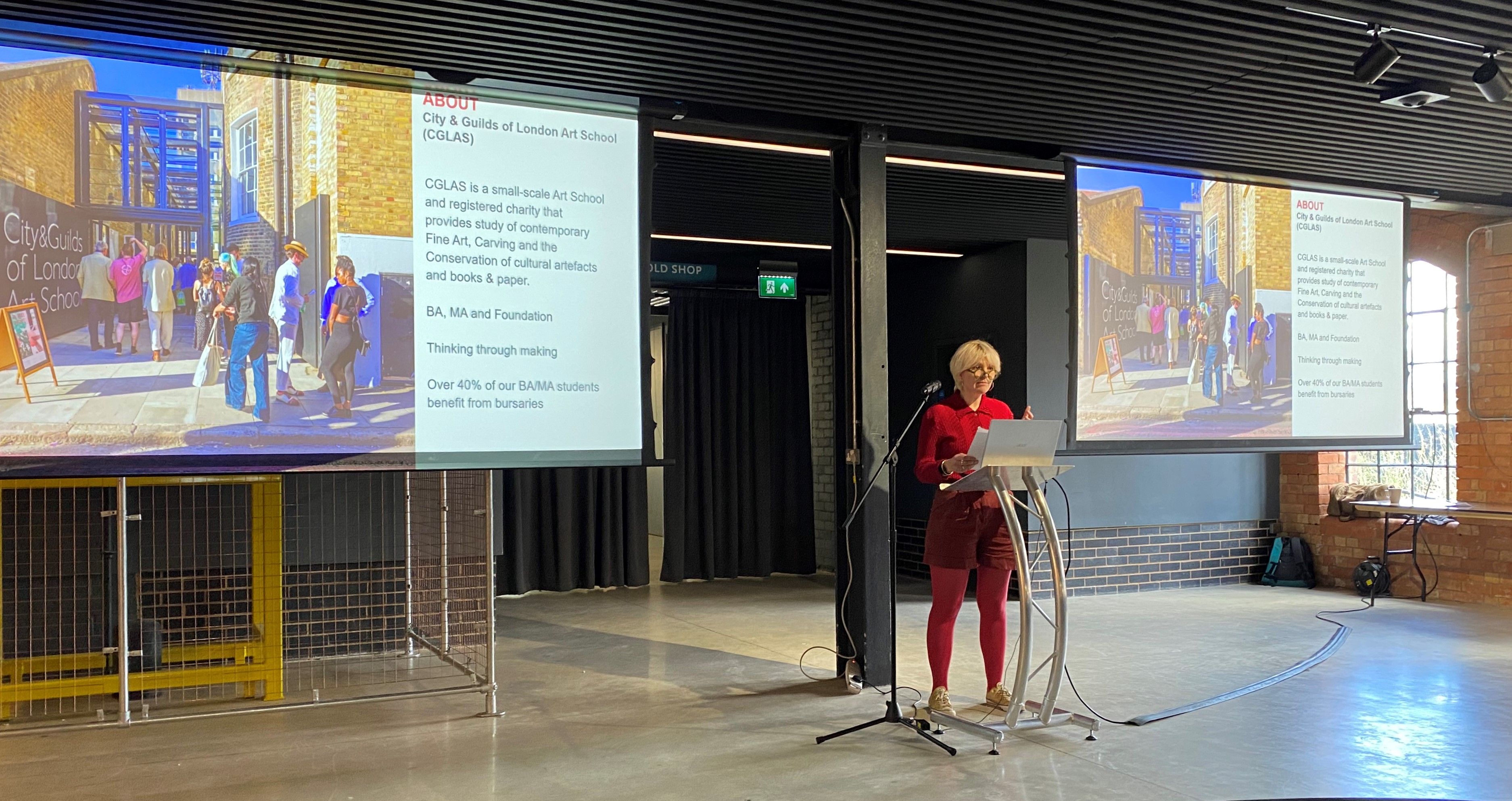 Last week, City & Guilds of London Art School was invited to present at a seminar co-hosted by Heritage Crafts and Derby Museums: 'Craft Skills for the Future – Inspiring the next generation'.
Attended by heritage craftspeople, educators, policy makers and young people, the seminar focused on the challenges faced by the next generation of craft practitioners, and how they can be addressed.
Camilla Robinson, Widening Participation Coordinator, represented the Art School as a host partner of National Saturday Club.
In her presentation, Camilla shared information on the National Saturday Club programme and its impact, both on a national level and at the Art School. She discussed the Art School's experience and learning from setting up a new club, which was chosen as part of the pilot for the National Saturday Club's Craft&Making programme, in partnership with the Queen Elizabeth Scholarship Trust (QEST).
Our Saturday Club has been running since the start of this academic year, and has given a group of 13-16 year olds the opportunity to experience and learn traditional craft skills and techniques. It has also introduced them to the career possibilities across the creative industries, heritage, and conservation.
Find out more about our National Saturday Club on our blog, or by signing up to our mailing list.