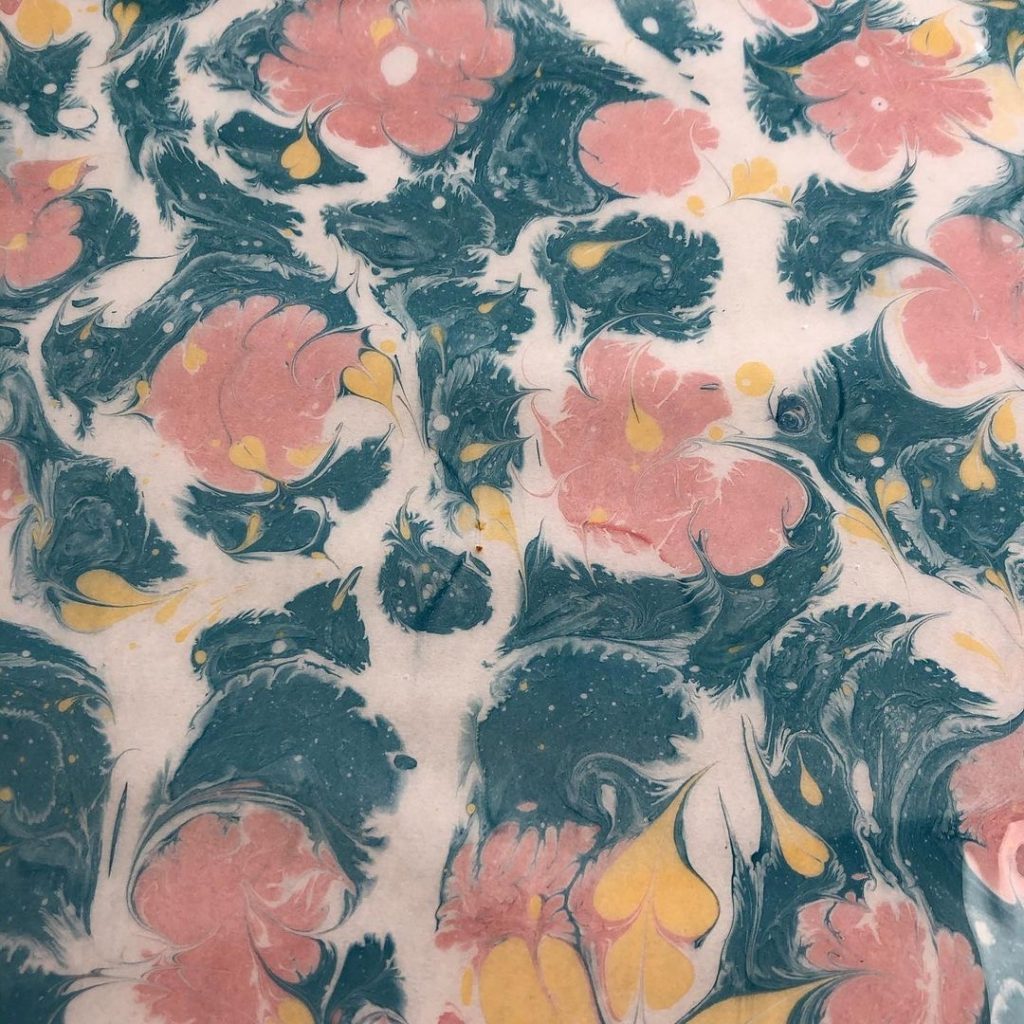 The final module for our first year students in Book & Paper Conservation was ending like a firework of colours and shapes in the studios!
In a series of workshops, led by Books Conservation Tutor, Abigail Bainbridge, students were taught traditional marbling techniques from Europe and Japan, having previously made their own tools to achieve their beautiful patterns.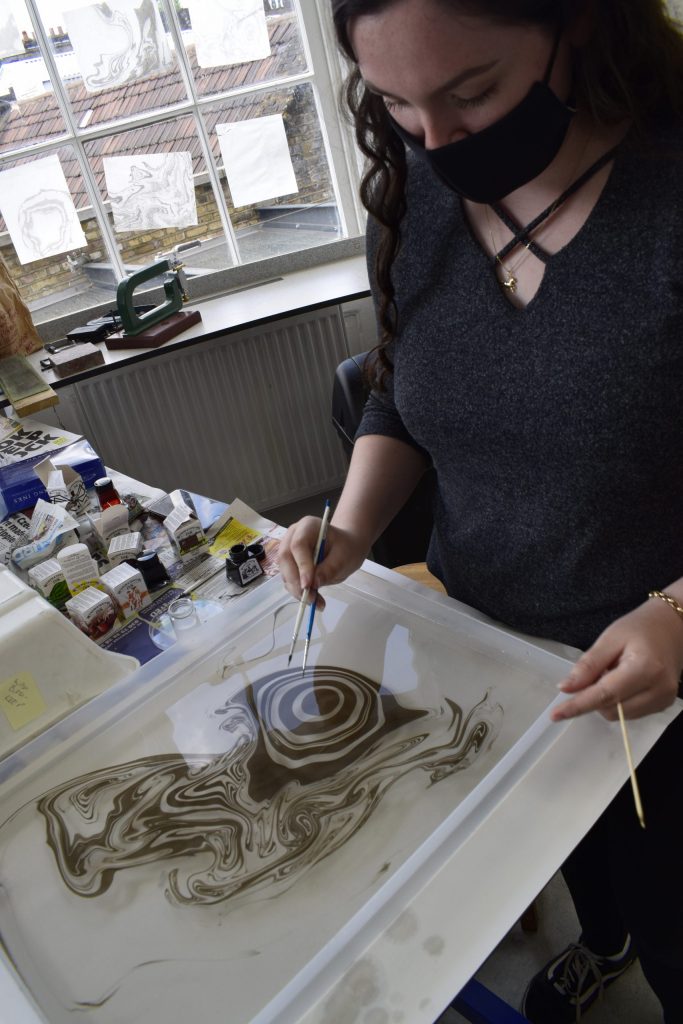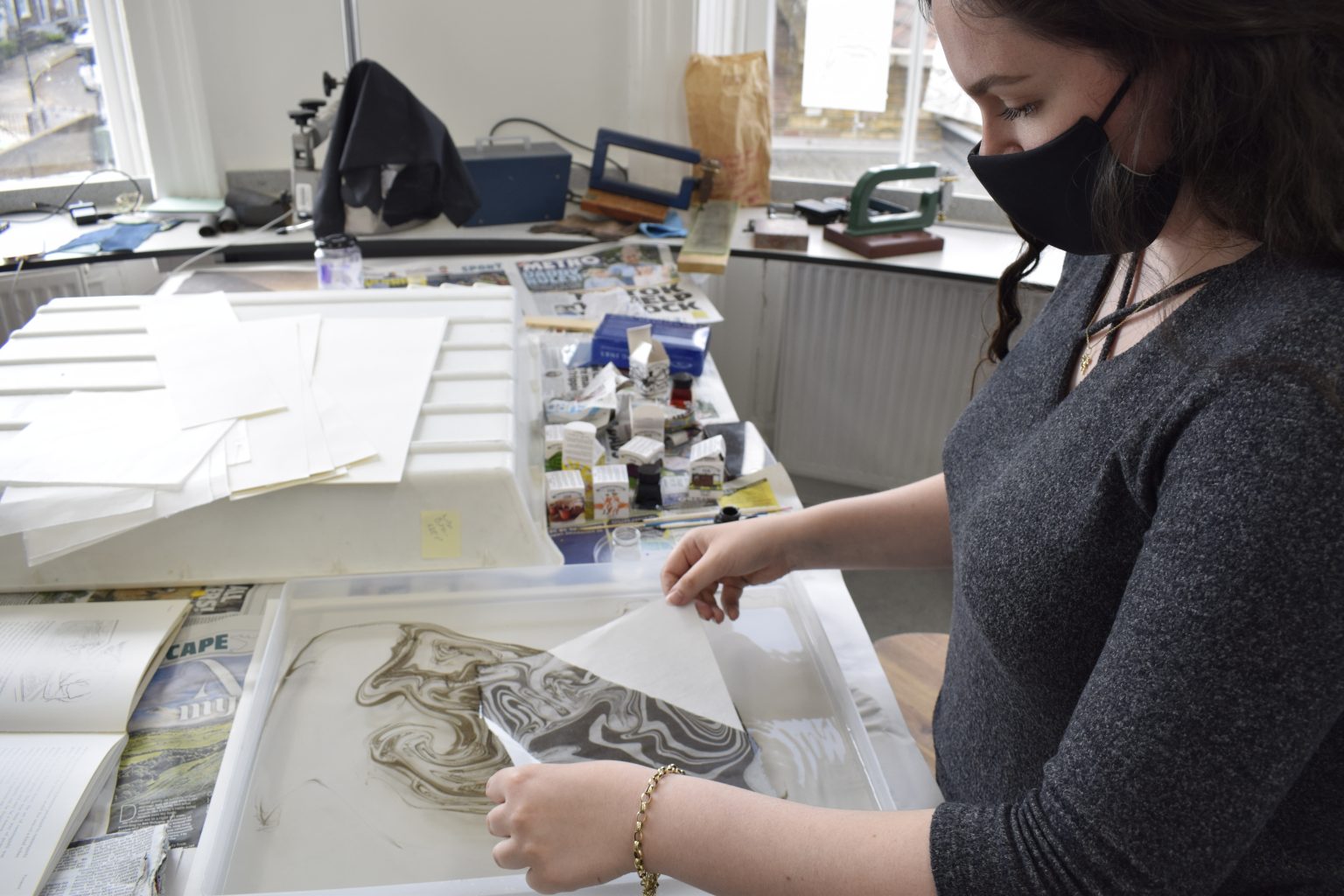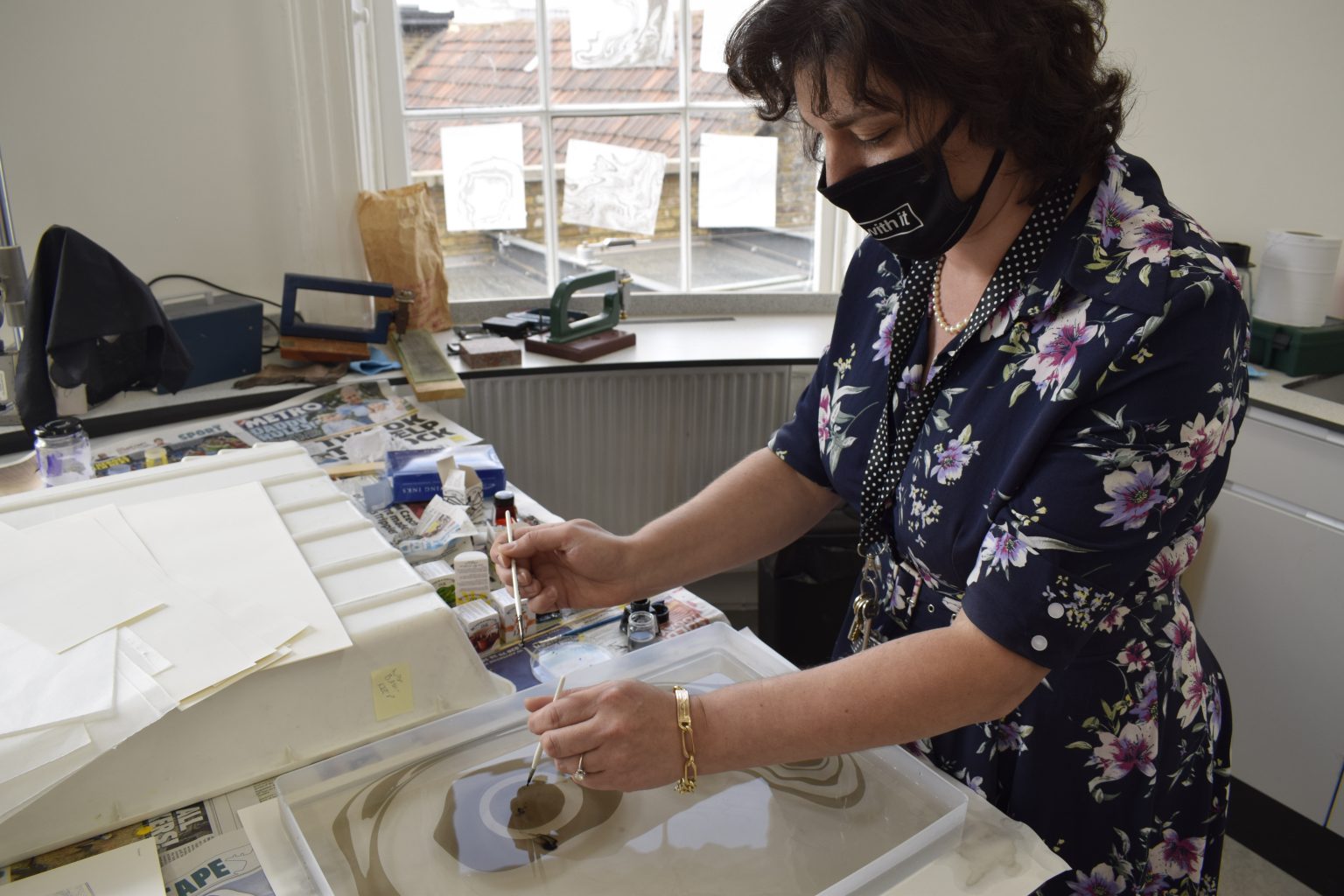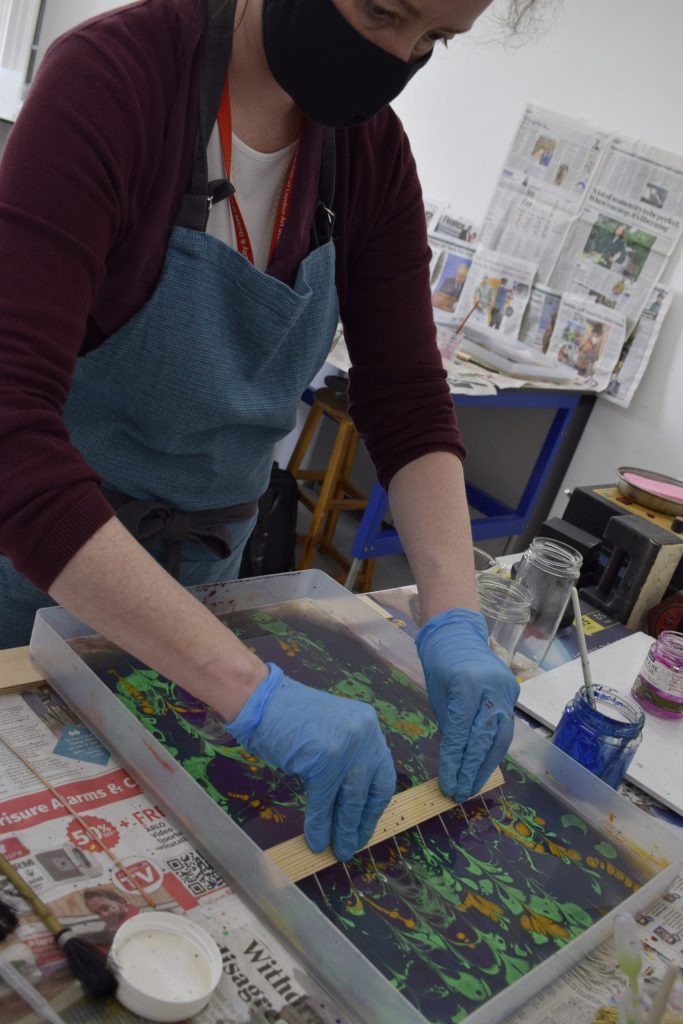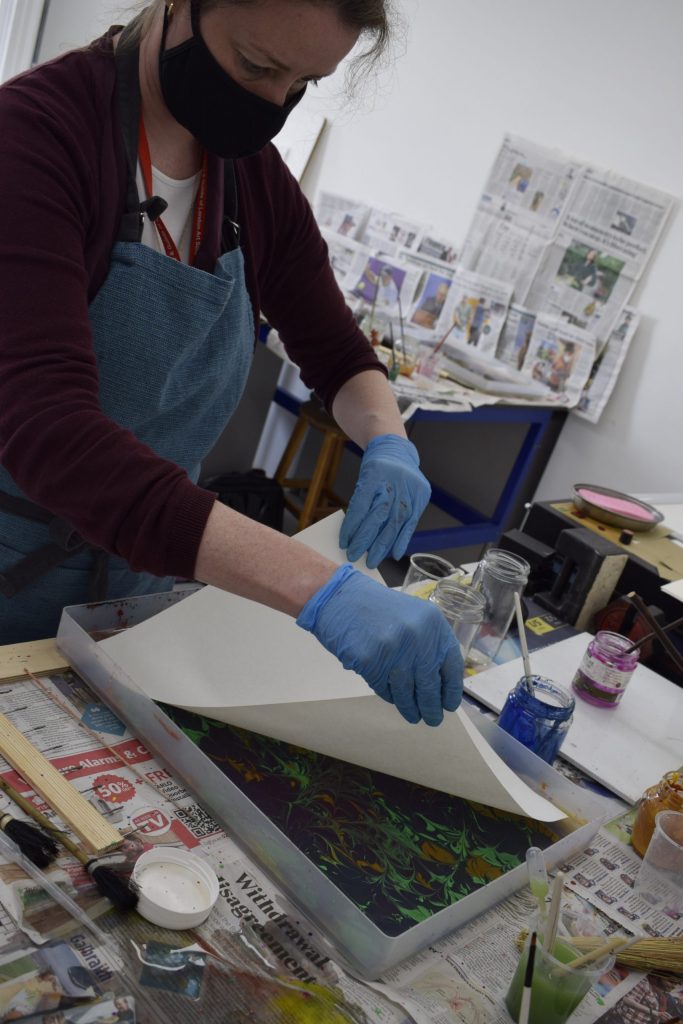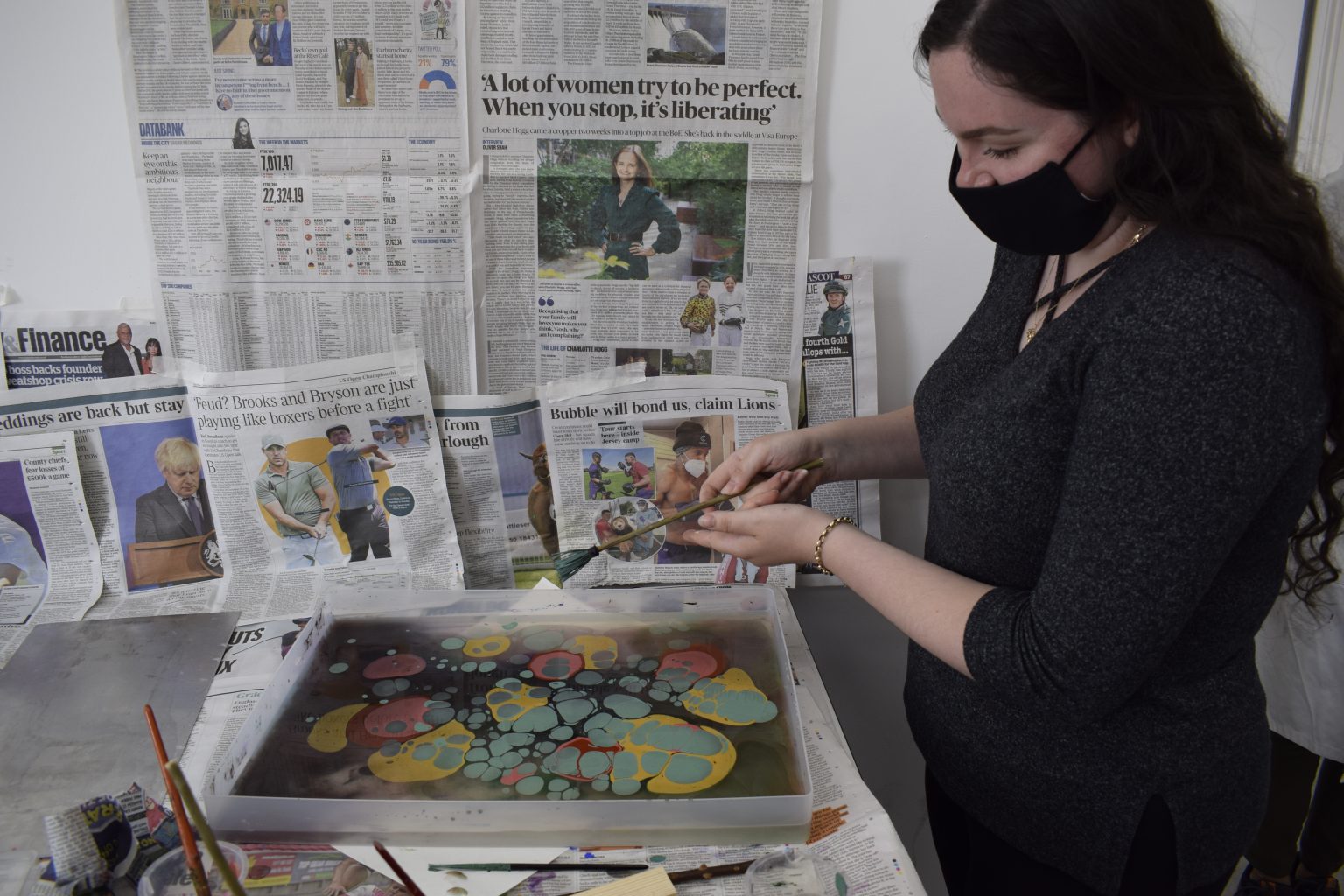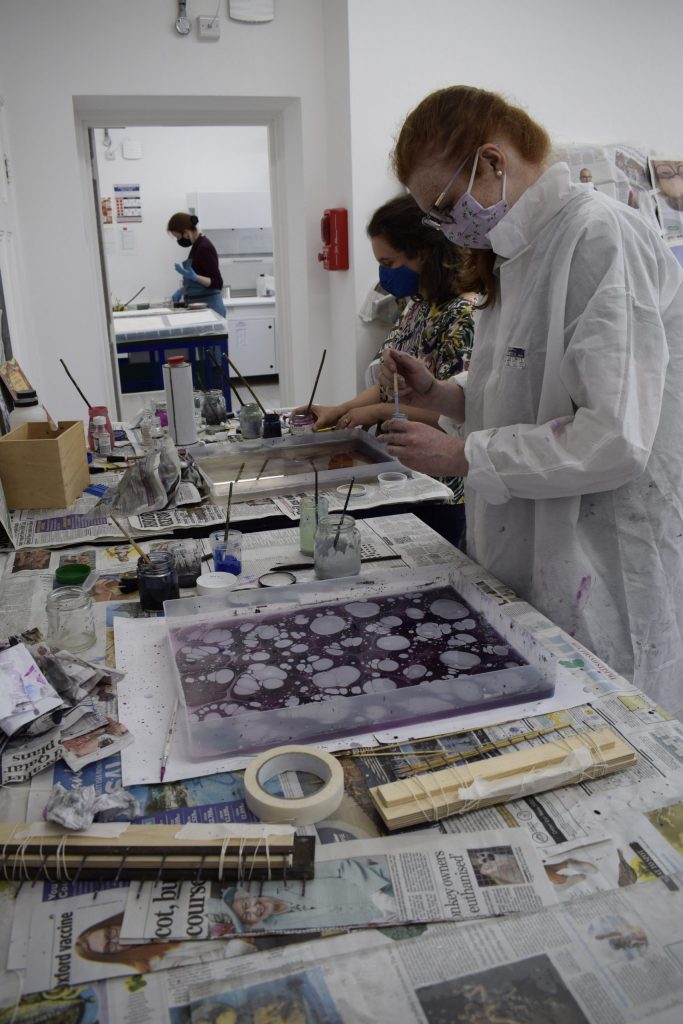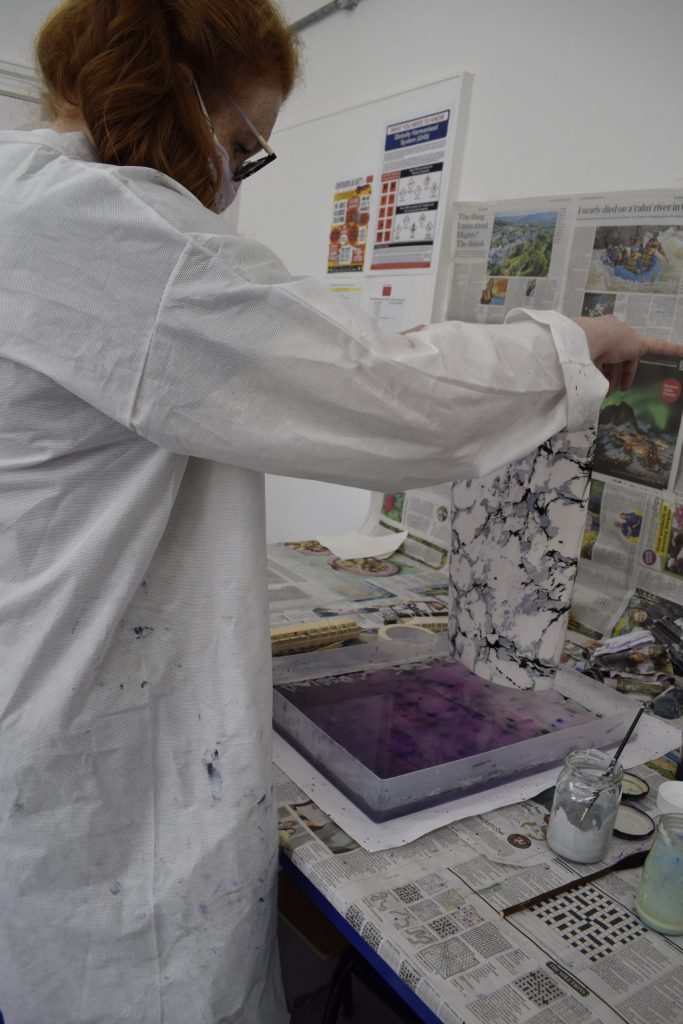 Some of the beautiful outcomes from the workshop – each student had access to the same six tubes of gouache, resulting in a wide variety of designs.