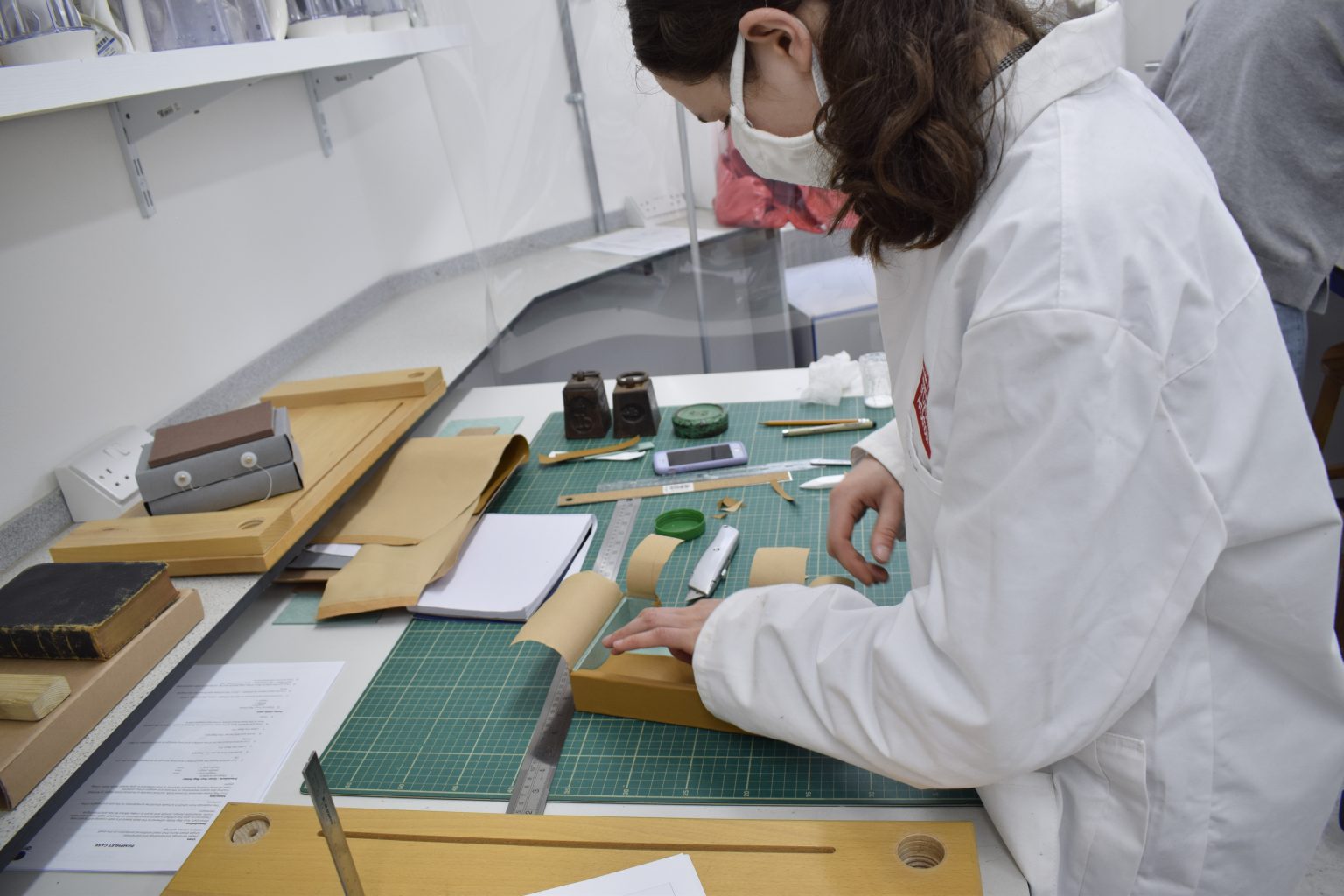 First year Books & Paper students have recently completed a five-day box making workshop led by Books Conservation Tutor, Bridget Mitchell. 
Over the course of the five days, students learnt how to make different types of protective enclosures, or boxes, to support the conservation and preservation of historic manuscripts and books.
Students first learnt how to measure a book using a variety of equipment and techniques. This enabled them to go on and learn how to make a two piece, four-flap folder. This preservation enclosure forms the basic pattern for further, more complex enclosure designs.
During the workshop, students completed: a phase box with buttons and ties for the protection and constraint of volumes with parchment textblocks and covers; a pamphlet case, for the support of thin volumes that are required to be kept on the bookshelf individually; and a book shoe, an enclosure designed to prevent "textblock drag" in volumes stored upright on shelves in historic libraries.
The last three days of the week were spent learning to make a double wall construction, cloth covered, drop-spine box for the long-term protection of rare books and manuscripts – a complex box that provides the highest level of protection and support for historic volumes.