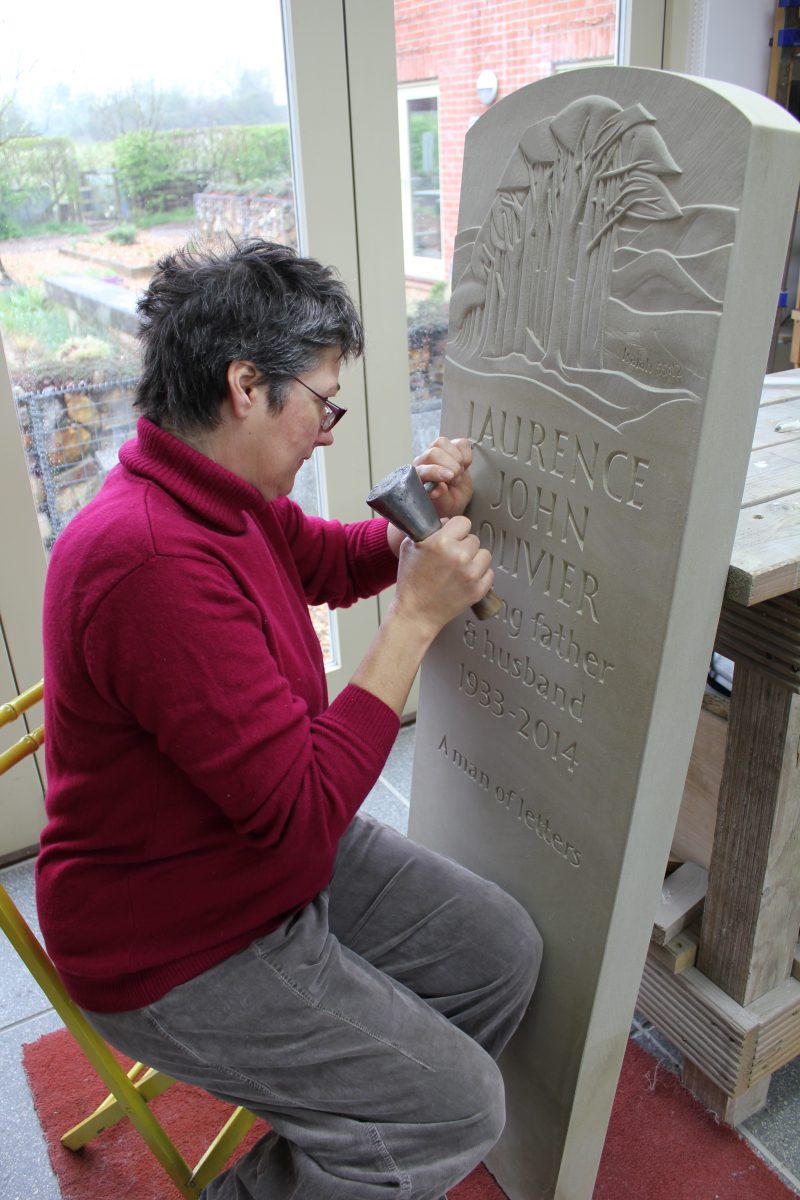 Charlotte Howarth is a sculptor, designer, stone carver and letterer. Working in a variety of materials her work shows a deep sensitivity to line, pattern and texture and is imbued with a sense of fun and joyfulness.
She has a wide experience of teaching, ranging from organising and running formal lettering workshops, teaching lettering to primary school children as well as taking on a full time apprentice for two years.
Charlotte  works on a range of commissions including sculptures and lettering design as well as working on her own projects for exhibition. She has experience of working on small hand made projects to large-scale architectural pieces.
Her work is in demand for its original design and playfulness. In 2015 she won a Winston Churchill Memorial Trust Travelling Fellowship and spent seven weeks studying the ancient lettering in Italy and Greece.
She is a full elected member of Letter Exchange as well as a Trustee for the Lettering and Commemorative Arts Trust. In 2005 she set up Making Marks Ltd, as a focus for her work within the public arena.