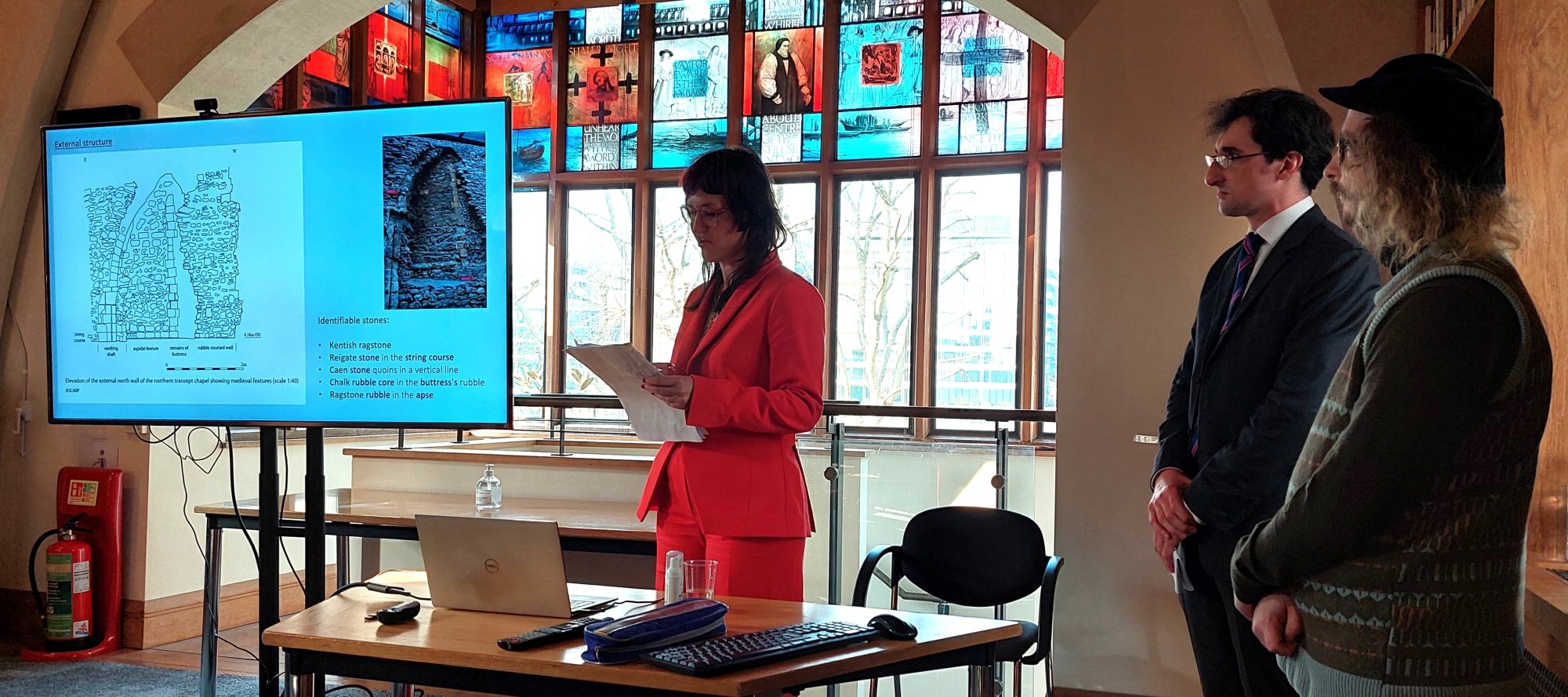 On Wednesday 23 March, second year students on our Stone, Wood and Decorative Surfaces BA course presented the findings of a conservation project they have undertaken at Southwark Cathedral.
The students have been carrying out investigations of three areas of the Cathedral, looking at the history of each area, the use of replacement stone and the condition of the building fabric. Each group presented their findings plus recommendations for the care, maintenance and conservation of their area.
Students Anya Hordejuk, Thomas Barry and Josh Horsfall (pictured above) discussed the Harvard Chapel,  Ben Edwards, Carla Learoyd and Elsa Ray-Iliffe focussed on the North Transept and Alicia Amatangelo, Charlotte Jones and Ethan Gallesio studied the North Choir Aisle.
Cathedral architect, Kelley Christ, the archaeologist for the building, Jackie Hall, and Katy Lithgow, a member of the Cathedral's Fabric Advisory Committee (and also a Conservation Tutor at the Art School) all said that they found the information that the students had compiled really valuable and interesting.