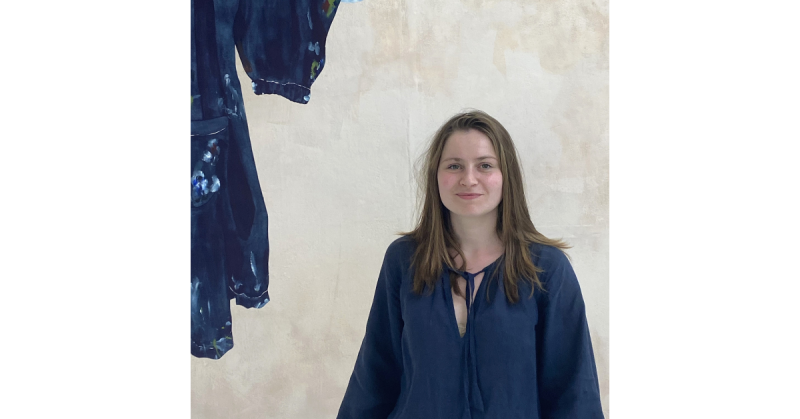 My multi-disciplinary practice is steeped in decorative and illusionistic techniques. I work in a range of media which currently includes painting, printmaking and paper marbling. My pictorial style follows the tradition of trompe-l'oeil and I have a growing interest in combining a real three-dimensional element with the illusionary one already present in my work. The Painter-Stainers' Decorative Surfaces Fellowship gives me the opportunity to build on these foundations and broaden my technical skillset to include a range of processes such as faux marbling and woodgraining.
I create still life compositions in which I tell the stories behind objects. I am drawn to decorative patterns as cultural signifiers which are deeply imbued with a sense of meaning and identity. I use analogy to weave multiple objects' and patterns' narratives together.
I also draw upon the decorative to reflect on subjects like the environmental challenges we face today, and to examine what aesthetic, material, economic and emotional value we attribute to objects. I am particularly interested in the concept of waste and how an object's value can fluctuate when time and labour are invested in reusing, restoring or repurposing a previously discarded item. I believe there is hope in bestowing value through acts of the handmade, whereby something that is considered worthless and destined for landfill can instead be imbued with renewed potential. With this in mind, I also intend to work with found materials during the Decorative Surfaces Fellowship, giving them a new lease of life.