First few days in Georgia…
We arrived at Kutaisi airport very late on Sunday night. Our lovely hosts Saba, Helene and Sandro met us there, and after a somewhat hair-raising 2 and a half hour drive into the mountains we arrived in beautiful Nikortsminda. Our first day on site was spent familiarizing ourselves with the Nikortsminda Church (St Nicholas in English), an 11th century Church with great cultural significance to the Georgian orthodox community to this day.
We began by learning the tools, materials and approach being undertaken by the Tbilisi State Academy of time arts conservation team, and viewing the stunning 17th century wall paintings covering the interior. The challenges of preserving and repairing such a historically and religiously significant building were evident, and we were fortunate to get the opportunity to ask many questions of the team on how they are facing these challenges.
On our first working day on site, we have been assisting with the exterior stonework, removing cement fills used to repair the church after a large earthquake in the 1990s. Later we will be filling these with lime mortar, a historically stable and much more aesthetically sympathetic material.
Let's hope the weather holds up! More updates to come…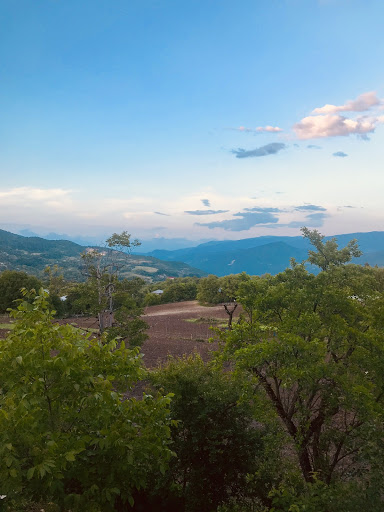 View from our host accommodations, a 1 minute walk from the church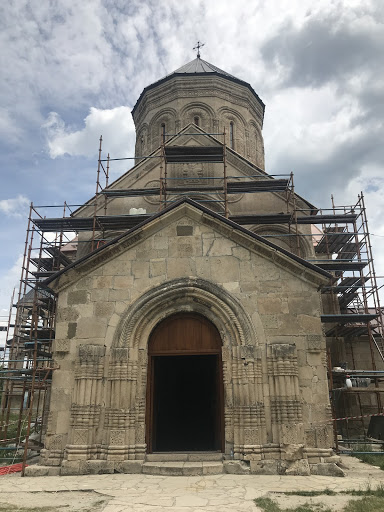 Nikortsminda church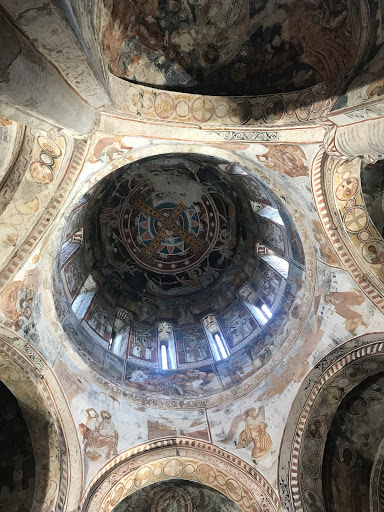 Interior 17th century wall paintings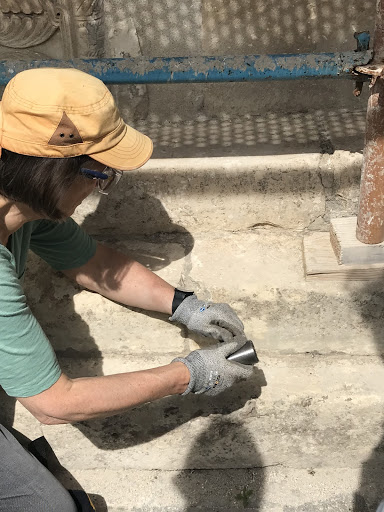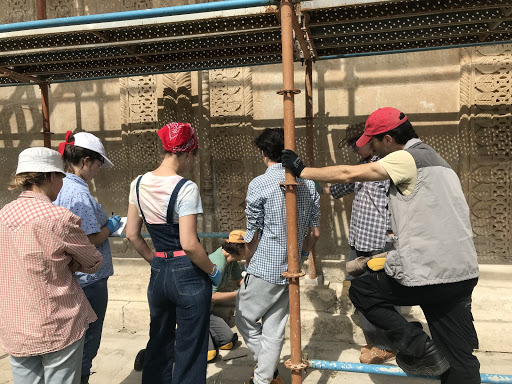 Jennifer demonstrating proper cement removal techniques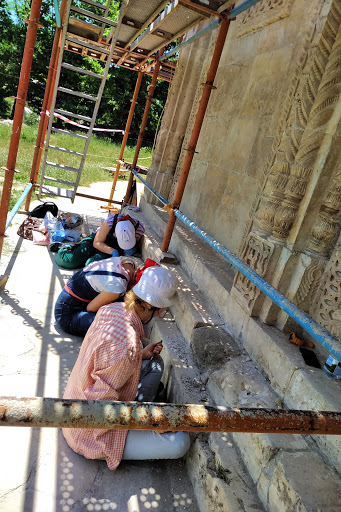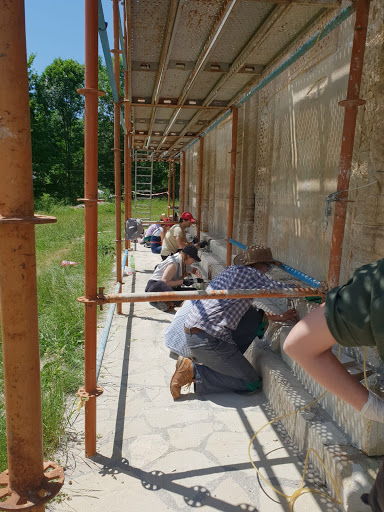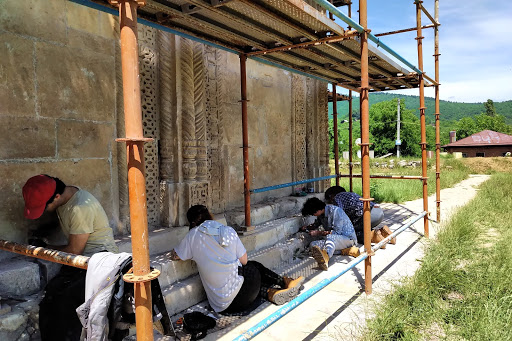 Hard at work, our first official working day on site!