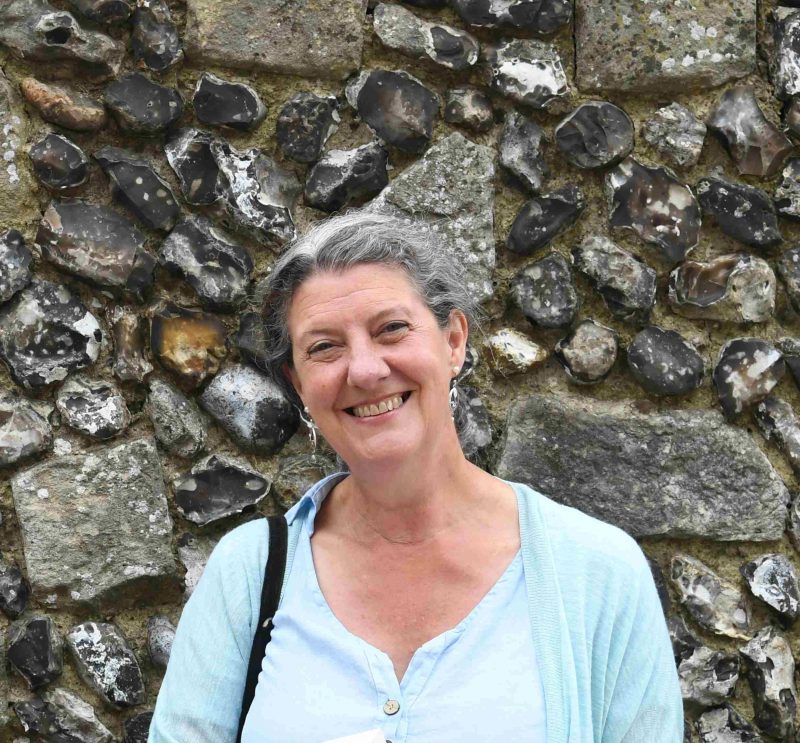 For over 30 years, Heather has built an extensive career in stone masonry and conservation at Canterbury Cathedral. As Head of Conservation since 2013, she worked collaboratively across the organisation, with oversight of all conservation-related matters. Previously, Heather had been the Cathedral's Head of Stonemasonry and Conservation from 2006, and Stone Mason & Head Conservator since 1988, working on site and in the workshop to produce carved stone and conserve original fabric.
During her time at Canterbury Cathedral, she managed some of the building's most recent and high-profile major projects, and has had a leading role in 'The Canterbury Journey', a major five-year development to conserve and safeguard the Cathedral's heritage and enrich the visitor experience, including extensive restoration of the West Towers, the Nave roof and Christ Church Gate. She also developed and co-founded the Cathedrals' Workshop Fellowship, a training initiative run in partnership with eight other cathedrals and the University of Gloucestershire.
As well as her work at Canterbury Cathedral, Heather has been designing and carving memorials in stone and wood with husband Gary, for almost 20 years.
Heather trained in Fine Art, Stonemasonry and Conservation, most latterly receiving an MSc Buildings Conservation Technology and Management from Heriot-Watt University in Edinburgh. Awarded the Master Mason Certificate by the Worshipful Company of Masons in 2012, Heather was granted the Freedom of the City of London in 2015 and is an accredited member of Institute of Conservation (ICON), Society for the Protection of Ancient Buildings (SPAB) and International Institute of Conservation (IIC).
She contributed a chapter to Jonathan Foyle's Architecture of Canterbury Cathedral and has been the media face of conservation projects at the Cathedral, appearing on TV and radio to discuss the projects, including the BBC's documentary series 'A Year in the Life of Canterbury Cathedral'.
Images: © Chapter of Canterbury