Last week, Heritage Crafts released the 2023 update of their Red List of Endangered Crafts. First published in 2017, the Red List is an important call to action that provides evidence and understanding of where change is needed, alongside celebrating specialist craft skills.
The latest research has identified an increased number of endangered craft skills in the UK, with 17 new additions to the list.
"The effect of the energy crisis, inflation, COVID-19 and Brexit have been tough on everyone, not least the craftspeople who possess our most fundamental craft skills. We know that heritage craft skills operate like an ecosystem; if we lose one part it can have devastating consequences on other parts of the system. If we allow endangered crafts to disappear then we seriously diminish the opportunities for future generations to create their own sustainable and fulfilling livelihoods and deal with the challenges of the future." Mary Lewis, Endangered Crafts Manager at Heritage Crafts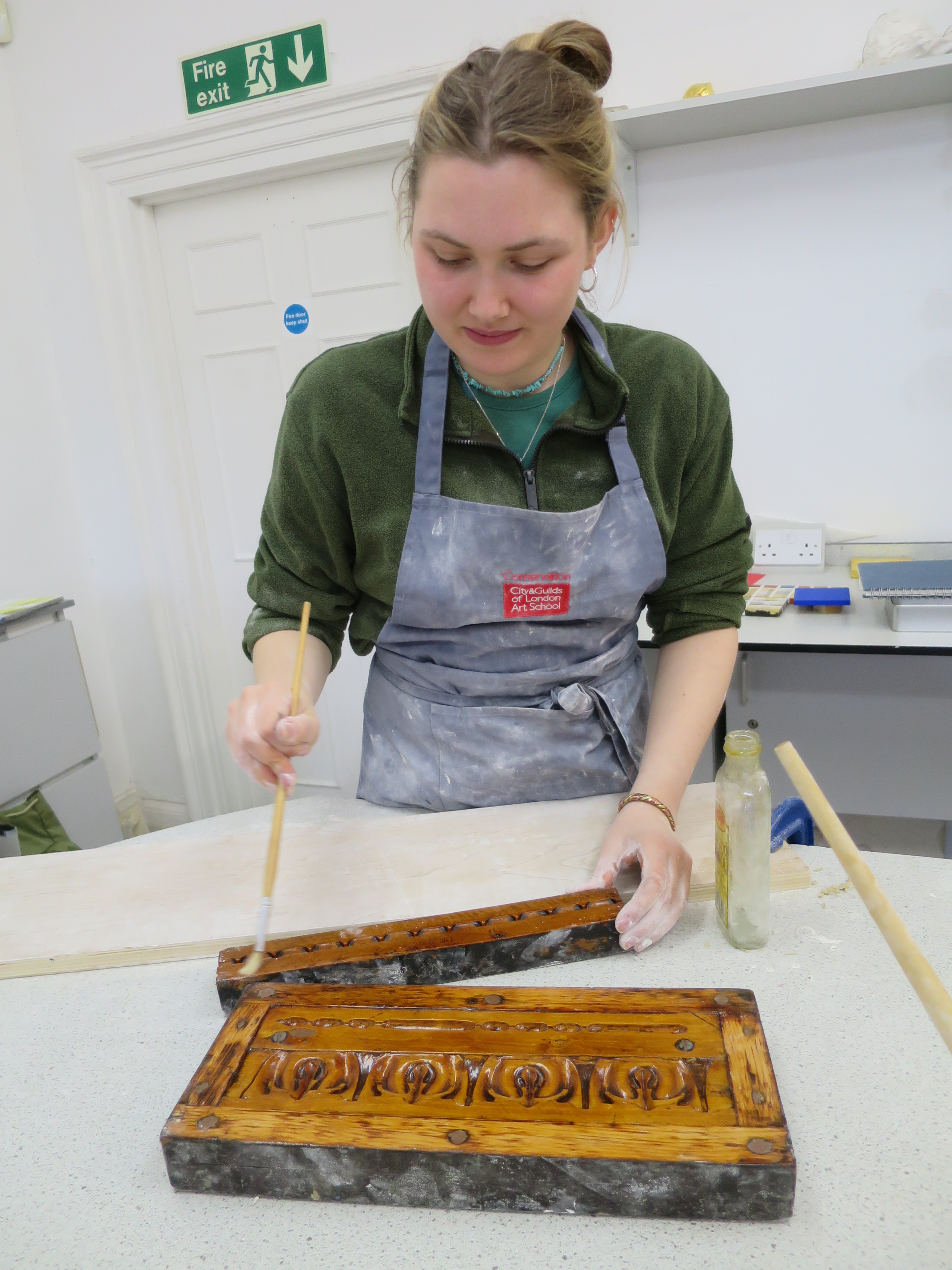 259 crafts were assessed for the 2023 edition of the Red List, to determine the practices at most risk of extinction. Out of these crafts:
– 146 were included on the Red List
– 62 were classified as critically endangered
– 84 were classified as endangered
– 112 were classified as currently viable
Critically endangered: "Crafts classified as 'critically endangered' are those at serious risk of no longer being practised in the UK. They may include crafts with a shrinking base of craftspeople, crafts with limited training opportunities, crafts with low financial viability, or crafts where there is no mechanism to pass on the skills and knowledge."
Endangered: "Crafts classified as 'endangered' are those which currently have sufficient craftspeople to transmit the craft skills to the next generation, but for which there are serious concerns about their ongoing viability. This may include crafts with a shrinking market share, an ageing demographic or crafts with a declining number of practitioners."
Currently viable: "Crafts classified as 'currently viable' are those which are in a healthy state and have sufficient craftspeople to transmit the craft skills to the next generation. They may include crafts with a large market share, widely popular crafts, or crafts with a strong local presence. NB. A classification of 'currently viable' does not mean that the craft is risk-free or without issues affecting its future sustainability/viability"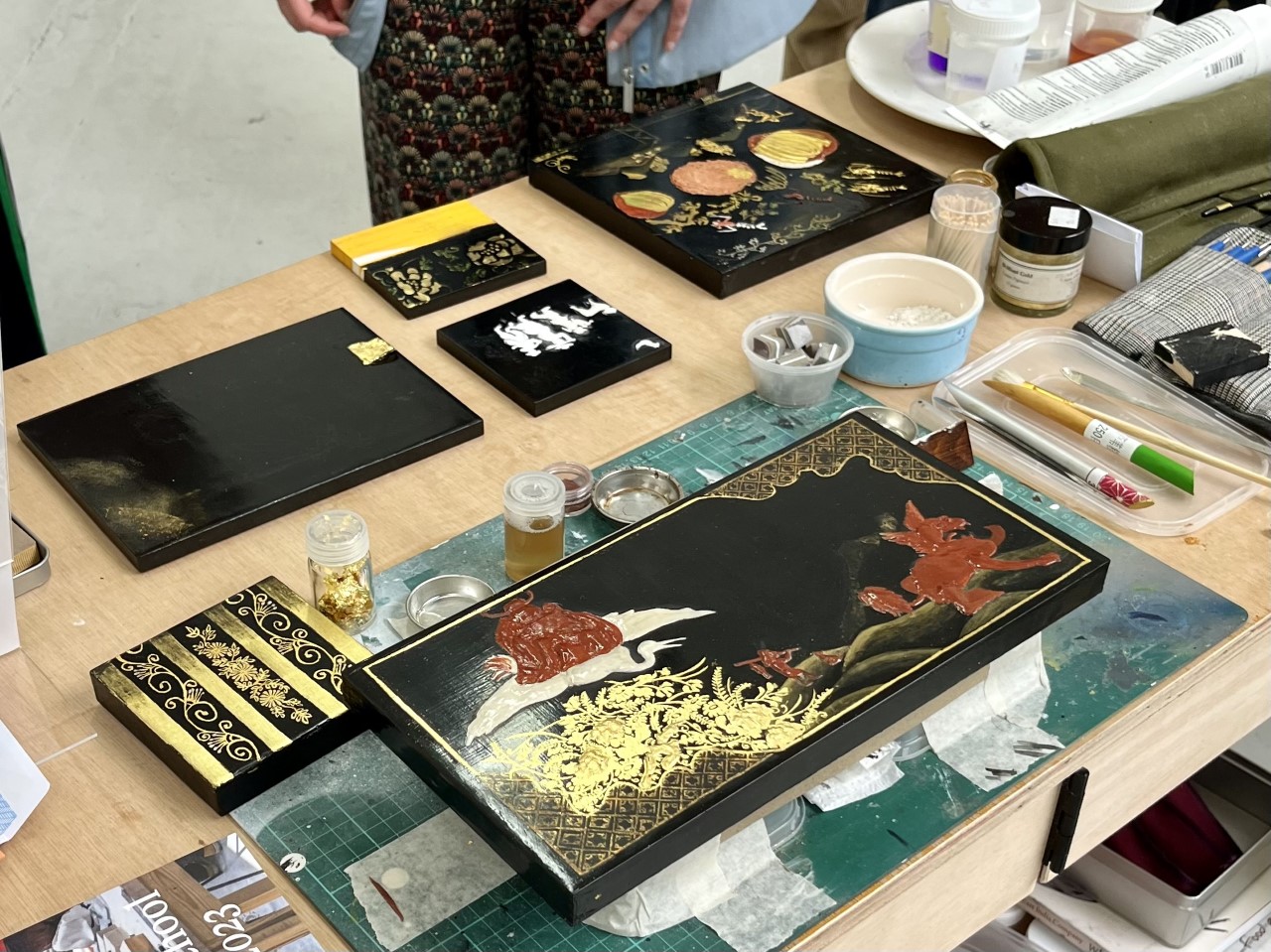 At the Art School, we are dedicated to passing on specialist craft skills to new generations of artists and makers through our undergraduate, postgraduate, foundation and short course programmes. We are proud to be a training provider / support organisation for the following craft skills featured on this year's Red List:
Endangered
Composition Picture Frame Making (new for 2023)
Graining and Marbling (new for 2023)
Lacquerwork – Japanning, Coromandel and other lacquerwork (new for 2023)
Pigment Making (new for 2023)
Illumination
Paper Marbling
Viable
Stone carving
Woodcarving
Letter cutting
Gilding 
Screen printing (new for 2023)
Bookbinding
Calligraphy
View the full Red List of Endangered Crafts 2023, produced by Heritage Crafts with the support of the Pilgrim Trust.