Suffrage campaign posters and banners designed by City & Guilds of London Art School alumni.
It's 101 years since the Representation of the People Act 1918 was passed, which allowed all men and some women over the age of 30 in the UK to vote, the first step towards universal suffrage 10 years later.
Artwork depicted on banners, posters and postcards used for the Suffrage movement's campaigns were poignant, political messages, both memorable and effective in their fight for gender equality. Much of the artwork was designed and produced by the Suffrage Atelier, an artists' collective campaigning for women's suffrage, set up by siblings Clemence and Laurence Housman.
The Housman's studied with us around 1883 when we were called the South London School of Technical Art. Laurence studied Art and Clemence, who was actually sent along as a chaperone for her brother, studied wood-engraving.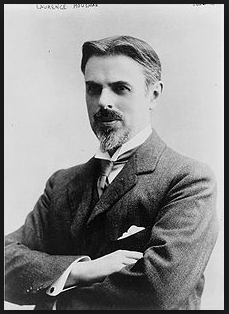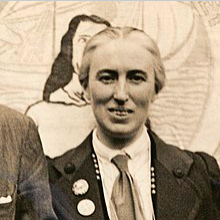 Laurence Housman, 1915                              Clemence Housman, c.1910
Clemence became a writer, illustrator and wood engraver as well as an activist in the women's suffrage movement. One of her novels, The Were-Wolf, implicitly comments on the gender segregation on the wood-engraving course in place at the time she attended the Art School.
Laurence, who was also a playwright, writer and illustrator, was also politically active, and was one of the founding members of the Men's League for Women's Suffrage, whose objective was to see women given the same voting rights as men.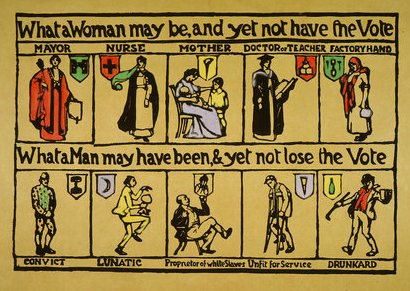 Although the Suffrage Atelier mainly encouraged professional female artists and illustrators to become members, it also asked men and amateur artists to subscribe. Its policy was to produce work that could be quickly printed and circulated, much of which was distributed through the Women's Social and Political Union (WSPU) stores and through national newspapers.
We are pleased to say that the South London School of Technical Art dropped its gender segregation policy back in the 1890s, perhaps as a response to Clemence's campaigning.
Today, the Art School is a not-for-profit, specialist higher education institution, committed to supporting 'thinking through making' with an emphasis on material enquiry, traditional skills, experimentation and research, combined with contextual art historical education. We are dedicated to educating the next generation of artists, carvers and conservators no matter their background and are delighted to celebrate the amazing work of our tutors, students and graduates on International Women's Day