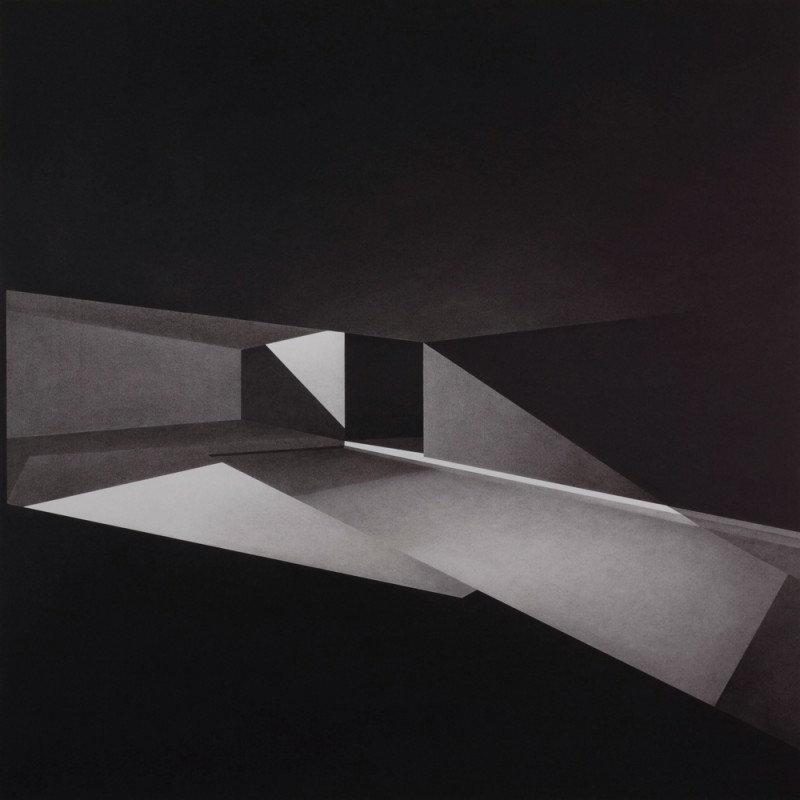 What was your work/background before starting the course?
I started the Fine Art Painting BA at C&G after completing a Fine Art based Foundation course at Byam Shaw [School of Art, part of Central Saint Martins College of Arts and Design].
What attracted you to study at the art school?
I was looking for a course which focused on painting and I enjoyed the thought of starting with structured projects and moving on to self-directed working.  I also really liked the small, friendly, almost family feeling to the school; everyone was so welcoming when I came to look around.
What aspects of the course did you most enjoy and benefit from?
The range of tutors and the fact they were all practising artists with a huge range of specialities and knowledge was something I hadn't seen on any other BA courses.  There were multiple tutors available each day so there was always something to have a tutorial with and bounce ideas off.
The themed projects with their specific arrangements in the first year allowed me to realise the importance of structured working, building images in stages, not being lured by colour, and ultimately that I loved to draw!
Twice weekly life drawing classes with two amazing tutors who always had time and patience, was an additional study that I continued throughout my time at the Art School which despite being distant from my studio practise greatly advanced my drawing.
Organising the Interim show in my second year was a great experience, showing me the other side to making art.
What have you been doing since graduating? What are you involved in now?
Since graduating in 2009 I have steadily built up my studio practise to a level at which I am able to support my studio in Deptford.  I have exhibited extensively in London and throughout the UK and Europe and have been selected for prestigious prizes including the Jerwood Drawing Prize, the Griffin Art Prize, the Threadneedle Prize and the National Open Art Competition.  I have also be award residencies from the Royal Society of British Artists at the esteemed British School in Rome and the Chateau de Blavou Residency in association with Forum des Arts in Normandy.
I am a founding member of The Arborealits, the formation of the group was inspired by the critically acclaimed and highly popular and successful Under the Greenwood – Picturing the British Tree double exhibition at St Barbe Museum and Art Gallery, November 2013.  The Arborealistsfounders were represented in the contemporary element of the exhibition which showcased 33 artists including 2 Royal Academicians and a Turner Prize shortlistee.  We have now had shows at the Royal West of England Academy, Gerald Moore Gallery and Mottisfont Abbey, in 2016 we are planning another in Poitiers, central France.
I am also the Event Director for the Propeller Foundry Open Studios.  In our second year over 80 artists opened their studios; I co-ordinated events ranging from a silent bid postcard auction, industrial heritage exhibit, family trail for younger visitors as well as all of the design and publicity.  We had 900 visitors over the weekend.
Would you recommend this course?
Absolutely.  It gave me a brilliant traditional grounding in fine art practise as well as the confidence in my own abilities to be able to succeed on graduating.
Why do you think fine art matters?
Art allows us all to escape to other worlds and to understand the one we inhabit with greater clarity.