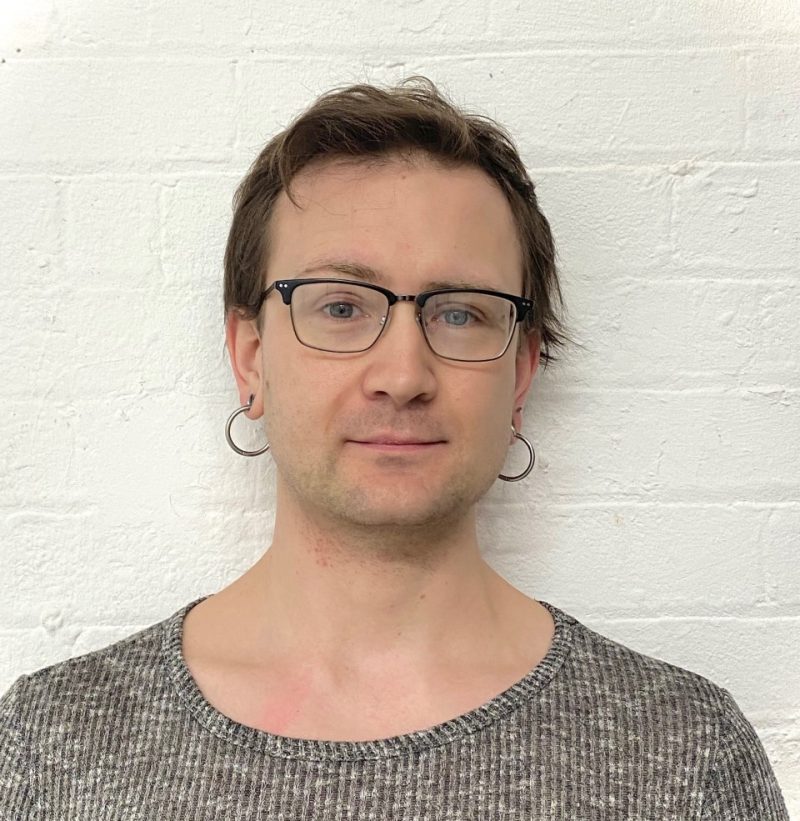 Joshua Freddie Vaughan is an artist working in a range of materials, as well as teaching Art School students to work in metal on a variety of scales, from small castings in pewter and smithing silver, to steel fabrication and red-metal casting. After studying at Central St. Martins: Byam Shaw he apprenticed for renowned silversmith Michael Burton, then carried on to study sculpture at BA level.
He has an eclectic range of interests and broad range of skills, having worked as a Fellow in Wood Working, as an arts technician for various arts fairs, and managed several arts projects since graduating.
He was co-founder of Exchange Project, an early-career artist's residency, producing multiple exhibitions and several zines and more recently Manager/Curator of Take Courage Gallery, wherein he developed his philosophical framework for an ethics of curation- whilst doing all the mundane jobs that keep a small unfunded gallery afloat.
Ultimately, he brings his diverse interests and skills to bear providing students not only with technical support to achieve their ideas, but the philosophical and contextual information to help them consider the artwork in its full potential- but he considers the process of making of first and foremost importance.