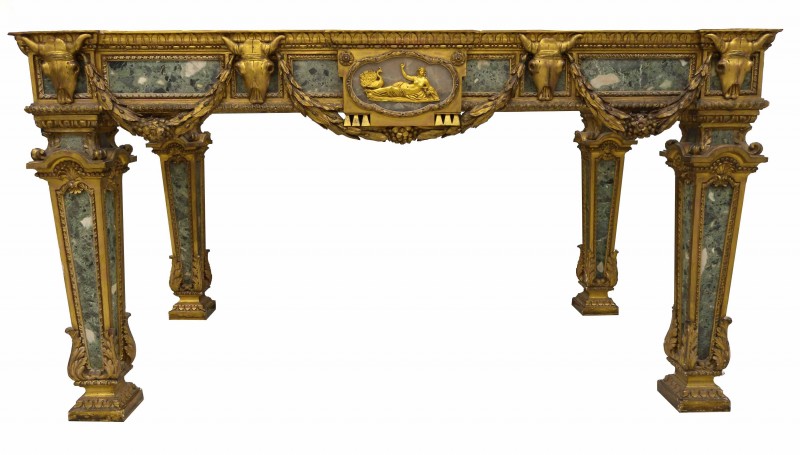 What do you do now?
I am currently Senior Furniture Conservator at the Wallace Collection in London, where I carried out and supervised thousands of object moves and treated well over a hundred objects. Whilst working at the Wallace Collection I have also had the opportunity to work for various other institutions and organisations in the UK and abroad. My main fields of expertise are sustainability, preventive & interventive conservation on furniture and wood related objects but in particular material and technique identification, gilding, urushi lacquer, metal mounts, marquetry and Boulle marquetry. I also frequently give lectures on these subjects worldwide.
What did you go on to do after graduation?
Immediately after graduating I worked for a conservation/restoration firm in Shropshire for some 18 months followed by several months work in Hungerford. I then moved back to London working for Plowden & Smith, where I worked for 3 and a half years. I started at the Wallace Collection in January 2004.
Is there a particular project or class you worked on while at the Art School that you still remember, or that proved useful for your career development?
All subjects taught at the Art School have been extremely useful in my career: gilding, carving, casting, material science, microscopy, live drawing, chemistry, practical work on objects, japanning, history of architecture, history of furniture… basically everything except from heraldry, even if at the time I won the Art School's 'Heraldry Prize'.
I also have a great memory of a six weeks workshop in Croatia. The project was set up by the University of Zagreb to help with the conservation of objects following the end of the war in Croatia. [The collaboration took place over two years between 1996 and 1997]
What do you think was the most valuable aspect of studying at City & Guilds of London Art School?
Everything, from the way the course was organised, the high level of practical projects intermixed with theoretical preparation, the buildings where the Art School is housed, the interaction with other students, the teachers, the atmosphere of the place.
About the image: 
Italian marble and gilded wood pier table from the Wallace Collection's Great Gallery.
In 2013 Jurgen promoted a project joining together the Wallace Collection, City & Guilds of London Art School, Buckingham New University and West Dean College for the conservation of this monumental table and its 'twin'. Read more about this project on the Wallace Collection's website. The table was conserved at the Art school by final year student Hans Thompson.