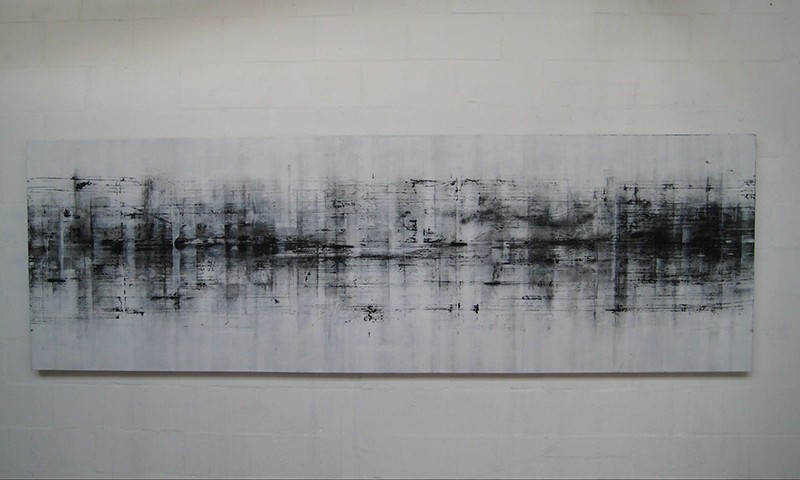 Kate Palmer studied Fine Art Painting at Central St Martins and then studied for her MA at The Royal College of Art. She became Artist in Residence at Trinity College, Cambridge. As a qualified mountain snowboard instructor and an involvement in psychotherapy research her Artist in Residency in Saas-Feeualified halfway up a mountain brought these two areas of interest together. She has work in UK and international public and private collections.
Kate Palmer's practice dynamically explores the relationship between the tactile mark and the body, looking at how performance and movement can be experienced visually through art. Her practice draws on the very real lived experience of extreme sport and psychoanalytic theory. She argues that proprioception – the unconscious perception of movement and spatial orientation arising from stimuli within the body itself – is an aesthetic sense that is experienced in the body of the artist, but that can also be 'put into' the body of the viewer of the artwork. Palmer's current body of work is titled 'Sluff' – this literally meaning small point release avalanches. Steep lines of descent can destabilize a weak layer lying near the surface of the snowpack causing a sluff – a potentially hazardous cascade of loose powdery snow down the mountain.
This can also be seen as metaphor in relation to psychoanalysis, where a 'descent' often causes structures (or defences) that once felt solid to fall away during an analysis. This falling or continual movement within the environment (or analytic frame) is represented in her new body of work.