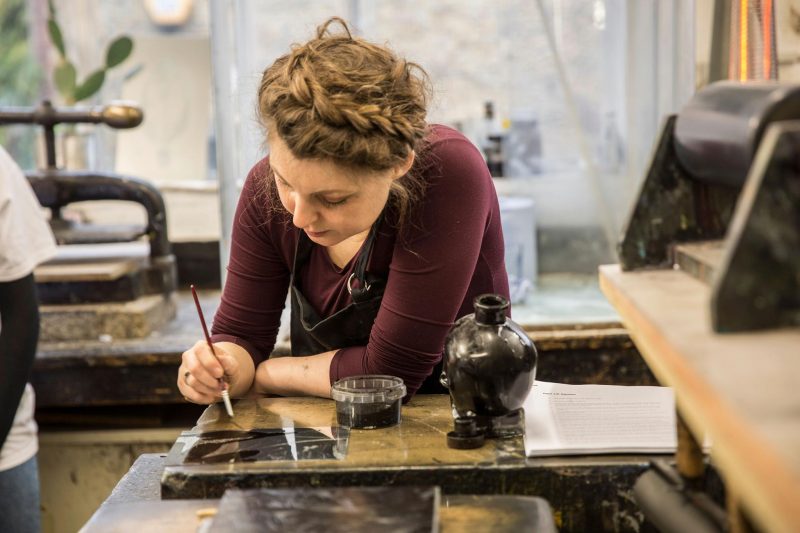 Laura's practice focuses mainly in printmaking and film.  Her work explores how the subconscious is brought to the fore. It is heavily concerned with exploring theatrical imagery that has erotic and fantastical overtones. She is fascinated by what it means to be human; what makes us human. Sex, death, beastiality, mythologies, symbolism and transgression are common themes in her practice.
Laura's work is in private collections across the UK and she exhibits widely. Recent exhibitions include the Bankside Gallery, Royal Academy, Edinburgh Fringe Festival and the London Short Film Festival.
After completing a Graphic Communication degree at Bath School of Art, Laura went on to gain an MA Fine Art Printmaking at Royal College of Art in London. She was a Fellow at Royal Academy Schools from 2012-15.