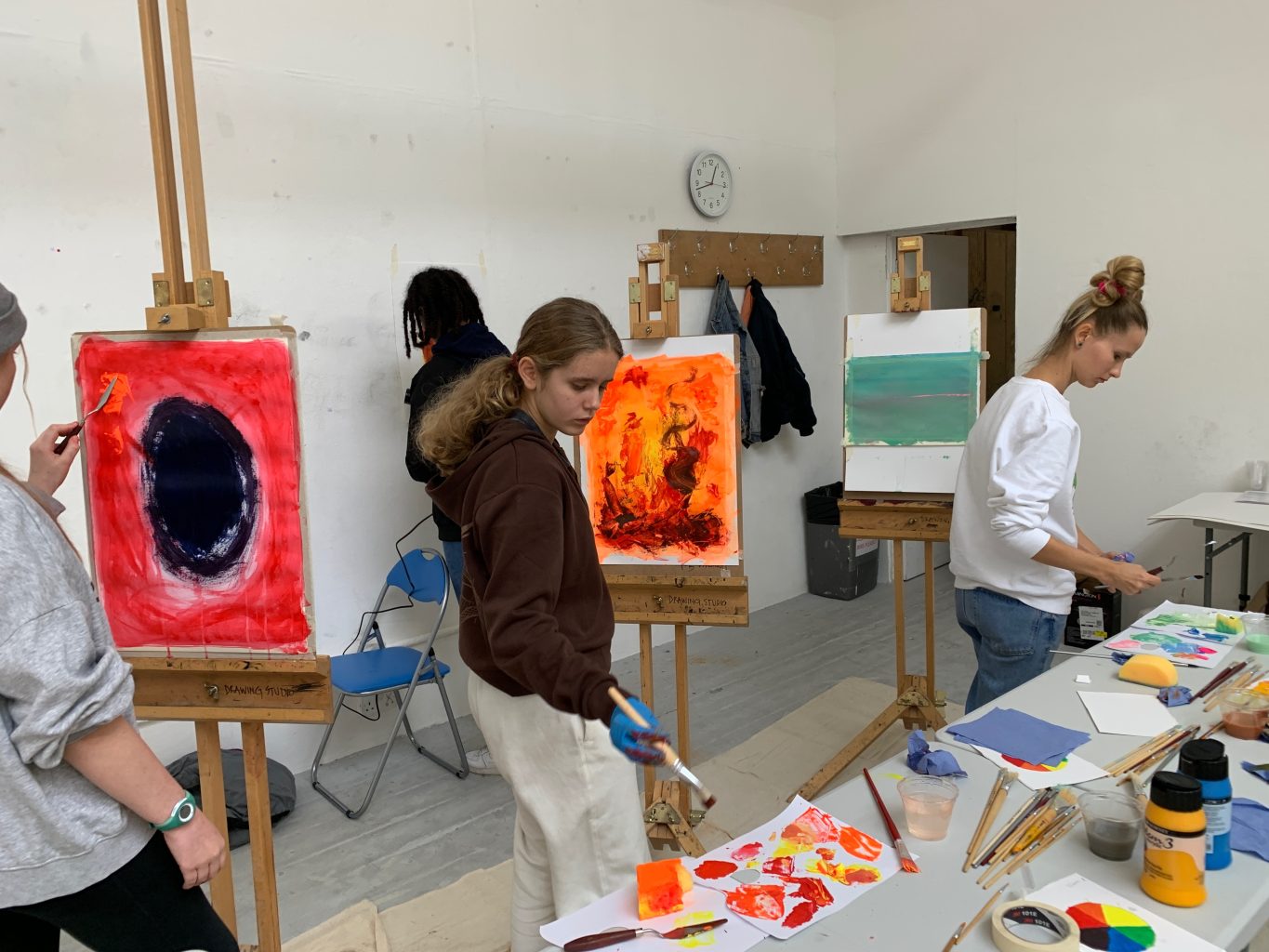 In the past two weeks, Club Members have been working in smaller groups, alternating between two different workshops.
In our last blog, we visited Members discovering new talents in our Print Room, where tutor Kristina Chan taught the traditional process of soft ground etching on our historic printing press.
Members have also been exploring the emotional language of colour with tutor Kate Dunn!
In Kate's workshops, Members used the colour wheel and words to interpret how emotions are held within colours. Club Members wrote a word on a piece of paper and submitted them anonymously. Everyone was then given a word at random from this collection to respond to through the format of an abstract painting.
The opening question for this session was: 'If I told you I woke up feeling yellow this morning, how do you imagine I felt?'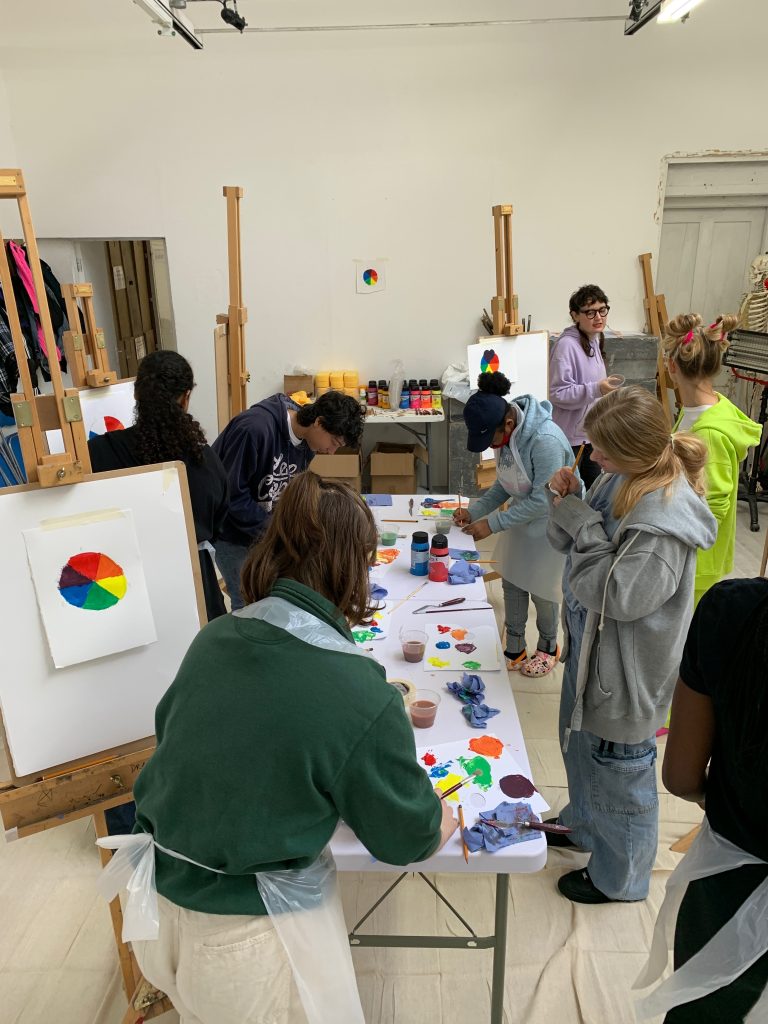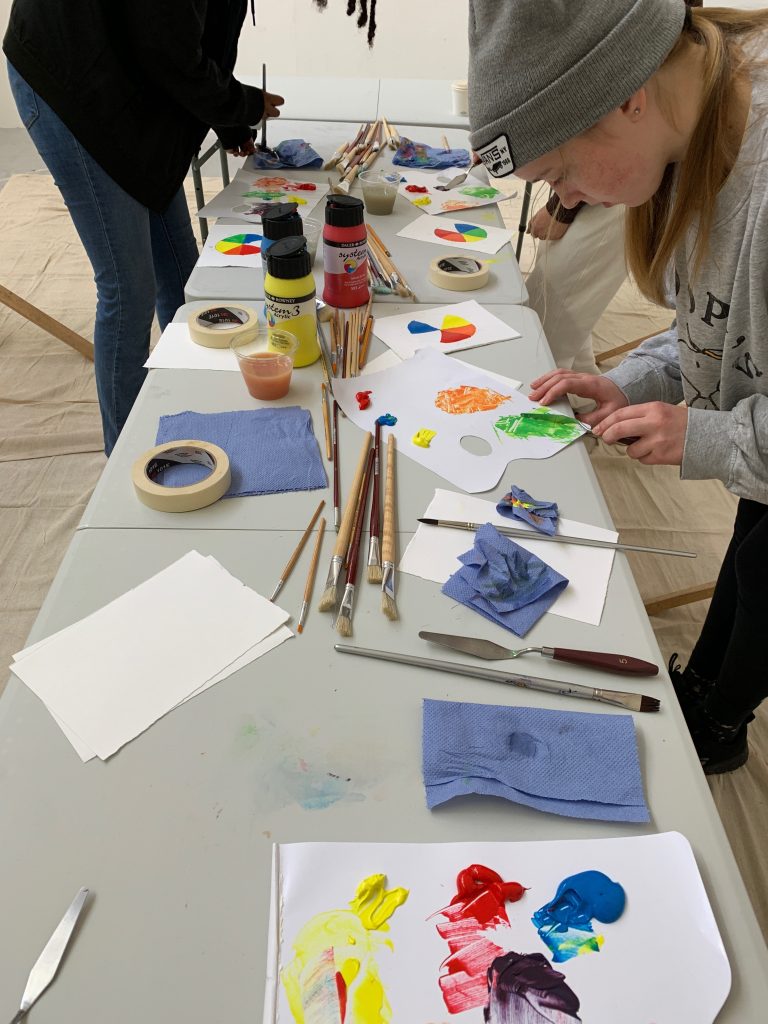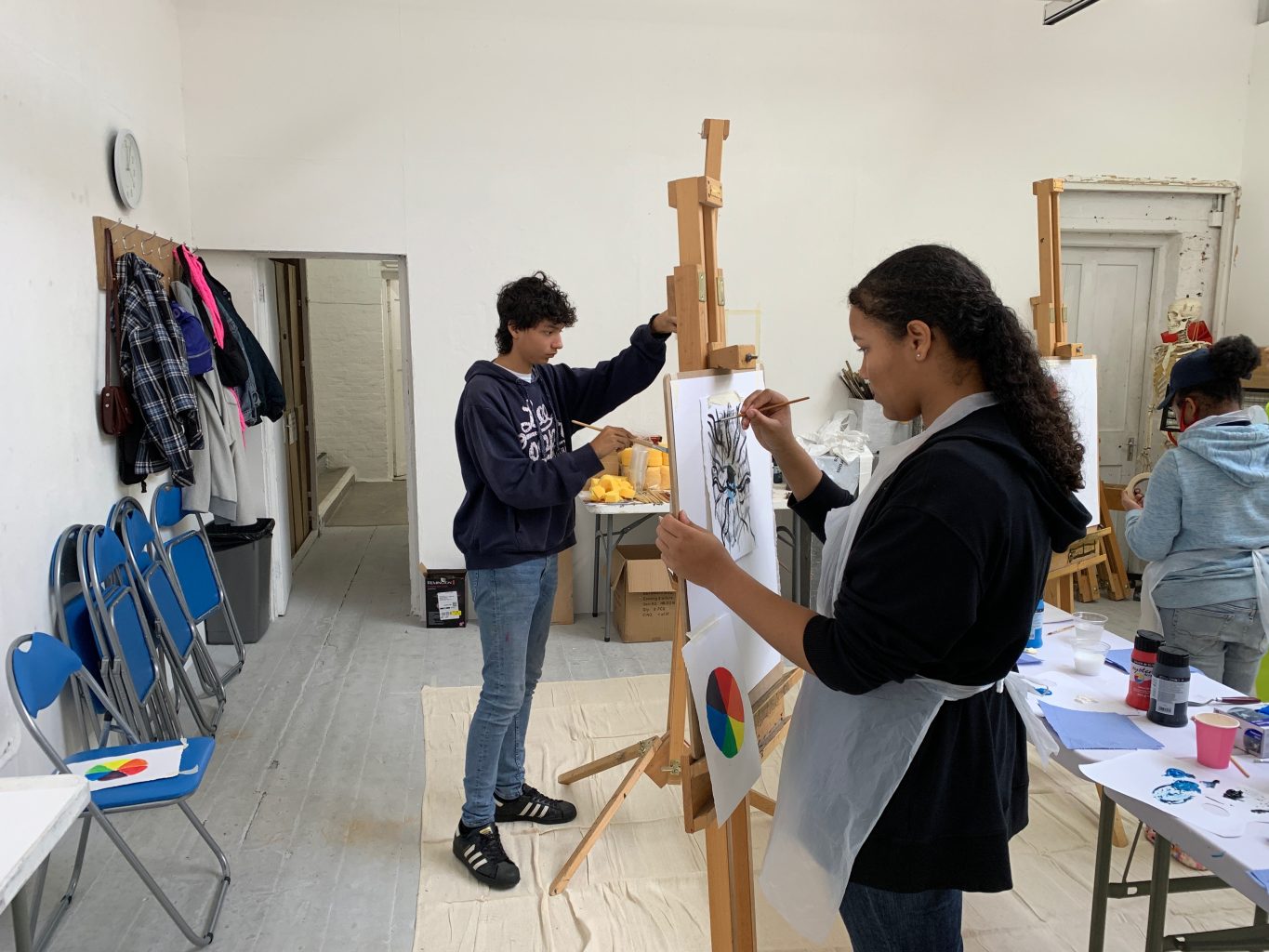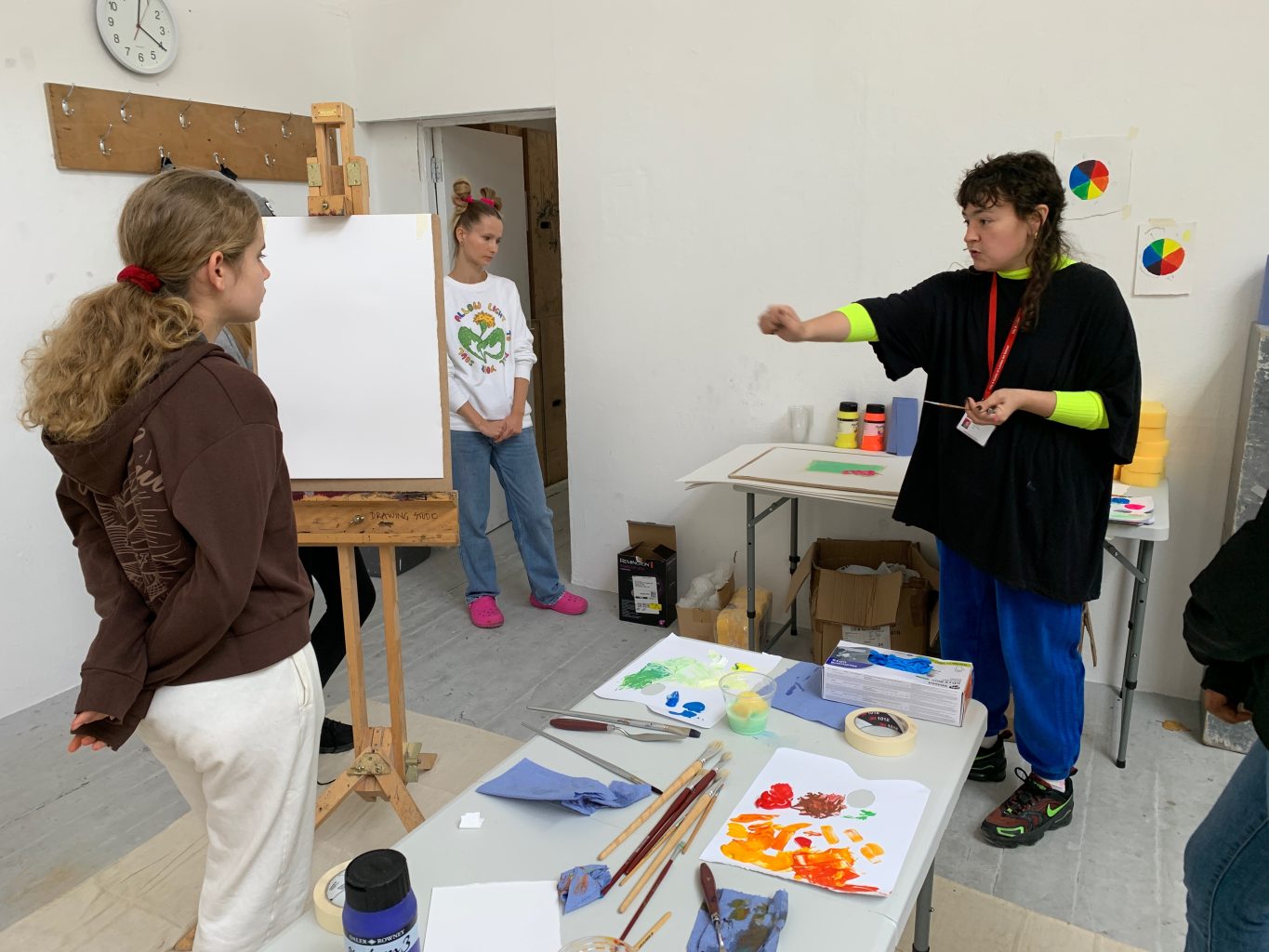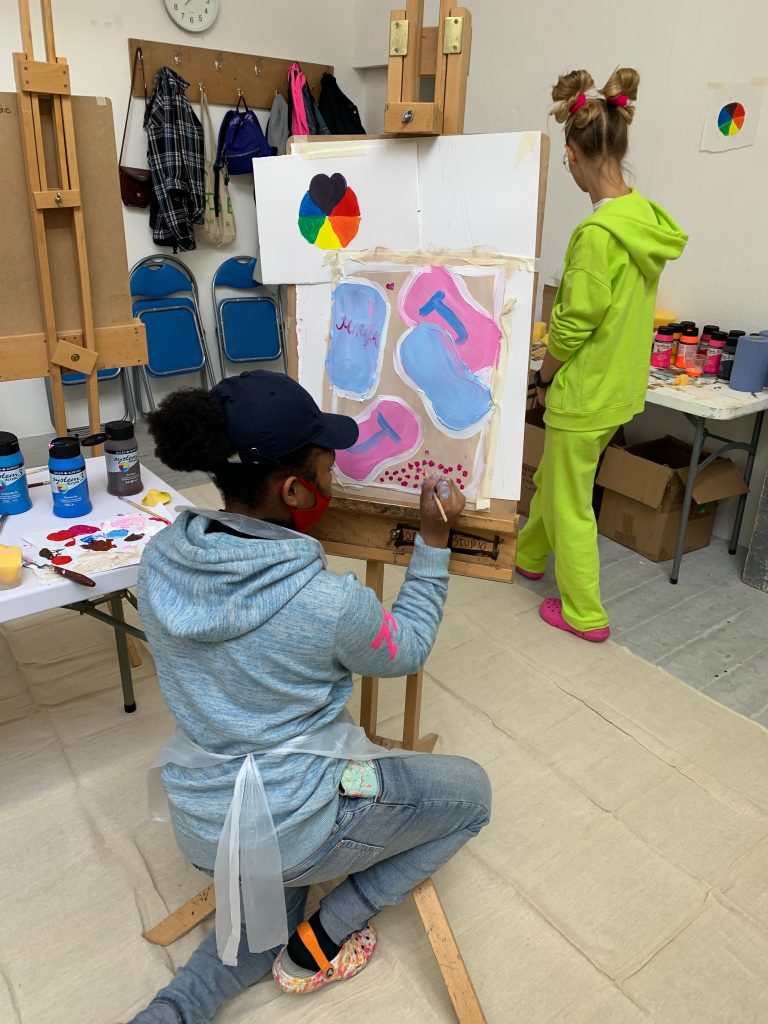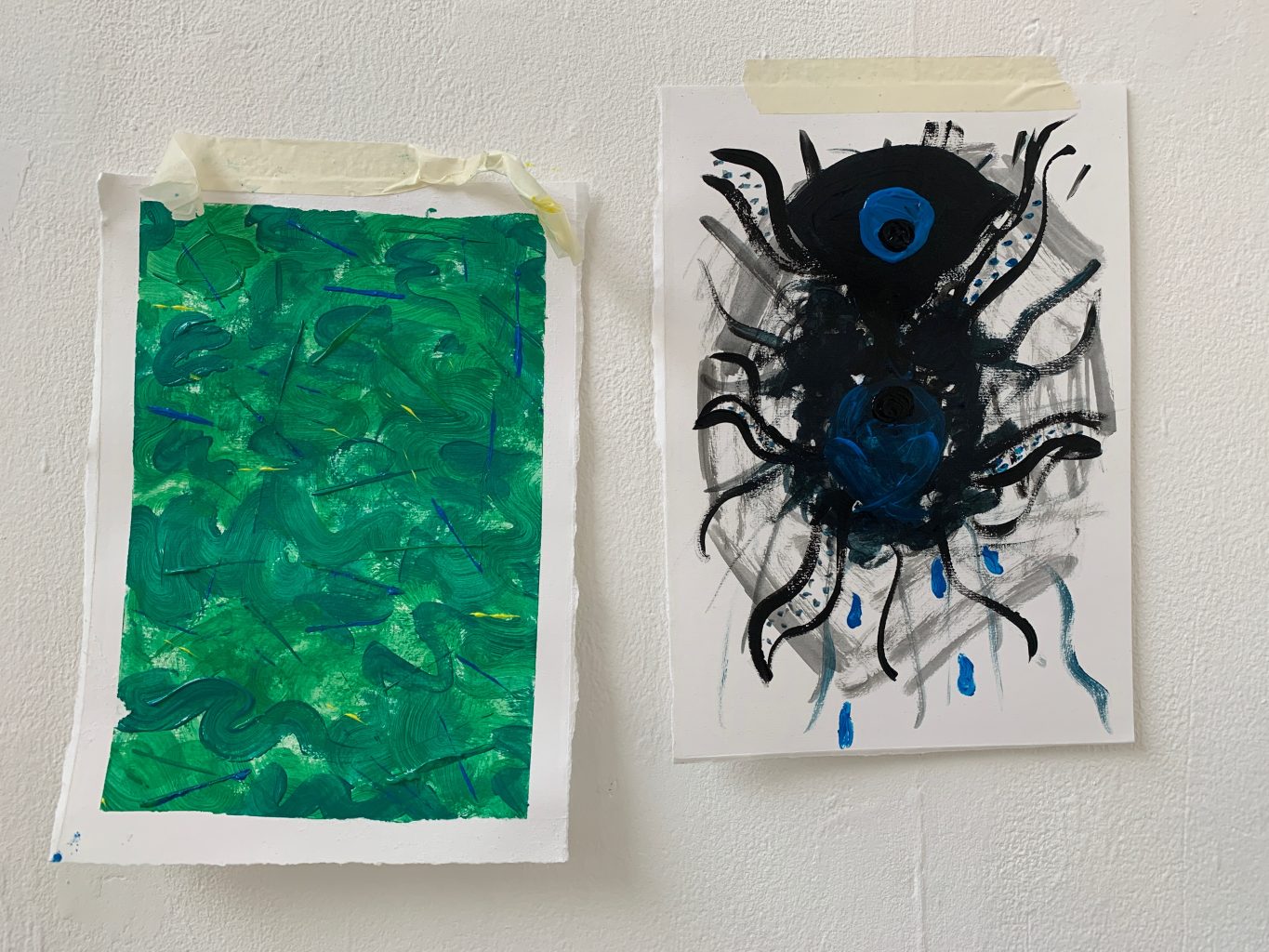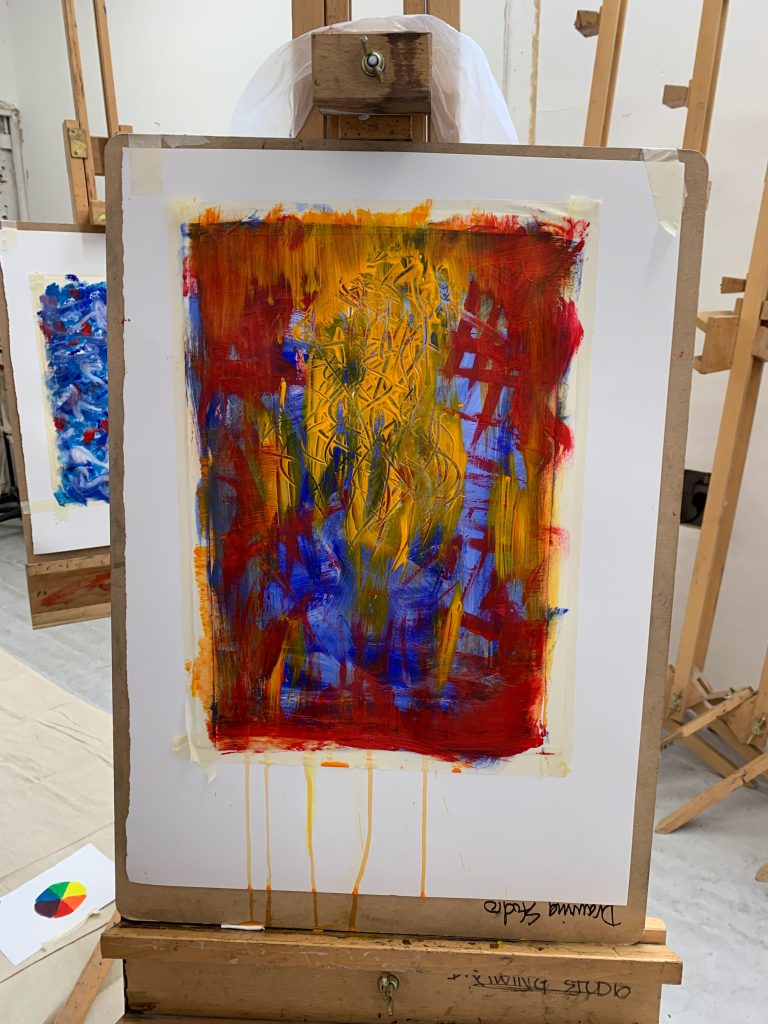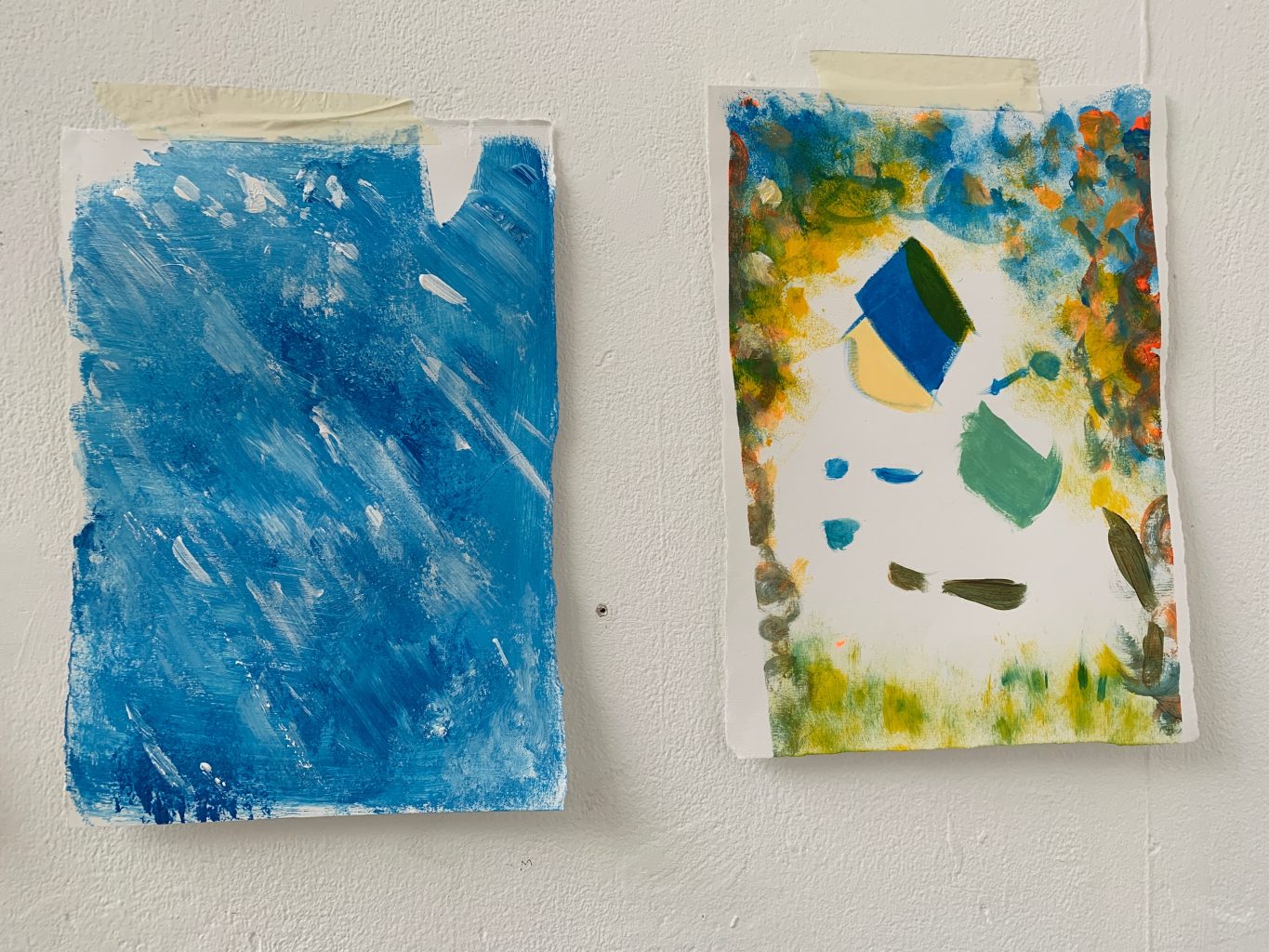 Interested in applying for our 2023/24 Saturday Club? To find out more about the Club and how to apply, sign up to our Club mailing list.