'It was really inspiring, and made me want to buy a chisel, dummy, stone blank and get cracking!' Roger
Level: Beginners / Some experience
Tutor: Tom Young 
SHORT COURSE OVERVIEW
Come prepared for an intensive letter carving experience. Learning to draw Roman letters is an important part of the process, so you spend the mornings drawing sans serif and serifed letter forms. The afternoons will be spent building your carving skills. You will also learn how to transfer your work to the stone and how to sharpen your chisels.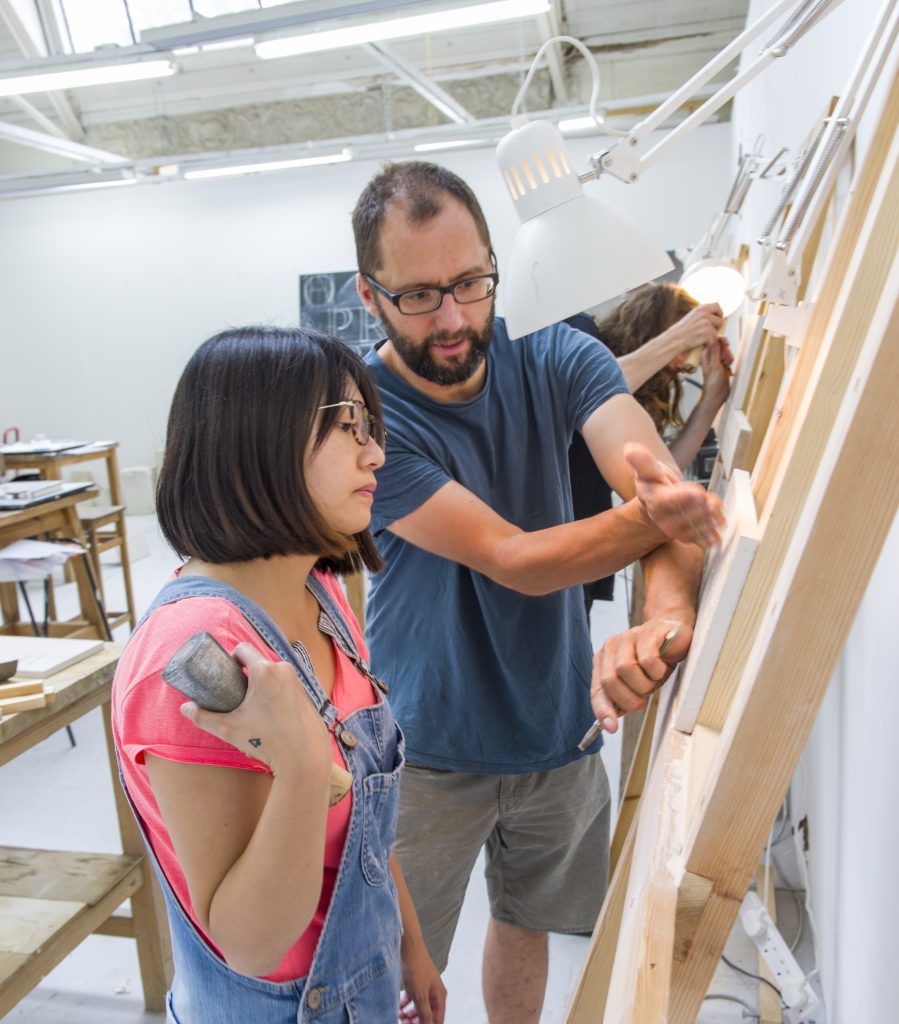 'I loved the atmosphere at the Art School. So warm, welcoming and open. A creative haven. I learned so much and came out with some beautiful work, and feel I could get going on my own now.' Charlotte
COURSE DESCRIPTION
The ancient art of carving letters and symbols into stone is as old as writing itself and today this enduring art form continues to have many uses in both historic and contemporary contexts. At City & Guilds of London Art School, we do all our lettering by hand and the skills we teach can be applied to a variety of materials. This course offers an intensive week of tuition to introduce you to or improve your drawn and carved lettering in stone.
Understanding the construction of letters is an essential part of learning how to carve them successfully in stone. We spend the mornings drawing sans serif and serif letters based on Roman forms and then transfer these letters to stone in the afternoon for carving. Moving between the drawing and carving helps build your skills in tandem, clarifying how each process complements the other. Our experienced tutor will explain and demonstrate all the processes involved in carving letters and keep a close eye on your progress at every stage.
By the end of the week, you should have a finished panel of letters carved in stone and take away the skills you need to continue drawing and carving your own work.
This very special opportunity to spend a week learning the essentials of this historic art form at our unique institution only comes along once a year. Grasp it while you can!
What's included: all teaching, and your tools, goggles and materials for the letter carving.
What isn't included: your meals, and bring a 300 or 600 mm steel or plastic ruler, an automatic pencil 0.5 mm and/or 0.3 mm, with leads, and a large plastic set square. Please wear old clothes you don't mind spoiling, or bring a pair of decorator's overalls, and wear steel cap boots.
Places on Summer School are sold through the Eventbrite website.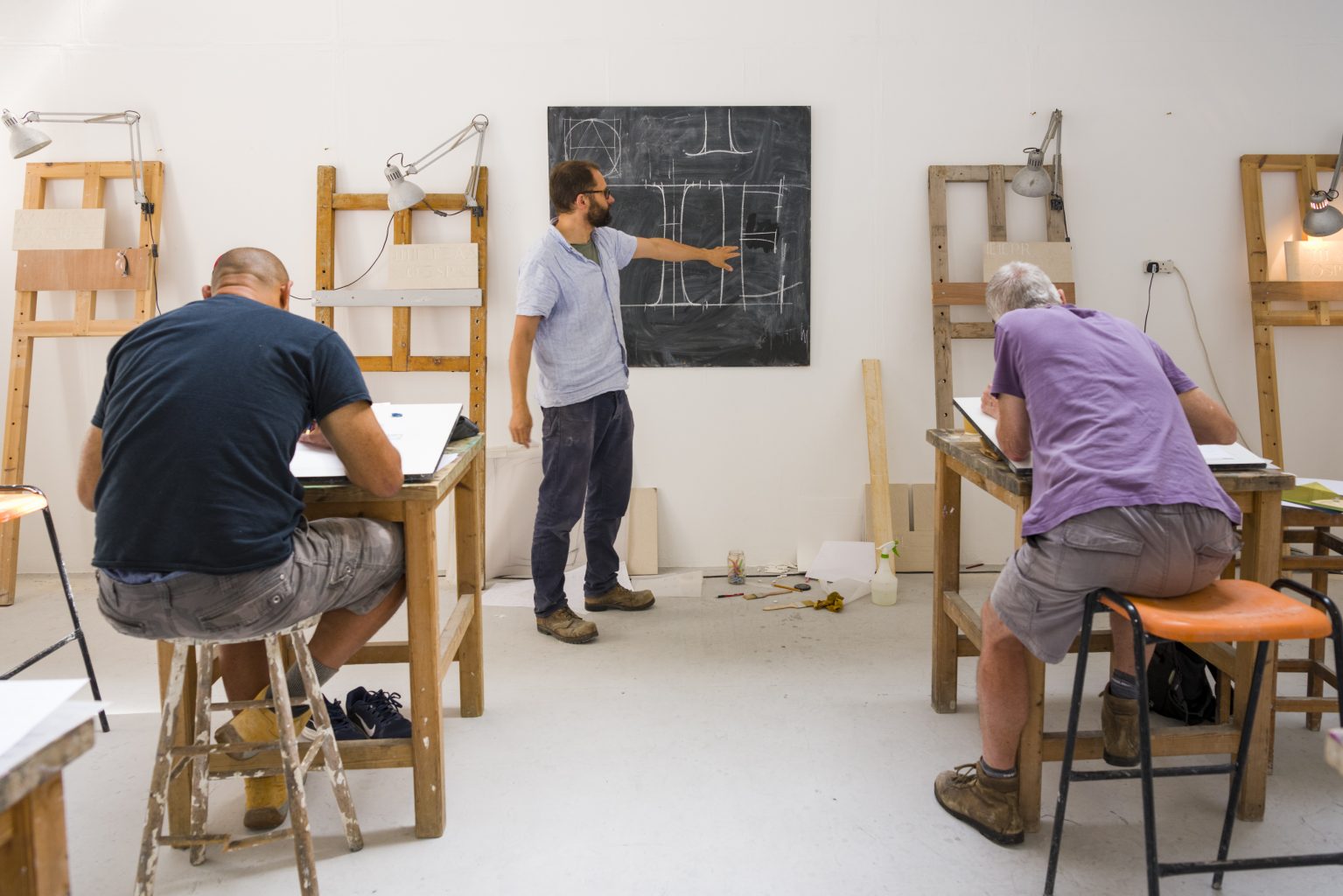 'Absolutely tremendous. A phenomenal, whistle-stop tour of letter construction and carving! Tom was a superb tutor. Prodigiously skilful, ever patient and remarkably concise.'  Sam
'I enjoyed learning a new skill and spending time with great students. I was amazed that I was able to take a piece of work home at the end.' Michael
'An easy to understand introduction into lettering, which would be beneficial to complete beginners or others with some prior experience looking to perfect their skills.' Chloe
'I felt like I gained enough knowledge to be able to practice at home… the pace was just enough to be able to push yourself to improve.'  Hannah
'A great introduction with just the right level of intensity!' Gareth
Find out about our BA (Hons) Historic Carving and PgDip/MA Carving.