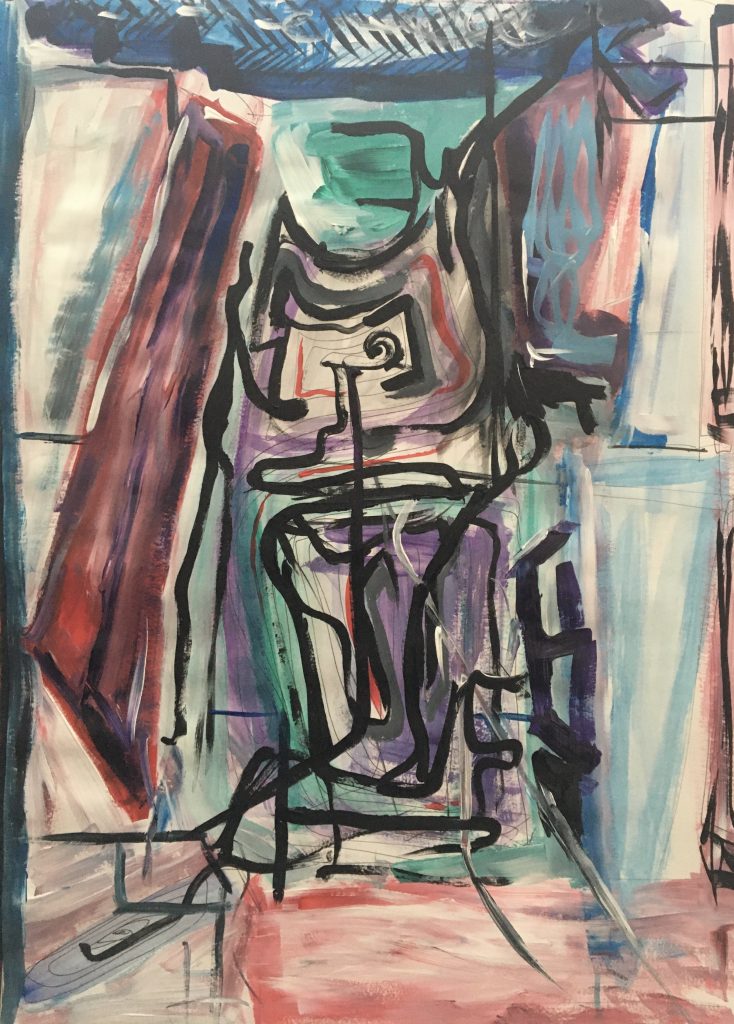 In response to the lockdown measures in place since Christmas, the Foundation teaching team have developed ways to support students online during the Developing Specialist Practice module of the Diploma. Online tutorials, one-to-ones and group discussions are taking place and students are progressing their individual work with their tutors. In addition, students have been given a series of one-day Lockdown Projects, specifically designed around the current restricted circumstances, to challenge and inspire students. Space Invader was the first Lockdown Project to be completed.
The Space Invader Lockdown Project is designed to introduce a range of possibilities in the making and purposes of drawing, exploring drawing as a process, and looking and thinking about what drawing can be. The project encourages students to consider ways of thinking about the abdication of control and how this process relates to drawing, and it gives them experience with various unconventional tools and procedures used for making drawings. The project also promotes independent learning and problem-solving within the context of specialist practice.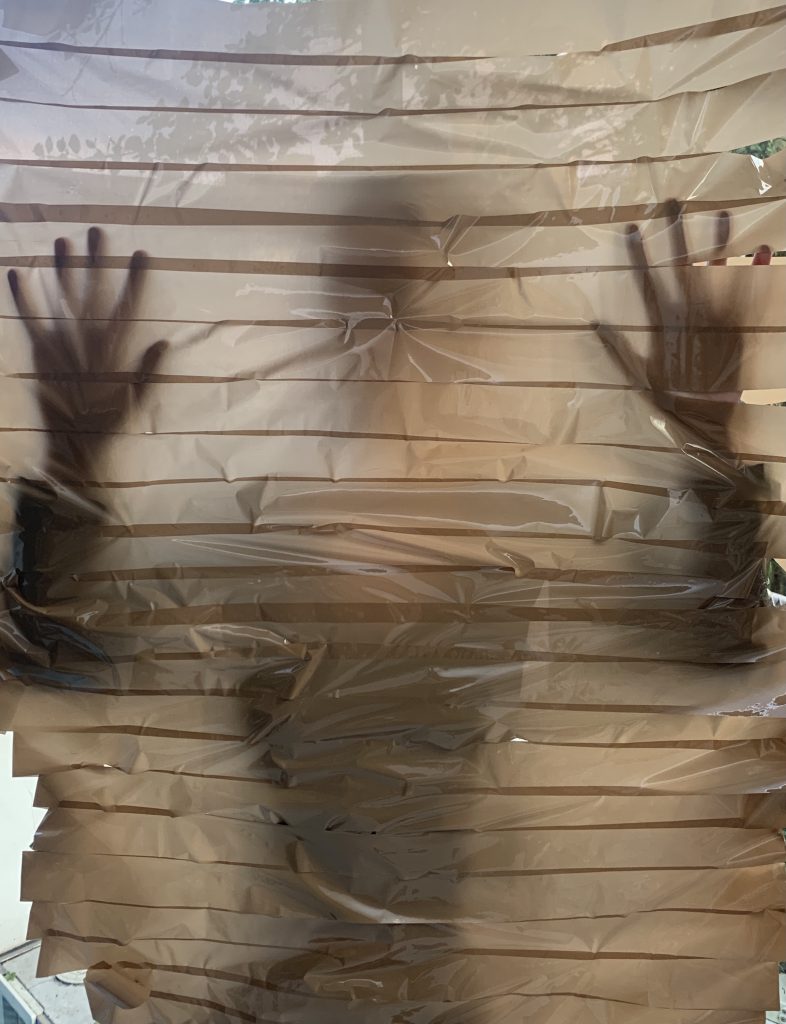 The project brief was to examine space as a subject to map, in particular the space they currently live in. They were asked to respond to the space by mapping and exploring the architecture and objects in it, and thinking about how they use the space, how they move around it and its sounds.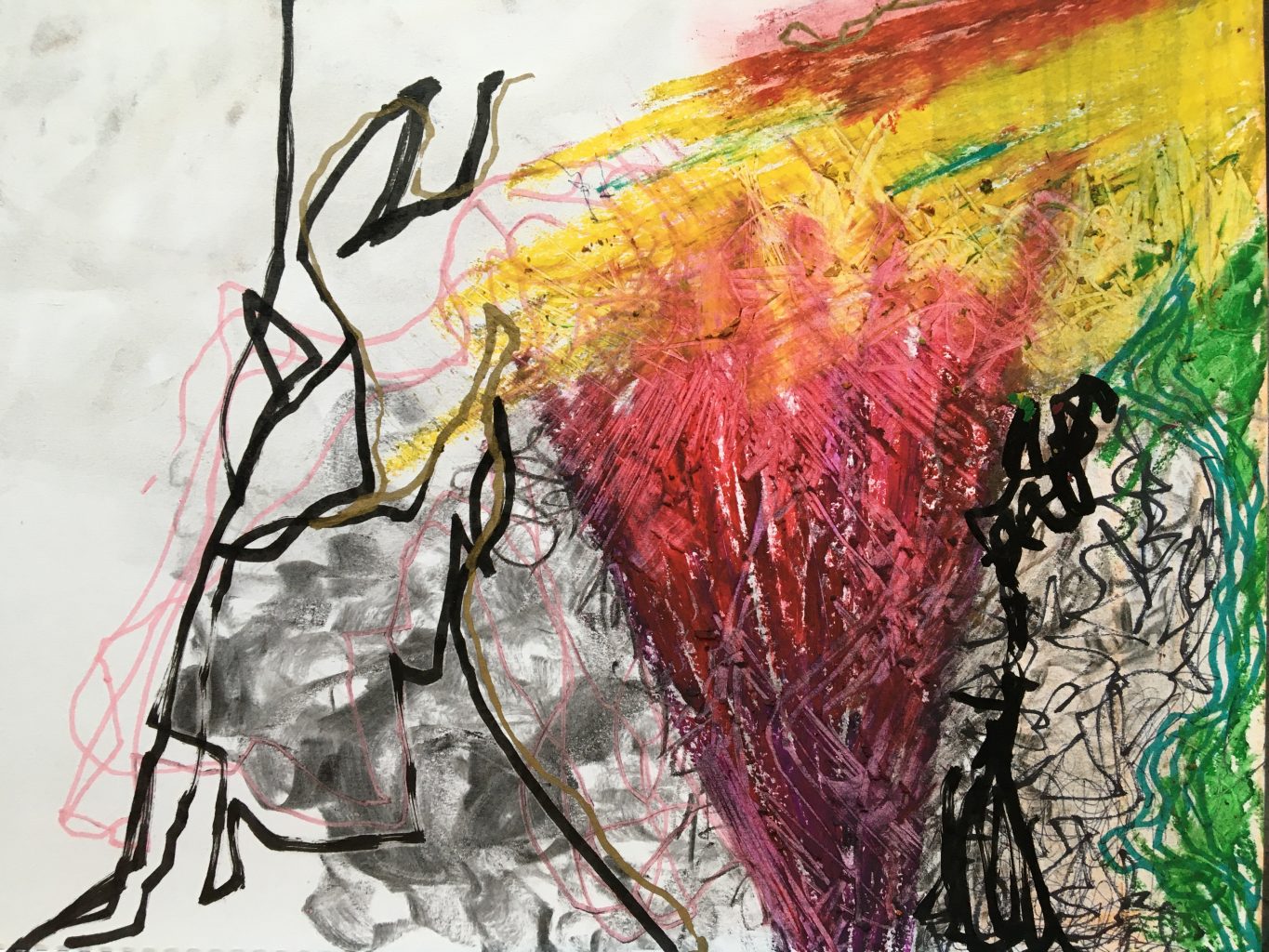 The Lockdown Projects are divided into two sections, with preparatory work carried out in the morning and the main task completed by the end of the afternoon. For the Space Invader project, morning tasks included drawing a floor plan, drawing your heart beat and drawing the sounds that can be heard from where they are sitting. The main task was to produce a small installation mapping their space and interpreting their environment, using simple materials and equipment such as pencils, marker pens, adhesive tape and string.
Inspiration is provided by studying the work of a long list of artists including Katie Holland Lewis, John Cage, Gabriel Orozco, Pierre Bismuth, who have all developed their own responses to mapping spaces.
As well as working towards the final outcome, students are asked to document their studio work development including ideas, plans, influences, processes and techniques.
The students' responses to the brief include models, painting, installation, video, drawing and sculpture. Here is a selection of their work.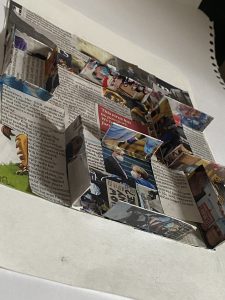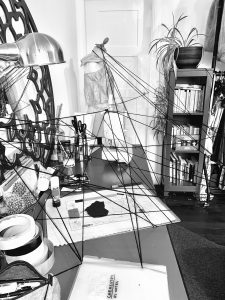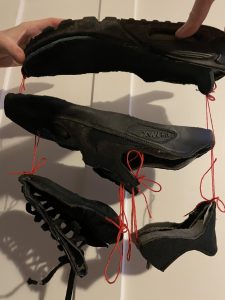 Images
Abstract Painting Map of Room, Isabella Abbott
Installation, Ava Silvey
Sounds of Bin Men, Bird Calls and Cars, Malaya Loney
Heat Map of my Room, Gabrielle Zemsky
Mapping Out Light POV My Chair, Sophia Kenna
Model of Map of Study, Katherine Tomiak
Everything I Touched in a Day of Quarantine Mapped, Maddie Halil
Caterpillar Map, Zoe Irons
Trainer Deconstructed, Jack Bell