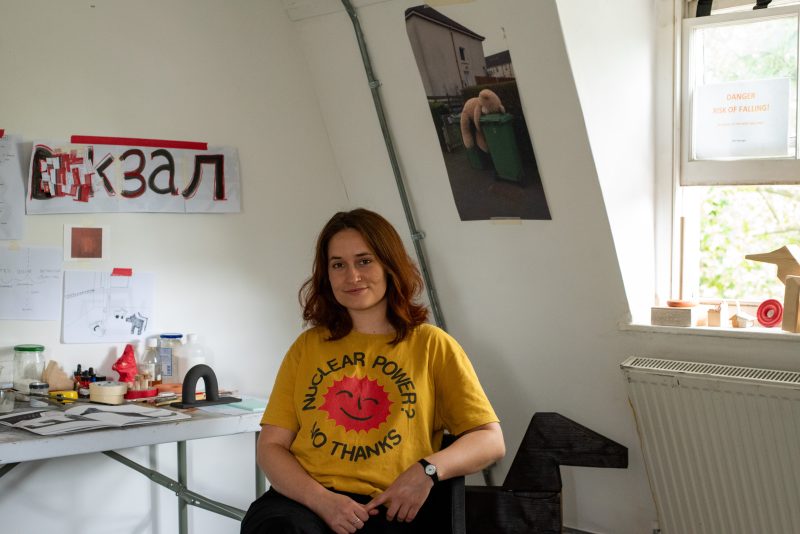 My work creates poetic gestures or actions through material that reference a truth in some way, and explores the built spaces which we inhabit. Current working ideas centre around finding connections between 'homelands' and 'elsewheres', and understanding our inheritance of place and culture.
I am thinking about water as a technology and harnessing its power to change material; as a vast force that both connects and separates people and places. Recent research has delved into the specific location surrounding the City and Guilds School of Art, known in a previous capacity as the Lambeth School of Art. I have been exploring the nearby beaches at Vauxhall to glean material and ideas; the motifs in my work this year, many of which have surfaced before, include searching for remnants of the past, understanding the interrelations of power and spatiality, and the companionship of animals. It is a process of dredging-up recollections that can be worked with materially in the workshops and I am thinking about the lifespan of wood and the memories it can hold.
I will be using this Fellowship, each week, to dedicate a day of making with particular focus on learning new woodworking skills, making use of the facilities and knowledge of the technical tutors at the Art School, to develop my practice and practical knowledge.
With many thanks to Ana Kazaroff and David McDiarmid, and everyone at City and Guilds School of Art.
Website: www.mezkerrjones.com