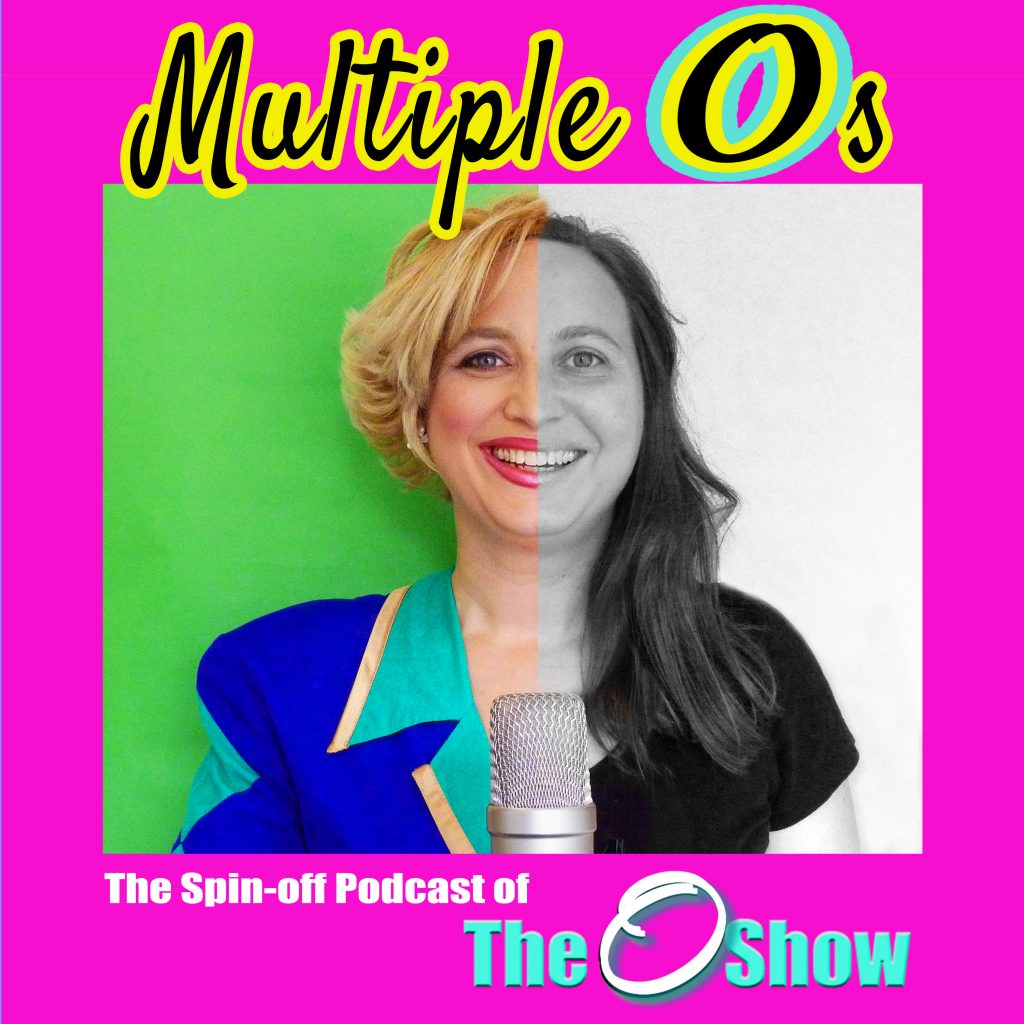 Art theorist and video and performance artist, Dr Oriana Fox, is an Art Histories Tutor on the MA in Art & Material Histories, as well as a range of other courses at the Art School. Oriana teaches art history from a particularly contemporary perspective and encourages students to think about artworks from the past as well as the present through the lens of the very latest theoretical, cultural and political ideas.
Dr Oriana Fox's new podcast 'Multiple Os' is a spin-off from her performance series 'The O Show', which is a recognisable yet innovative take on the talk show genre. Like 'The O Show', 'Multiple Os' features interviews with artists and other experts who have no difficulty 'spilling the beans' about their lives and opinions, especially when they defy norms and conventions. The topics explored include shyness, gender, sexuality, race, belonging and success, integrating therapeutic, artistic and political perspectives.
Episodes released to date include:
Nervous Laughter with Hamja Ahsan, artist and author of Shy Radicals
Art makes life more interesting than art with artist Joshua Sofaer
Do-It-Yourself Revolution with Charlotte Cooper, artist, psychotherapist and fat activist
50 Tinder Dates with Indrani Ashe, artist and unconventional woman
Type-casting yourself with artist Harold Offeh
Hyper-femme superhero alter ego with Lois Weaver, performance artist and professor
Interviewees on forthcoming episodes include:
Sociologist and coach Jo Van Every; Stand-up comic Jaye McBride; artist and diversity advocate Ope Lori; philosopher and author Nina Power; novelist and performance artist Season Butler; writer and cultural critic Juliet Jacques
Oriana's 'Multiple Os' podcast is widely available in the places you usually find your podcasts.