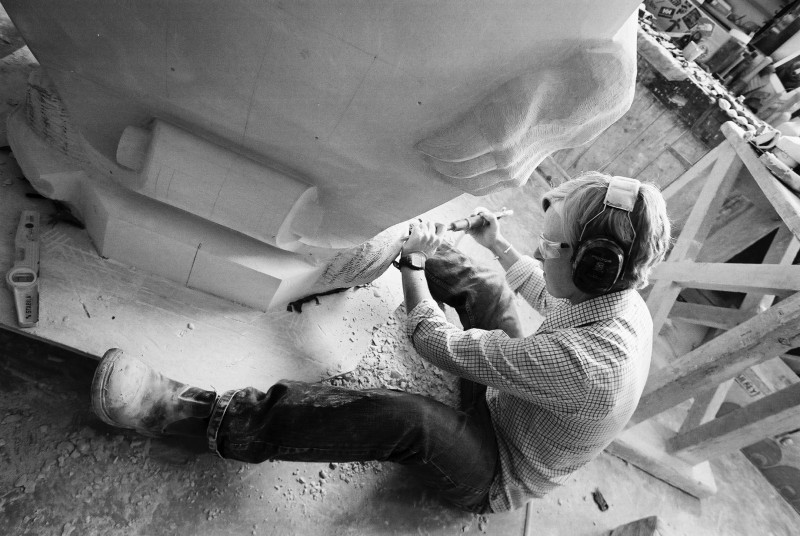 I come from a family of Master Craftsmen.
From the beginning I was encouraged to respect the nature and practical limitations of natural materials.
I was taught the necessity of process and creativity in completing that challenge, and the rational behind the use of discipline and the development of various formal tool skills to help achieve not only the true potential of the material, but your own.
When you choose to truly understand stone, as with wood, you make the commitment to study its uses and aesthetic styles historically associated with it. Through this you gain a design freedom that cultivates creativity through limitation. You learn to continually push your own professional practice through frustration. Learning through every new task how to solve a variety of problems and in doing so becoming a "better" designer and sculptor. It is I believe the first commitment you undertake when craft becomes your chosen career path and something that if you are lucky, gives you immense joy for the rest of your life.
I have been carving stone for well over twenty years, the highlight of which was completing two statues of Her Majesty the Queen and His Royal Highness the Duke of Edinburgh for the West front of Canterbury Cathedral. These were unveiled by the Royal couple in March 2015 and are the first sculptures to depict them as a pair.
Nina's work can be viewed on her website ninabilbey.com.