We are excited to announce that we are in the final stages of preparing a diverse and inspiring portfolio of summer courses to be held in July 2018!
Our 3 & 5-day summer courses are specifically designed for anyone who'd like to learn a new art or craft skill, or develop an existing one.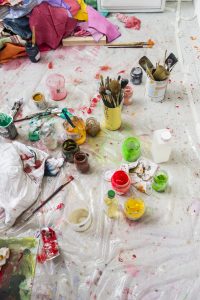 Our distinct collection of courses includes stone and wood carving, gilding, low relief modelling in clay, drawing and painting. And we'll also be offering courses on historic object conservation and the history of British architecture where we'll be visiting sites around London and getting a special guided tour at the National Gallery and V&A Museum.
Taught by our expert tutors from our degree and diploma courses, our summer school students will benefit from excellent, specialist tuition in small class sizes where the focus is on delivering an enjoyable and inspiring learning experience.
Our summer school will be open for bookings from February 2018 and you can find more information and register your interest here.