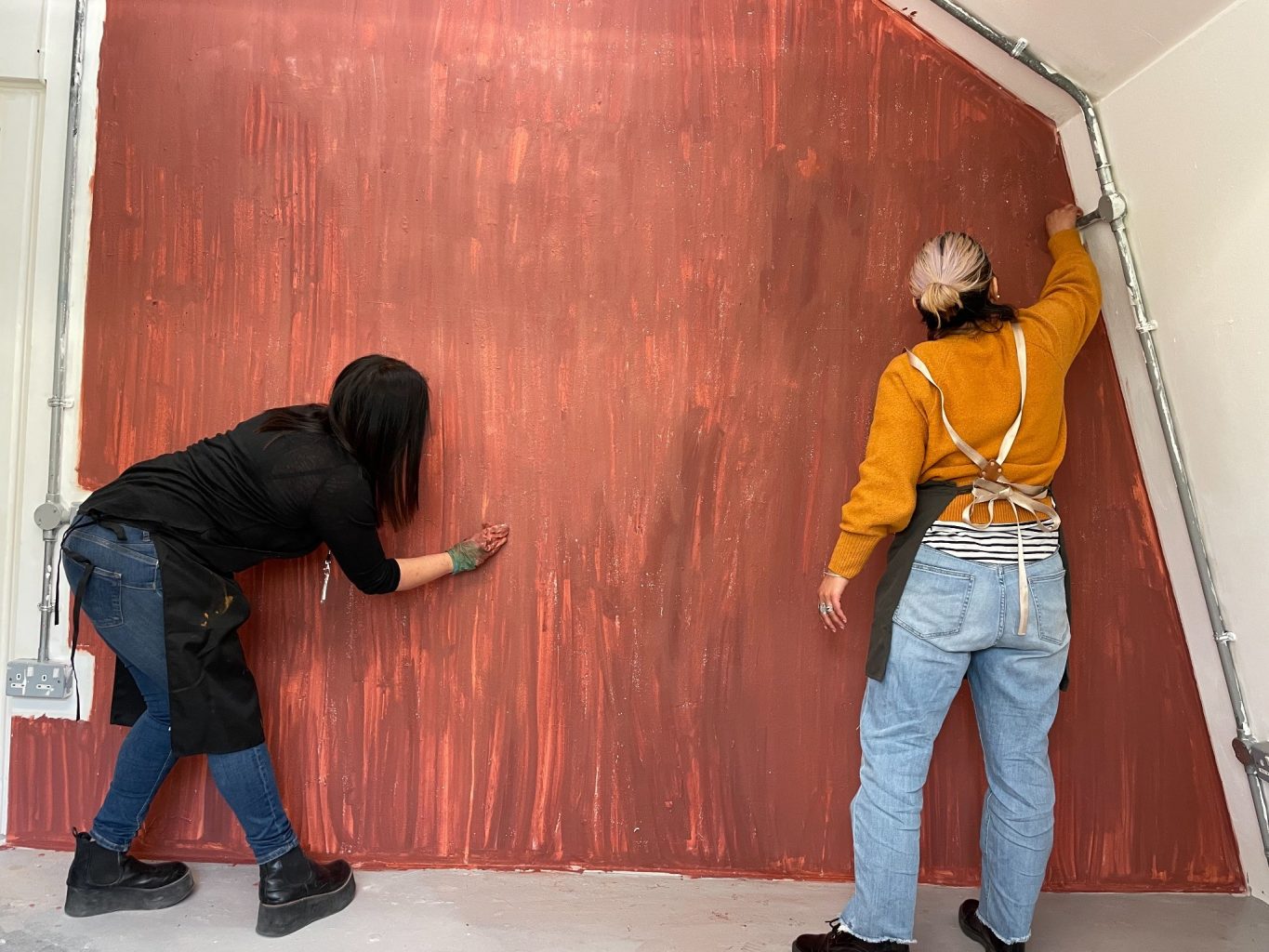 The Chair of Students is an elected role at the Art School, open to a graduating or continuing student. Working closely with Student Reps and Art School staff and Trustees, the holder of the role plays a key part in ensuring the Art School is the best it can be for all our students. Those elected to the post sit on the Board of Trustees and as artist residents are given a studio space and access to our specialist facilities.
Usually held for a term of one year, current incumbents, Ema Mano Epps and Jyoti Bharwani, were asked to extend their term to help the Art School effectively prioritise students' needs throughout the pandemic. As they approach the end of their tenure, we asked them to tell us about their experience and pass on advice to the next Chair of Students.
---
Q. You are both the Art School's current Co-Chairs of Students, Artist Residents and sit on the Board of Trustees; the primary elected spokespeople for our student body. What motivated you to stand for election to the role?
A. This art school is one of a kind! It has a charity status, unlike all other institutions it is small and caters for the individual, ensuring growth. We both quickly understood the gravitas of its sustainability was dependent on communication, connecting the students all the way through to the Trustees.
We shared an equally positive experience as students in the art school, both of us were keen to make sure we transpire this experience to others, and live a legacy that lasts for generations to come.
Q. The role is usually fulfilled by one person. Why did you decide to take on the role in a joint capacity?
A. Two heads are better than one when it comes to problem solving and multitasking. The role was very new at the Art School and still in process of defining this is why we made a decision to take on the role in a shared capacity. This decision also meant that in supporting the school community we could simultaneously support each-other and balance our art practices and families. We applied with a joint application, you can imagine how extremely glad we are …having just gone through 3 pandemic lockdowns!
Q. What are the main responsibilities of the role?
A. Feedback, communication and ideas between the Art School, trustees and students. We haven't counted the meetings we had to attend to make this a success:)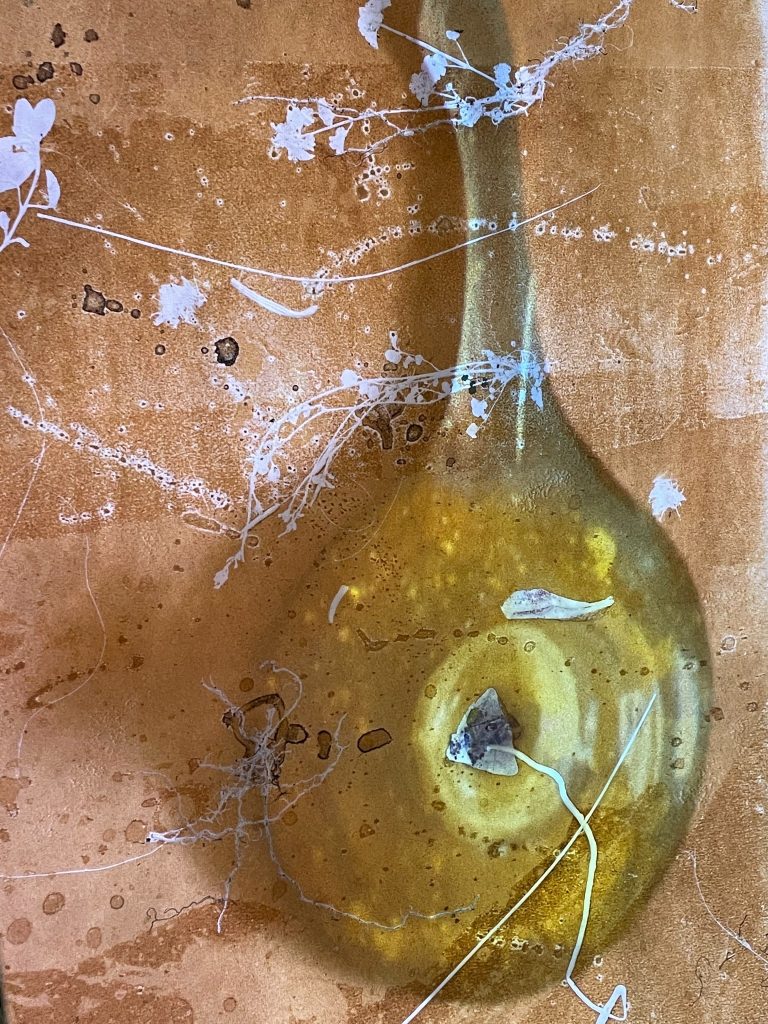 Q. You have held the position of Co-Chair of Students during the coronavirus pandemic – some may say one of the most challenging periods in living memory.  How has the pandemic, and the restrictions imposed to control the spread of the virus, affected your experience of the role?
A. Solitude and anxiety was the experience we all went through individually, being part of a community where you help also meant that you simultaneously are helped. We had to adjust to digital and organised catch ups, no casual bumping into. We made ourselves available  to each-other, to the staff and the Trustees. We made calls to check on peers, messaged, emailed, shared playlists, sincerity of hardship, wellbeing wobbles and meditative walks…
Q. In line with the Government's Covid-19 restrictions, the Art School's facilities were closed during the national Lockdowns. How did the Art School adapt course delivery to ensure students continued to receive a high-quality education?
A. The school was remarkable, it listened and in turn rallied around revising modules from each course that can be implemented online, sending and delivering parcels to students homes for hands on carving, conservation – practical workshops carried on. Lectures and tutorials carried on. There was a mammoth effort made by all involved, with no allowance for loss of quality of teaching and support.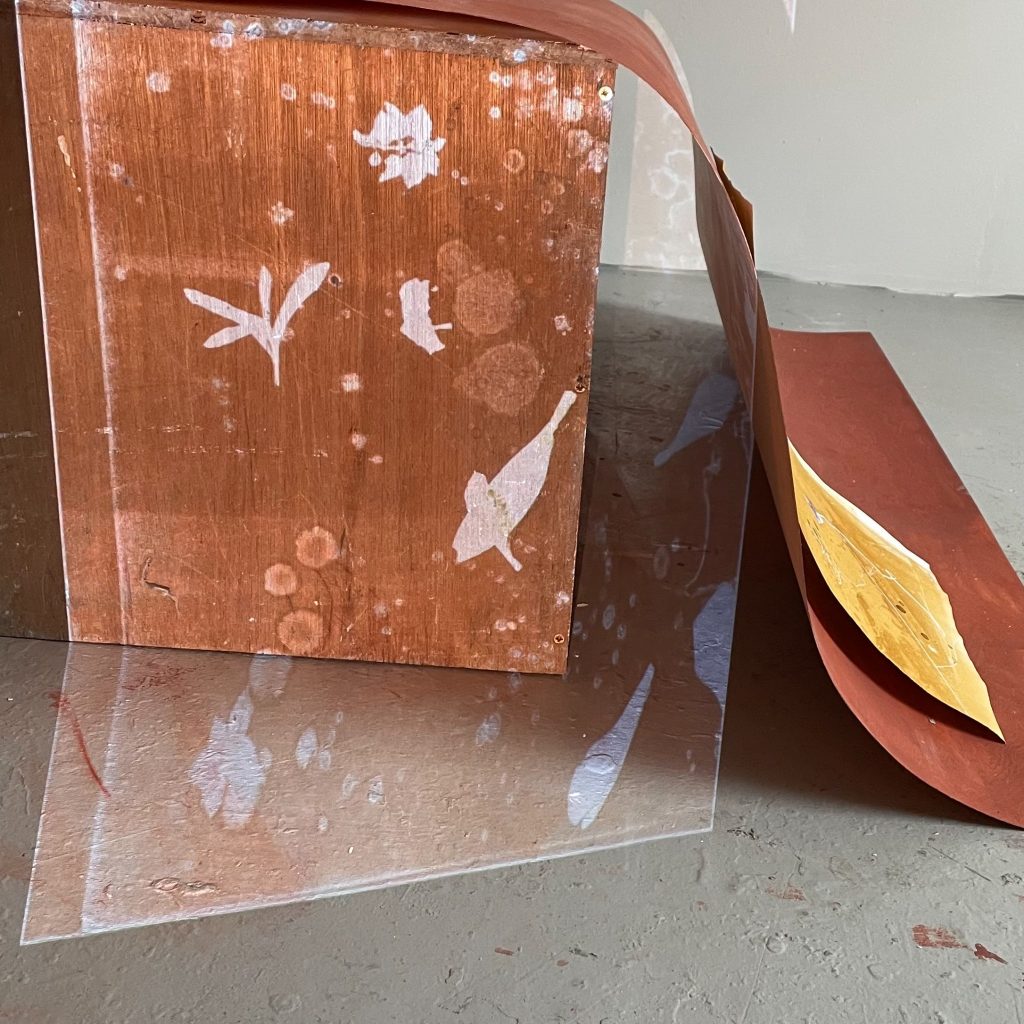 Q. When lockdown restrictions were eased, the Art School was committed to re-opening its studios and facilities to allow students to resume hands-on practice. What measures did teaching and facilities staff put in place to ensure the health and safety of students and staff? 
A. The Art School manifested their commitment to get the students on site before any other art institution, their actions acknowledged how tactile all courses and learning is. It was done so with maximum effort to introduce an efficient and well throughout health and safety contingency plan. They knew what it meant to get us back into the workshops and studios and did so without taking risks, before any other art school even discussed reopening. Masks, testing, one way routes, workshop time slots, limitation to numbers in a single space…we all had a quiz to pass and updates to keep up with. Clear and simple communication, open question and answer zoom sessions ensured there's no second guessing to minimise anxiety in the age of uncertainty.
Q. How did students react, was this a robust and proactive response to the pandemic?
A. Due to the transparency and openness of the process, everyone felt part of the decision making and was able to make a shift between taking it personally and as a collective experience. We were pleased to see students supporting each other through various zoom socials, with quiz nights, yoga and even studio visits from bedrooms! Students were mature and patient with the efforts due to the transparency and communication of the school. Questions and requests were addressed with care, precision and honesty.
Q. The pandemic has had an enormous impact on the mental health of students across the country. How did the Art School make efforts to prioritise student wellbeing?
A. The Art School Pastoral care provided one to one zoom sessions and an investment in a well researched 'Talk Campus' app meant all students could connect with peers and professionals. The goal achieved was to provide mental health support 24/7.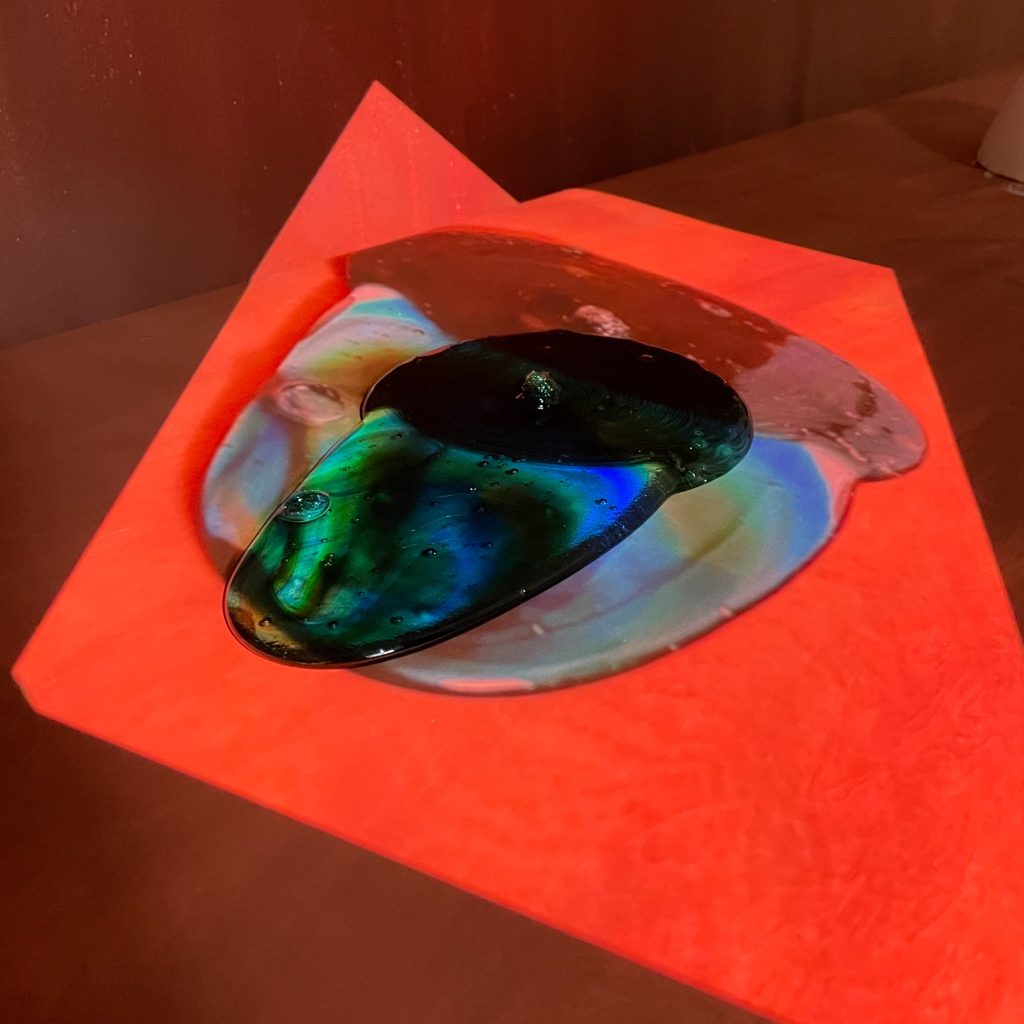 Q. In your opinion, what is the most significant change the Art School has made in response to student feedback whilst you've been in the role?
A. Wellbeing investment, forming of diversity and equality group, revising curriculum – and proactive changes to the west centric art history. Extended summer term for practical studio use with technical support availability throughout, across workshops. Physical exhibitions instead of digital online presence alone. The Art School also made showcases for each graduating year.
Q. Which of your achievements as Co-Chair of Students are you most proud of and why?
A. We feel humbled for being able to be part of the Art School beyond our MA graduations. To have been there for students, staff and each other at such an incredibly vulnerable and monumental time of change has enriched us in every way. We can't wholly express how impressive the students, Principal, Heads of Department and trustees have been in working together and supporting each other throughout the hardships.
Q. What are the two most important skills you've developed through doing this role?
A. Being objective whilst empathetic. There's so many different perspectives to problem solving, and it comes down to compromise and understanding from all parties.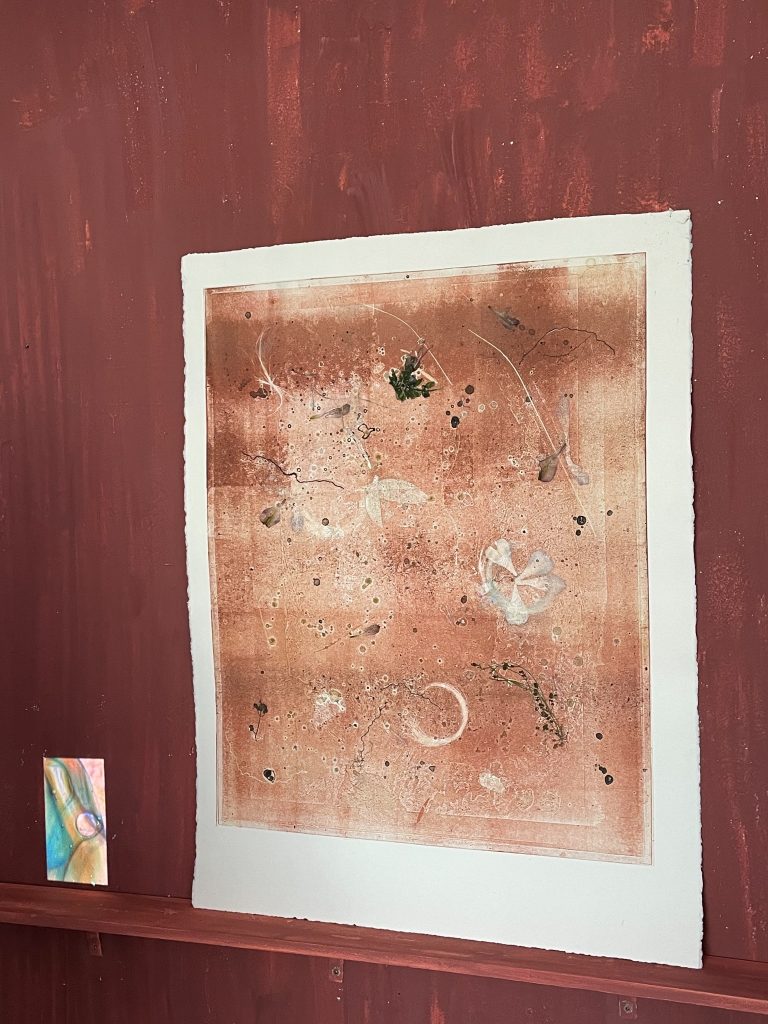 Q. Tell us about the work you've made in your Art School studio during the residency. Which of the Art School's specialist facilities have had most impact on your work?
A. During our residency we have gone between home-makeshift studios and the Art School. We have engaged in a series of works which encompass the sincerity of the times and experiences we've lived through and continue to do so. For both of us the process of making in the print room, glass, foundry and wood workshops merged with the homecooked pigment recipes, foraged and recycled materials.
We both have sculptural practices informed by materiality and the resonance of each has led to an ongoing collaboration with each-other. Exploring the fluidity between nature, human and the universe means Jyoti's 'Cosmos in my luggage' has merged with Ema's 'We are the Universe'.
Q. What piece of advice would you like to pass on to the future Chairs of Students?
A. You are part of a team, so don't feel like you need to be in full control. Circumstances and opinions can vary and change as we navigate through the current climate, don't forget you are not super-human.
Q. What are your future plans when your term as Co-Chair of Students has ended?
A. We will be continuing to  develop as a collaborative Artist duo, alongside our individual practices. Sharing the role has redefined new pathways to explore. Sequences of this new body of work 'Honouring Sensibilities', 2021 is featured in the images, others will be featured at the Art School in October. Stay tuned to find out about upcoming residencies and exhibitions!
'Honouring Sensibilities', 2021 – Variety of environment and scale allows us to witness the commonality of human experience and observe its resonance in the process of material behaviour.
You can see more of Ema and Jyoti's work in the online 2020 MA Fine Art Graduate Showcase.