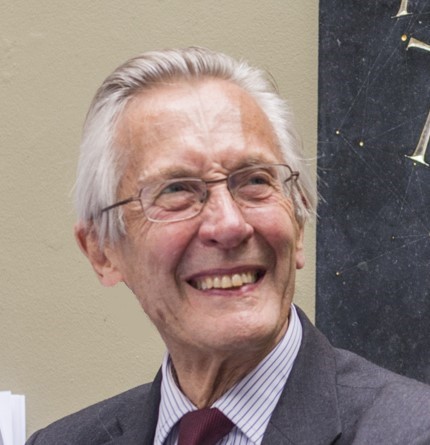 Robin Holland-Martin was awarded the title of Honorary Fellow of City & Guilds of London Art School in 2022, in recognition of his exceptional work for the Art School over 18 years, as well as his considerable contribution to wider society and culture through his work supporting numerous other institutions since the 1960's.
Robin was the Chair of the Art School's Board of Trustees for 16 years, during which time, along with others, he helped steward the Art School through many important challenges and developments including aligning the Art School's structure with changing regulations and an ambitious programme of renovations and enhancements of the Art School's studios and facilities, known as the 'Masterplan'.  The work carried out during the Masterplan has transformed the student experience at the Art School and allowed the development and extension of the range of specialist programmes provided here.
In addition to his significant role at the Art School, Robin was on the Advisory Board for the Victoria & Albert Museum for 11 years and then, having helped to press for the changes, the Museum was converted to a Trustee status and he joined the first Board of Trustees as Deputy Chairman between 1983 and 1985.  He was also on the Visiting Committee for the Royal College of Art for 11 years and was a non-executive director of the Fine Art Society for 23 years.
Alongside the considerable support he has given to the Arts and medical charities, Robin managed a career in corporate finance and investment, after which he joined, in 1999, the Court of the Fishmongers' Company (Prime Warden in 2010/11), where he continues, taking a particular interest in their involvement in the Arts.