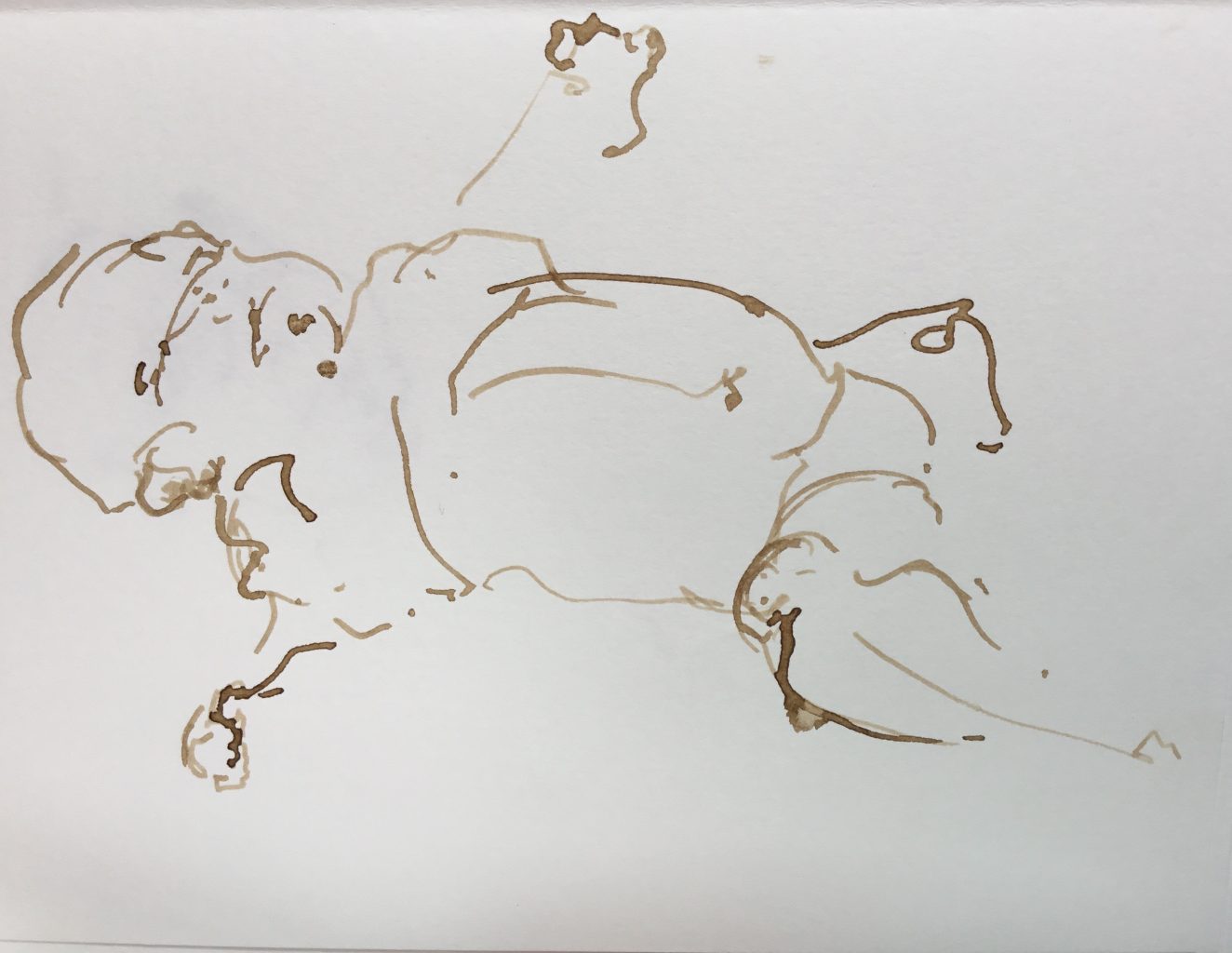 Roger de Grey A5 Drawing Prize 2020 winning entry by Lily Marsh (GradDip Arts: Historic Carving 2020),  No.3.
At the Art School, we see drawing as a fundamental skill on all our courses. Under the direction of Diane Magee, the Drawing Studio is at the centre of the Art School's activities, with the main focus on the role that observational drawing plays in stimulating and facilitating the development of artists and crafts specialists. As well as teaching students at the Art School, Diane leads the Summer School course Observational Drawing: Focus on the Figure.
The Roger de Grey A5 Drawing Prize is an annual competition open to students studying on all courses across the Art School, and is one of over 40 prizes and awards available to our students.
The competition offers students the freedom to explore their creativity through any subject, approach, or drawing medium, with one challenging requirement; their drawings or prints must be on A5 sized paper. Each entrant can submit up to 3 drawings or prints and the winning drawing is selected by a panel of tutors representing Fine Art, Carving, Conservation, Foundation, Printmaking and Drawing.
Entries for the 2021 prize are available to view by clicking the left image below. The winner will be announced soon.