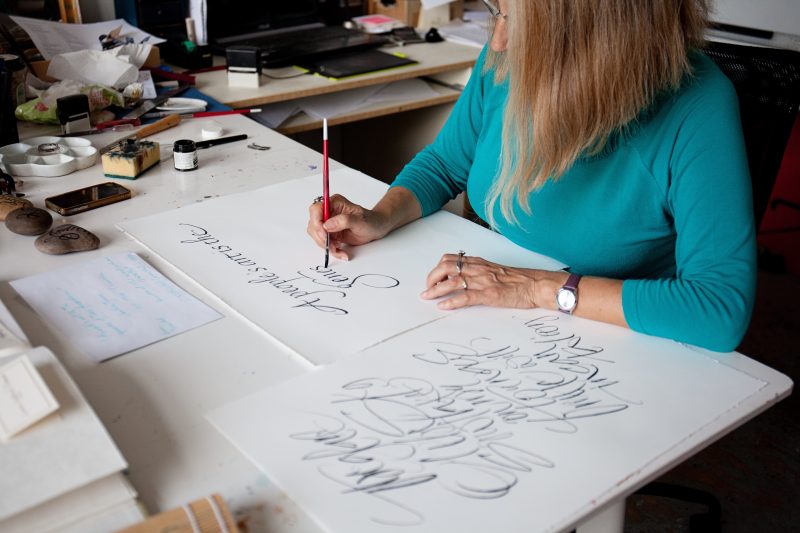 I was born in Italy where I studied Fine Art and worked as a textile artist.
I discovered my love for beautiful writing in the UK where I trained as a lettering artist at the City & Guilds of London Art School in 1994/95 where I graduated with Distinction in Lettering.
My work includes a wide range of calligraphy and lettering projects, from letter design and engraved or brush-written inscriptions to calligraphy for certificates and wedding stationery. My main interest is to explore the expressive potential of the written word through various media, including wood, stone, glass and collage.
I alternate working on commissions to creating experimental pieces for exhibitions and sale. I teach private lessons from my studio and workshops.
I was the Founder Chair of the South London Lettering Association.  I'm a Full Member of Letter Exchange and a Fellow of The Calligraphy & Lettering Arts Society. www.calligraphy-london.co.uk