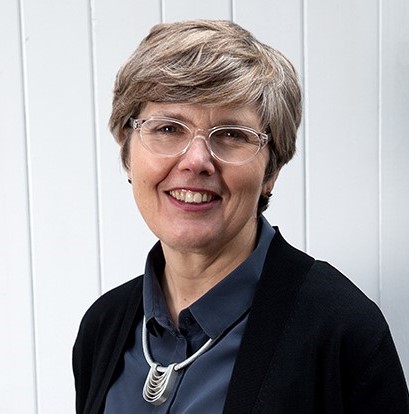 In 2018, Rosy Greenlees OBE, was awarded the title of Art School Honorary Fellow for her tireless work championing craft and making throughout society and in education.
Rosy was Executive Director of the Crafts Council from 2006-2022. A national organisation promoting the value of craft and making to society, the Crafts Council has supported thousands of makers through its resources and support programmes; brings high quality craft to the public through its exhibitions, Collection and events; and campaigns for re-instating craft education in schools.
Rosy spent her early career as a curator in regional galleries and on major public art projects before taking up senior management roles as Head of Visual Arts and Media and Deputy Chief Executive at Eastern Arts Board; Cultural Strategy Manager responsible for the Mayor of London's first culture strategy; and founder Director of the London Centre for Arts and Cultural Enterprise, a HEI partnership, now known as the Culture Capital Exchange (TCCE).
She has also served on various advisory bodies including the Bristol and Bath Design Research Project, the Creative Industries Council and was President of the World Crafts Council (WCC), a non-profit, non-governmental organization promoting and supporting makers and artisans. Rosy is currently a board member of Creative and Cultural Skills and the National Centre for Academic and Cultural Exchange led by TCCE.