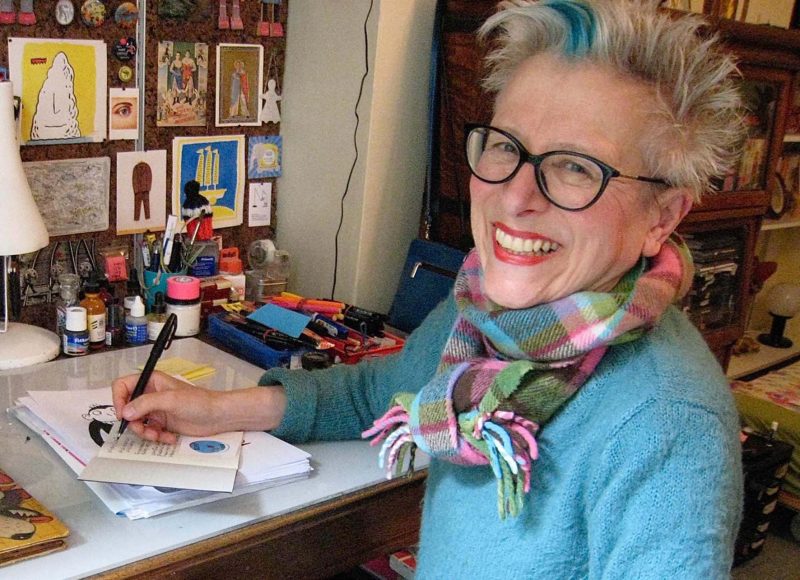 Sally Kindberg is an author, illustrator, and comic strip maker. She was born in Devon – almost in the sea – and grew up in Nottingham.  She came to London to make her fortune after completing a BA in Graphic Design, has written and illustrated over thirty children's non-fiction books, illustrated many more, and is a City of London Guide, which came in useful when researching and writing a book about London.
Sally illustrated regularly for the Guardian and Independent newspapers, eventually writing a travel column and features for them. One of her many travel assignments included going to Elf School in Reykjavik.  Her comic strip commissions include a CBBC series and books for Bloomsbury Children's Books, including one about Space.
Sally has run many workshops for children, families and adults in places as diverse as the Outer Hebrides, China and Swedenborg House in London. Workshop participants have included migrant workers' children in Beijing, dancers in Shetland and psychotherapists in London. Sally collects robots amongst other things, and is the Curator of a Museum of Dust.
The Hand Book (of hopes and dreams) will be published by Design For Today in 2019.  Sally is currently working on Unfinished Business, an unreliable memoir in comic strip form.