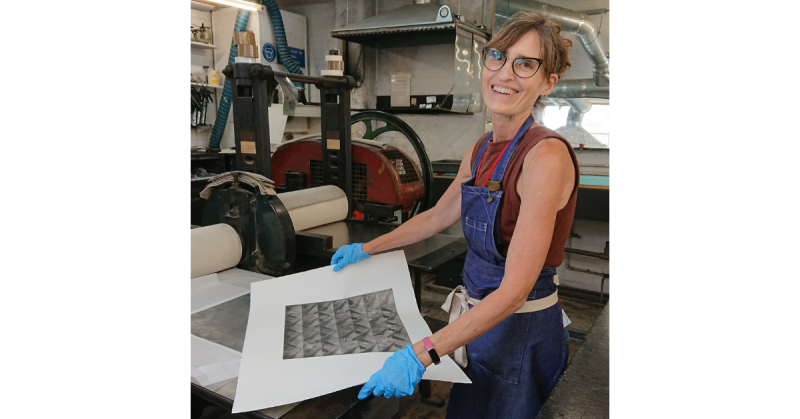 Working in print and paint, I use the palimpsest and the inevitable variation within manual repetition to explore the themes of transience, time and memory. Although the specific materials and processes I employ vary between printmaking and painting, I create both types of work over an extended period of time using repeated processes which fall into two opposing categories – constructive and destructive. These categories can be seen as symbolic of the tension between the man-made and the natural, the conscious and unconscious, the structured and unpredictable.
In my painting, multiple layers of paint, paper and pastes are applied and then partially removed or obscured; the final painting emerges slowly and meditatively, the result of many small decisions and the process itself. In printmaking I am currently focusing on etching and build the plate by creating and then obliterating images.
My work is characterized by openness and possibility. I work intuitively and freely, embracing an unknown outcome. There is always the potential that a work might undergo further transformation in the future. The way a work is displayed is not fixed either; this is true of the orientation of the work and the specific arrangement of works within a series.
Openness extends to the viewer too. The palimpsestic layers I create, although thematically linked to time and memory, work visually to create uncertainty and invite an open reading.