'The tutor has fantastic technical knowledge, his hands-on skills married with his stories, experiences and captivating teaching style made for a fantastic experience.' Billy
Level: Beginners
Tutor: Ghislain Puget
SHORT COURSE OVERVIEW
Take copies of medieval ornamental and figure reliefs from our unique collection of historic plaster casts from the V&A as inspiration to learn the traditional skills and techniques of historic low relief stone carving. We will introduce you to the fundamentals:  which tools you need and how to use them, techniques for cutting stone and applying texture, and historical background on decorative styles.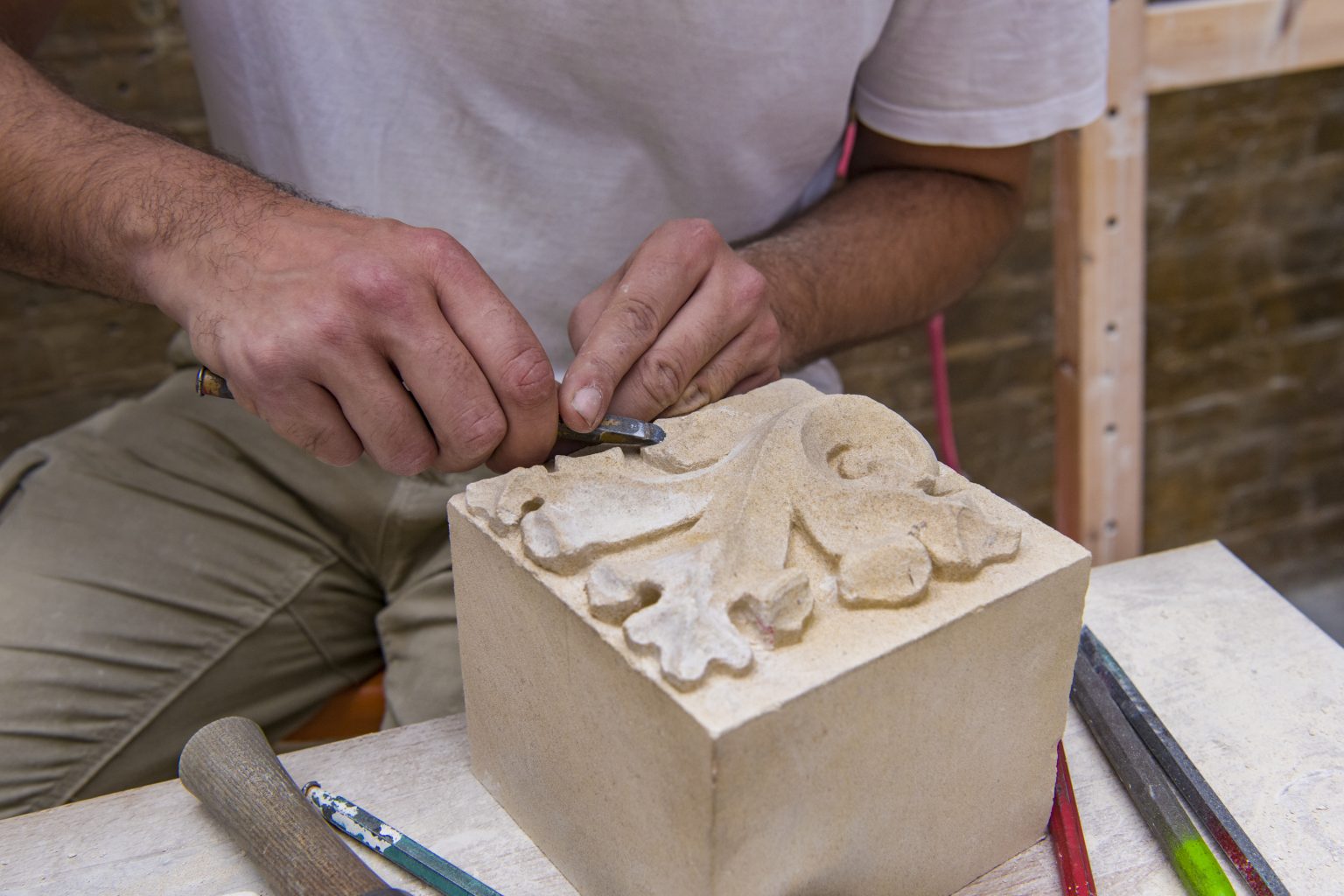 COURSE DESCRIPTION
There is something very special about learning a traditional skill like stone carving in an environment which is so dedicated to the continuation and advancement of the craft. City & Guilds of London Art School has an unbroken tradition of teaching sculpture, stone carving and woodcarving since 1879, and today, our stone carving graduates continue to work on the world's great cathedrals, buildings and monuments.
This one week course gives you a unique opportunity to try out these skills for yourself, in excellent facilities and guided by our inspirational teacher. Low relief stone carving provides the perfect platform for the beginner, and working with hammers and chisels you'll come out with a small carved stone panel that you can be proud of.
Using the medieval ornamental and figure reliefs as source material, you will be guided through the process of transferring your chosen image from the manuscript onto stone, once this is completed we will teach you the techniques of cutting stone and adding colour and texture by breaking or scraping the surface. In the process, you will learn what tools you need and how to use and maintain them, as well as some historical background on decorative styles.
Join us and become a part of the great tradition of British stone carving!
What's included: all teaching, and your tools and materials for the stone carving.
What isn't included: your meals, and bring a steel tape measure if you have one, a notebook, pencil and rubber. Please wear old clothes you don't mind spoiling, or bring a pair of decorator's overalls, and wear steel cap boots.
Places on Summer School are sold through the Eventbrite website.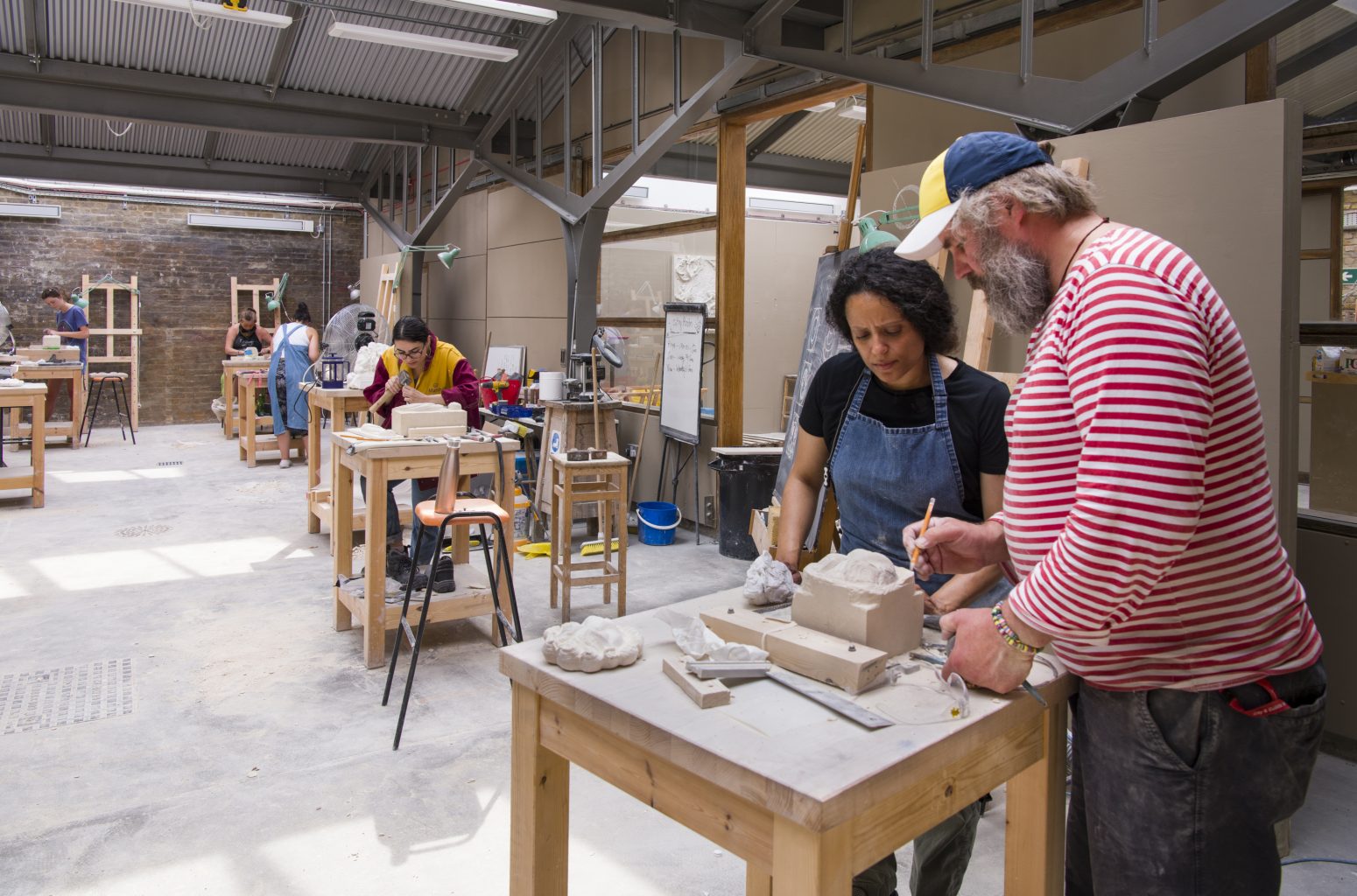 'A practical, inspiring and enjoyable introduction to stone carving which is what I hoped for and expected. I feel confident that I could do my own carving projects now.' Thomas
'It was a terrific introduction course! The tutor was superb, giving bespoke suggestions and techniques which were so helpful.'  Jeff
'This was an excellent introduction to Stone caving, or in my case a refresher, and an opportunity to improve one's technique.' Mike
'Great course for covering a wide range of techniques over a short period of time. Super teacher and relaxed atmosphere.'  Josie
Find out about our BA (Hons) Carving and PgDip/MA Carving.