It's the last two weeks of term at the Art School and this is the final instalment for a while, of our student woodcarver's diary, as we report on the progress of Woodcarving & Gilding student, Paul Flanagan @paulflanaganartist.
You can read our earlier posts on the Historic Carving Blog.
Weeks 10 & 11
The Modelling and Casting Unit with tutor Kim Amis continues as the students work on their bas relief models. Paul adds the finishing touches to his model. The next steps are allowing the clay relief carving to dry and then fire it in the kiln.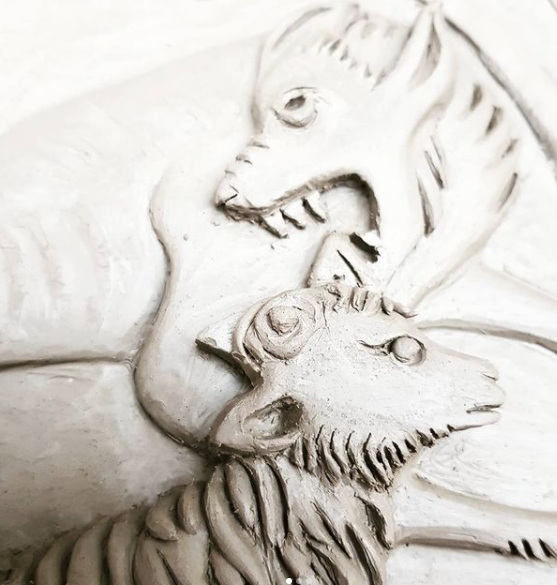 The second half of the week sees the students revisit their gothic leaf carving with tutor Tom Ball on the Woodcarving Unit of the course. The students started carving a gothic leaf motif earlier in the term and then moved on to an introduction to lettering. So it's been a few weeks since they worked on these pieces.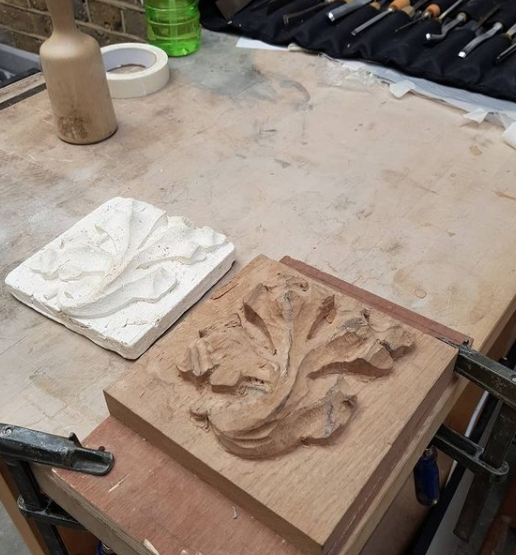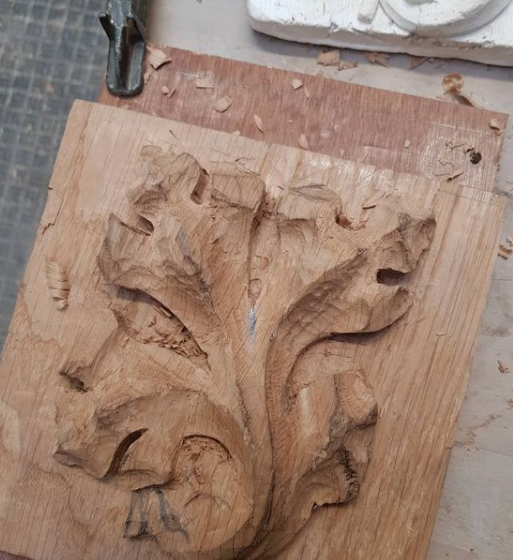 In his Instagram post, Paul says, "Working on the bottom round 'bulb' part. There is actually quite a lot of detail, it's just hard to see as it's so shallow. Still a lot of cleaning up to do but I'm not far off."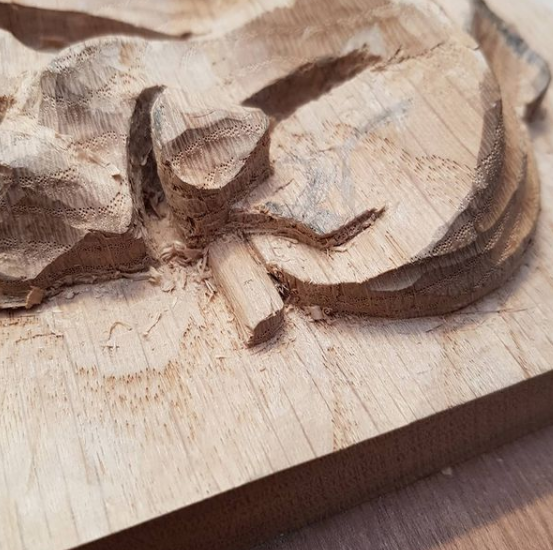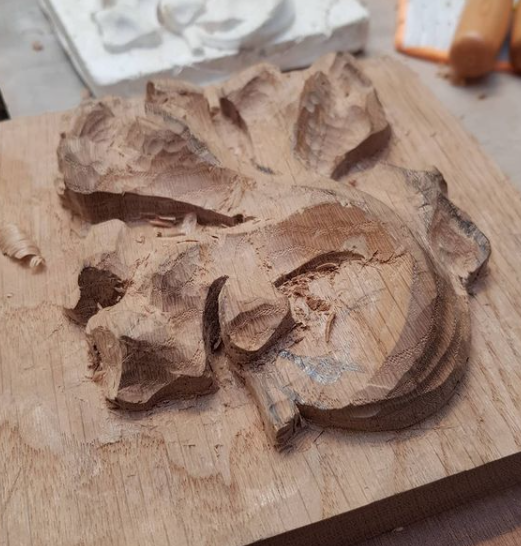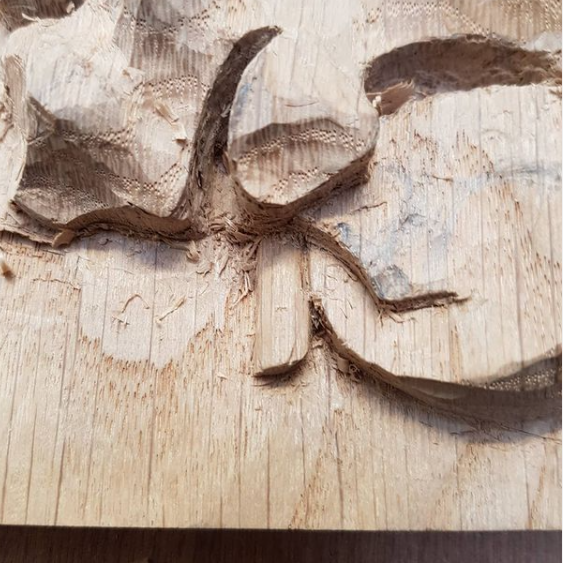 As well as working on their carving projects, the students have their end of term review with their tutors to evaluate their progress during the first term on the course, and set development targets. Paul's chuffed that he got a mince pie during his review – let's hope this is a good sign!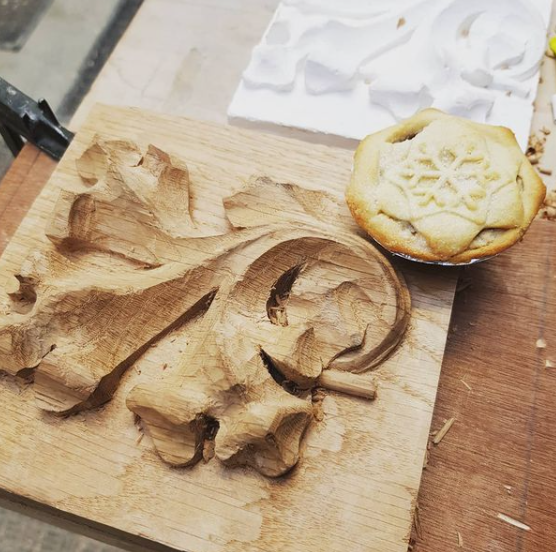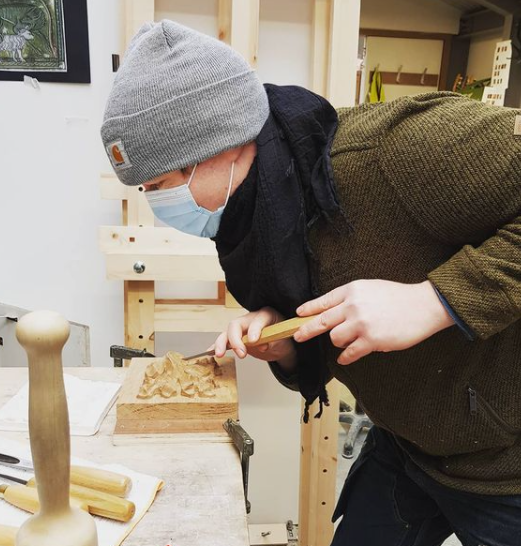 As the Autumn Term closes on the first year of the BA (Hons) Historic Carving: Woodcarving & Gilding, it's incredible to see the skills the students have already developed in this short time. The breadth of knowledge and techniques they've been introduced to is just the start of their journey to become highly-skilled carvers.
We hope everyone in the Historic Carving Department enjoys their well-earned break and look forward to seeing what challenges lay ahead for the student carvers in 2021.
Photos courtesy of Paul Flanagan.