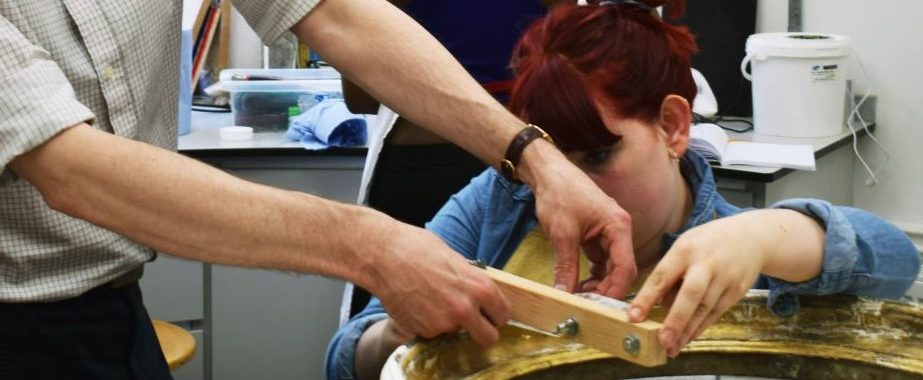 During autumn 2019 we will be revalidating our Conservation programme with Ravensbourne University London and it is therefore offered as 'subject to validation'.
For quality assurance and enhancement purposes, our courses go through a regular rigorous review and approval process, known as re-validation and validation. Any course listed as 'subject to validation' is in the final process of approval.
While we do not foresee any problems in the validation process, which is planned for completion by December 2019, it is not guaranteed, and should the course be significantly amended, or not validated, any applicants at that stage will be contacted directly by the Art School and assistance will be provided to find a suitable alternative.