At the end of his second year on our BA Conservation: Stone, Wood & Decorative Surfaces course, Joshua Horsfall spent the summer working on a variety of conservation projects around the country with conservation companies Rupert Harris Conservation, Skillingtons Conservation Workshops and Sally Strachey Historic Conservation.
In his own words, Joshua details the work he has been involved with: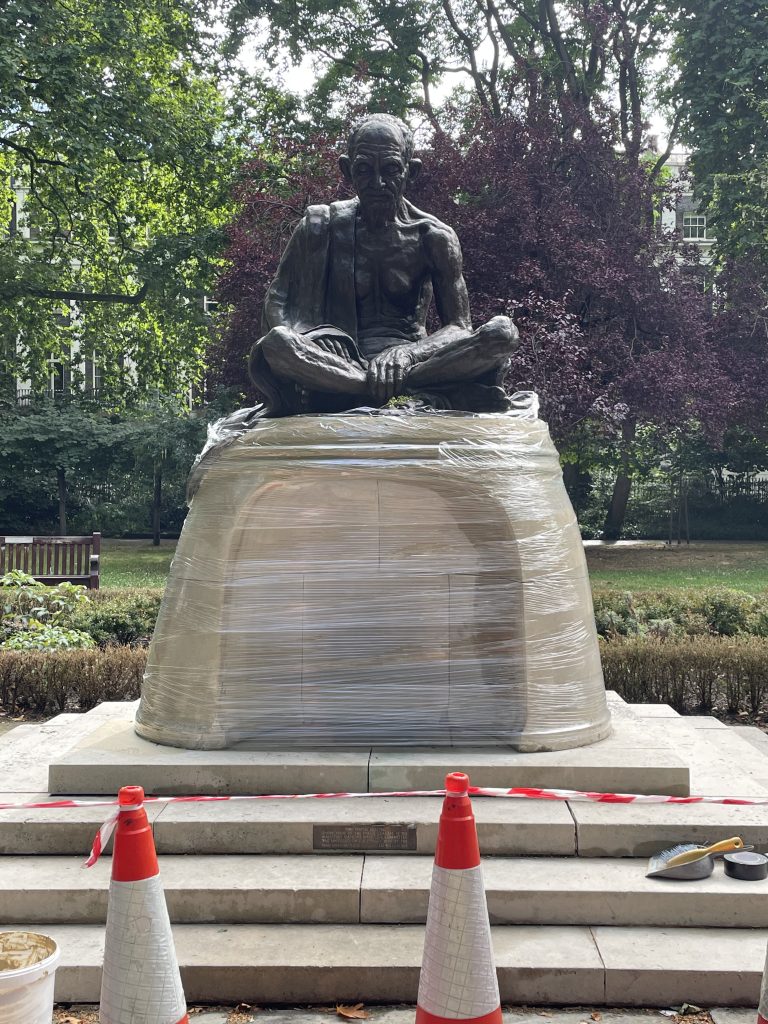 Ghandi statue in Tavistock Square. Stone cleaning and relaxing of the Bronze
Since finishing my second year I have worked on numerous projects with a few different companies in the conservation world. I started in June working on the statues in Russell Square, Lincoln's Inn Square, Tavistock Square and Bloomsbury Square, all in London.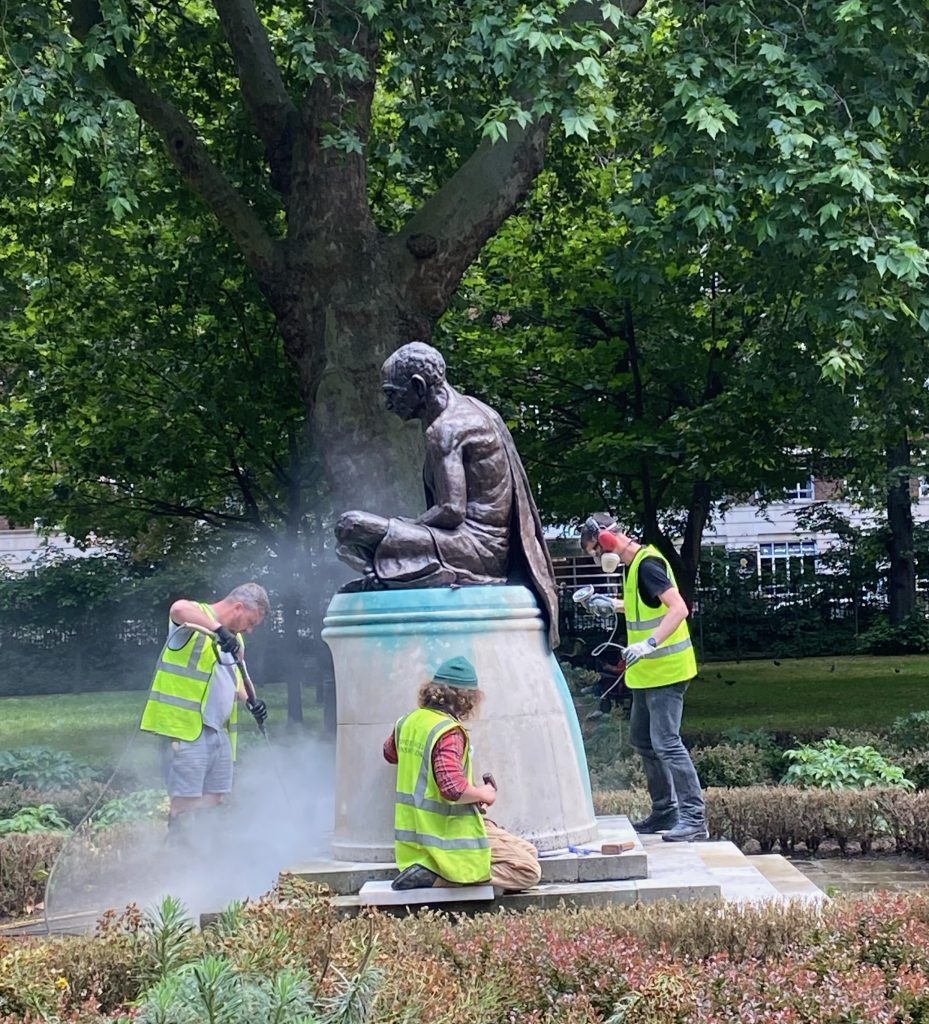 Cleaning the stone on the Ghandi statue in Tavistock Square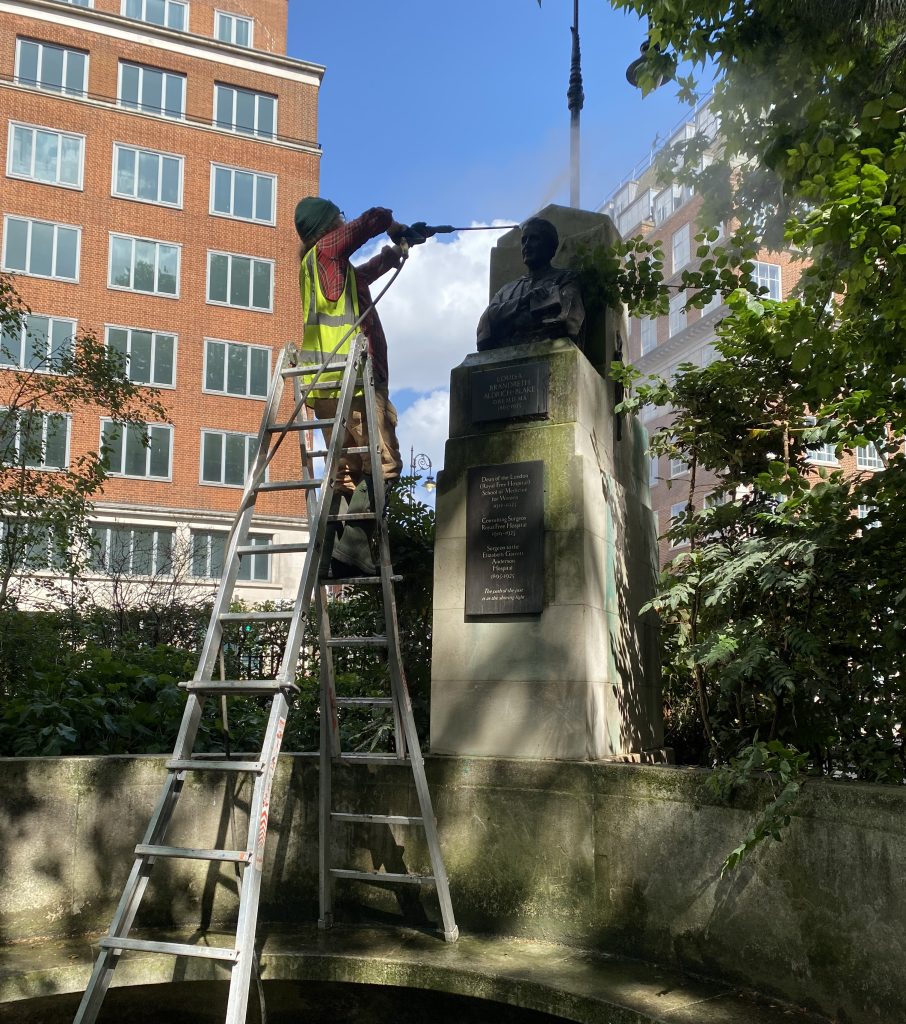 Tavistock Square, statue of Dame Louise Brandreth Aldrich-Blake (1865–1925), a pioneering woman physician and surgeon in nearby hospitals, whose bust looks both into and out of the Square
This was with Rupert Harris Conservation and involved some introductions into the work they do on Bronze sculptures combined with the varied challenges of poulticing and mortar work on the different stone surrounds. I also worked with Rupert Harris on various projects a few months later in the summer, in St. Pancras Gardens, as well as little maintenance jobs all over the city.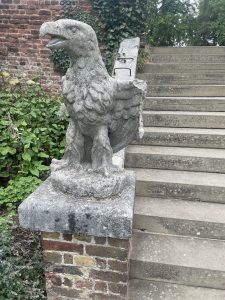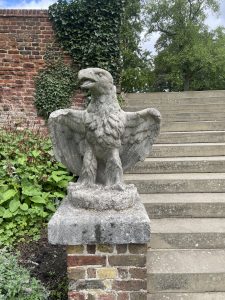 Waterlow Park, North West London. Reinstating the wings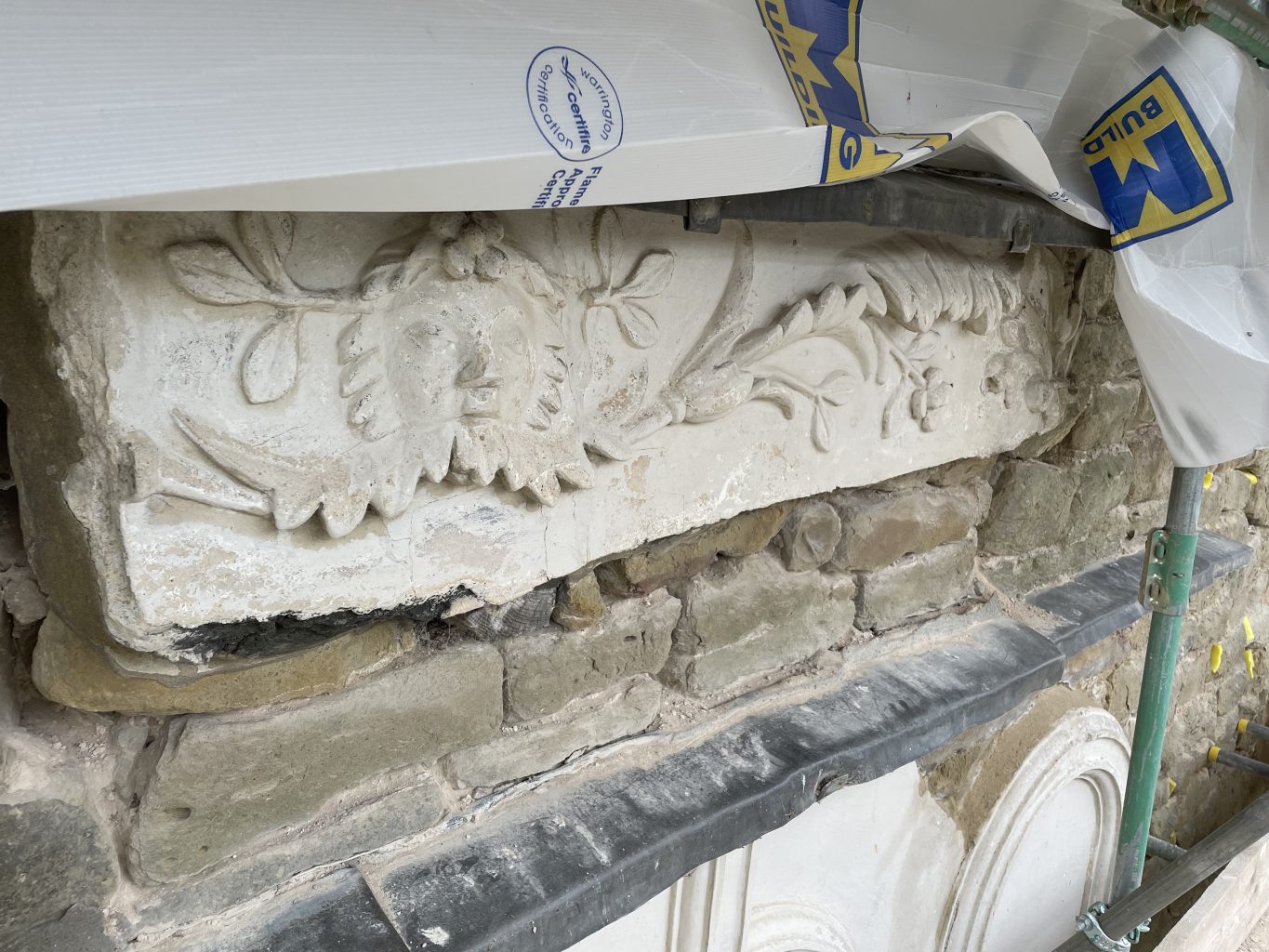 Hardwick Hall, Derbyshire, 16th century decorative plaster
I also spent some time back with my previous employer Skillington Workshop at Hardwick Old Hall in Derbyshire, conserving surviving Elizabethan plaster work which included some fine examples of the period style still intact after all these years. I have done little pieces there over the years but it was great to be a part of the large works which included lots of disciplines and trades working on site to preserve this building.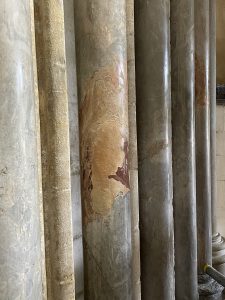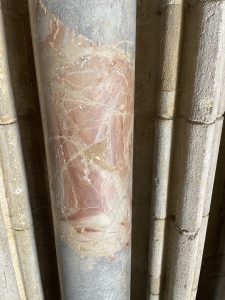 Ely Cathedral, Cambridgeshire, repairs and cleaning to the front porch column
Ely Cathedral chapel floor repairs
After that I spent over a month working on the front porch of Ely Cathedral in Suffolk, focusing on the Purbeck Marble columns which were in need of some repairs and cleaning, as well as some restoration to the decorative floor in the chapel. I also managed to complete works at Newcastle Cathedral that I had been a part of before my time at the Art School, this was nicely rounded off with a visit from Prince Edward, the cousin of Queen Elizabeth II.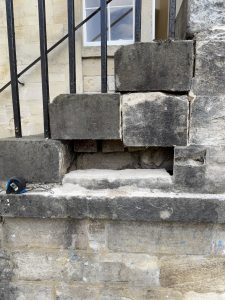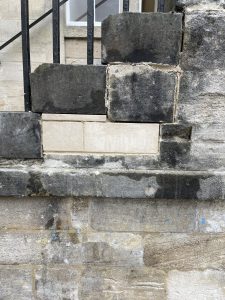 Chopping out and replacing failed Bath Stone at Drews Park in Wiltshire
At the end of my summer break I had a great time working with some of the team from Sally Strachey Historic Conservation at Drews Park in Wiltshire, fitting stones and mortar repairs around the once mental hospital and now large picturesque residential park.