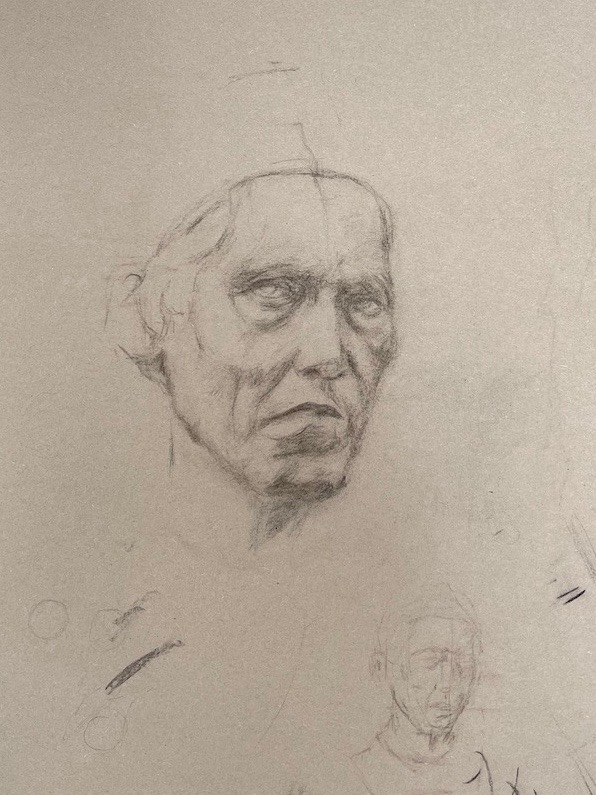 Congratulations to Robert Postle (BA (Hons) Carving: Architectural Stone, Yr1) for winning the 2022 Surveyors' Club Drawing Prize, for his drawing, 'Bust of Man'!
One of the range of drawing prizes available to students at the Art School, the Surveyors' Club Drawing Prize is open to students on our Carving degree programmes.
To enter the prize, students may submit up to three drawings that investigate an example of historic ornament or sculpture. The work can be made following different drawing approaches such as sketches, elevations, plans or more sustained drawings.
These approaches are taught in the Drawing Studio at the Art School, along with observational drawing skills, and are essential drawing techniques used by professional carvers.
Click on the image below to view the 2021 and 2022 prize entries.