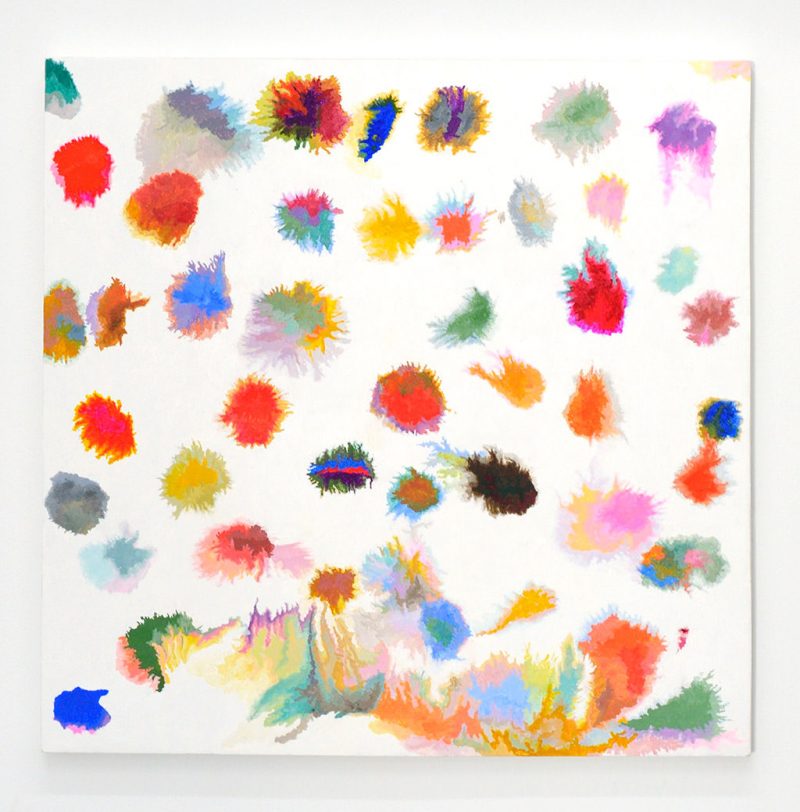 Takumi Kato works as a painter. Takumi has been exploring the possibility of painting from materials, based on the technique of Cennino Cennini, an Italian artist working in 14th-15th century Italy. Through his material research, he salvages the history of materials and the essence of them. In his recent works, he observes his own painting strokes in self-made watercolour, and replaces them on other gypsum supports by fine brush of egg and casein tempera. He changes his scale of observation and his final images depending on the difference of materials. In his practice, he aims to rewind the painting history and re-connect to the contemporary situation from a materialistic perspective.
Takumi Kato lives and works in Gifu city in Japan. He has been a lecturer at Nagoya Zokei University since 2018. His major solo exhibitions include ARRAY (The Three Konohana, Osaka, 2016), ~ | wave dash (Awai Art Center, Matsumoto, 2015), and Seen from a Vehicle (Kultuurikauppila, Ii, 2015). His works have been part of several exhibitions, including New Mutation (Kyoto Art Center, Kyoto, 2018), Transfer Guide (The Three Konohana, Osaka, 2017), and World Event Young Artists 2012 (Nottingham Trent University, Nottingham, 2012). He curated Reminder for Making Methods (Nara Prefectural Art Festival, 2015) and ISLANDS (The Lorong 24A Shophouse Series #13, Singapore, 2013).
He has been supported by the 30th Holbein Scholarship (2016), and  Nomura Foundation (2018).