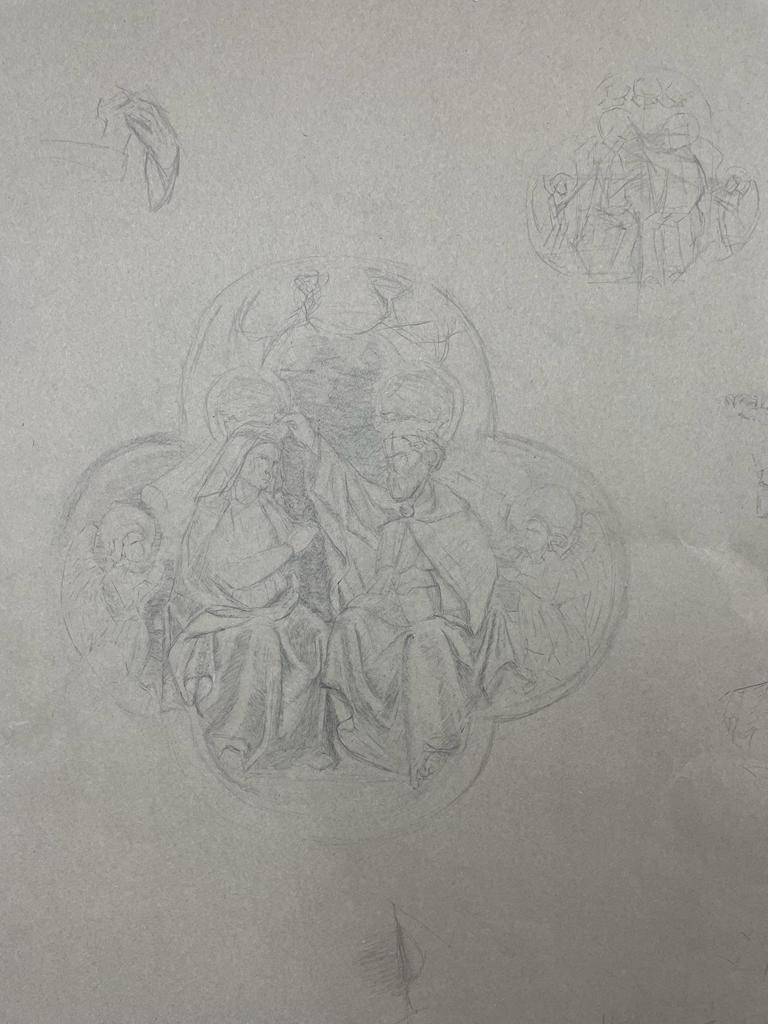 Congratulations to Jack Langley (BA (Hons) Carving: Woodcarving & Gilding, Yr2) for winning the 2022 Taylor Pearce Drawing Prize, for his drawing, 'Study for a Quatrefoil Relief Carving'!
The Taylor Pearce Drawing Prize is open to students on our Carving and Conservation BA degree courses. Students are invited to submit up to six drawings that reflect their course work in a range of approaches and subjects, and can include sketches, studies or more sustained drawings.
Entries for the 2021 and 2022 prize are available to view by clicking the images below.