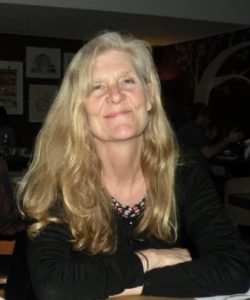 Teresita Dennis was awarded the Art School Honorary Medal in 2022, in recognition of her exceptional work in establishing and effectively running the support services at the Art School, recognised as a model of good practice and commended by the Quality Assurance Agency. Her compassion, sound decisions, and immense dedication have been greatly appreciated by students and staff alike over the years.
Teresita has worked in the Art School as a Senior tutor in Fine Art since 1999. Her role as a support tutor began in 2007 and since then she has developed the department to encompass the changing needs of students, with a focus on enabling access to learning and promoting confidence and inclusion, in relation to their individual needs.
As Head of Access to Learning, Teresita is trained to support students with a variety of learning differences, alongside making course-based needs assessments, individual learning plans, reasonable adjustments, facilitating DSA applications, providing pastoral care and giving advisory information and advice regarding mental health and general wellbeing.