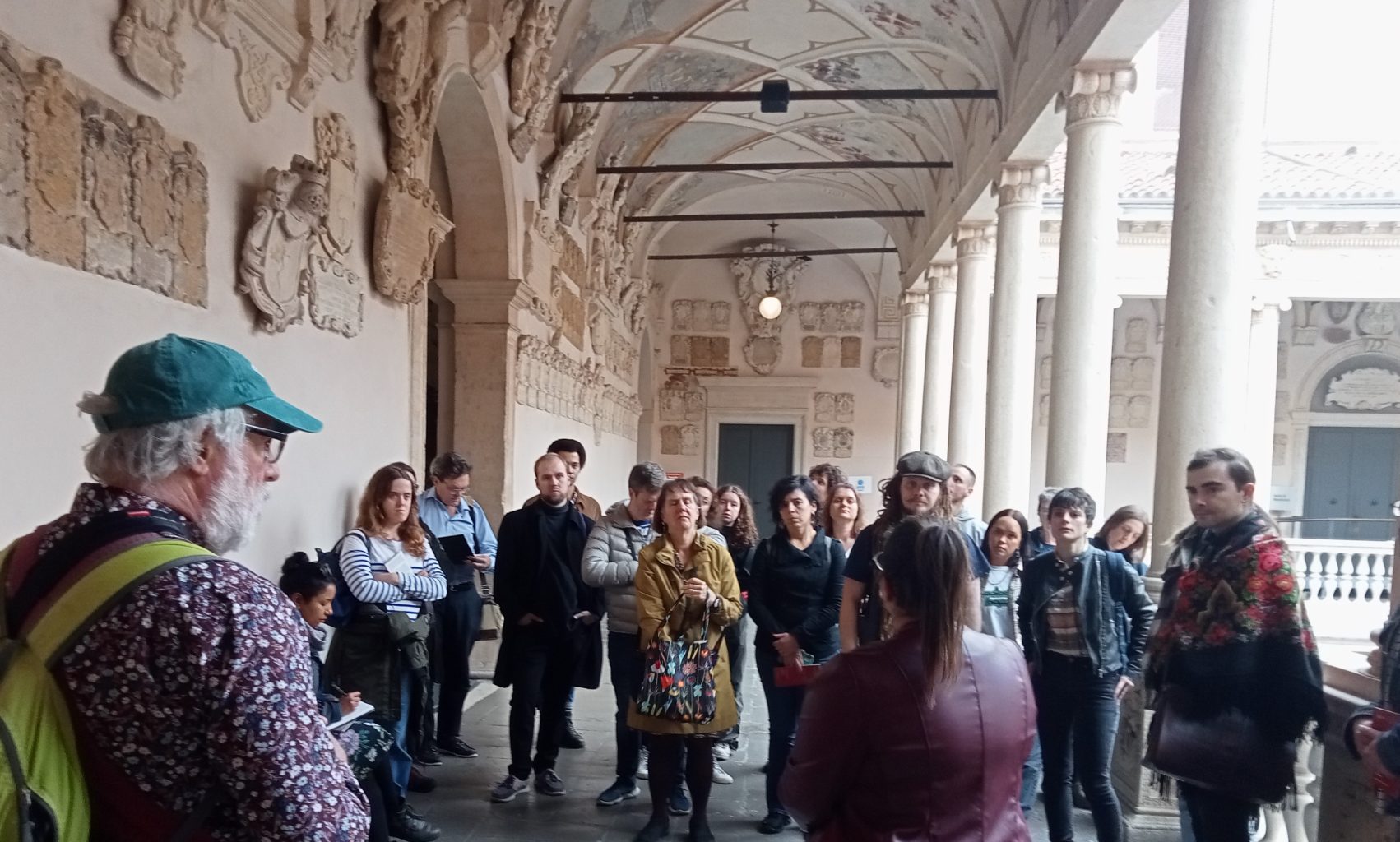 In late October, we were delighted to return to Venice for our annual trip for second year BA Carving and BA Conservation students. The Venice trip is a highlight in the calendar for our students, giving them the opportunity to engage directly with the art and architecture of the city, under the guidance and expertise of their tutors. This year's study trip was even more anticipated having been put on hold for two years due to the pandemic, and a few third year students took the chance to join.
Twenty students attended this year's trip, accompanied by three members of staff, Richard Barnes, Jennifer Dinsmore and Dr Michael Paraskos. Teaching began immediately upon arrival to Venice with a late afternoon visit to the church of San Giorgio Maggiore by Palladio, followed by a walk around some of the Baroque churches to the west of St Mark's Square and the Dorsoduro district. An exciting start to the trip!
There was an early start the following morning to experience St Mark's Square before the crowds arrived, where we discussed Venice as a historical, material and theoretical phenomenon. We visited Museo Correr, where we looked at Canova plasters and examples of woodcarving, books and paper. This was followed by a second museum trip in the afternoon to the Accademia, where we saw finished carved marble pieces and further examples of woodcarving.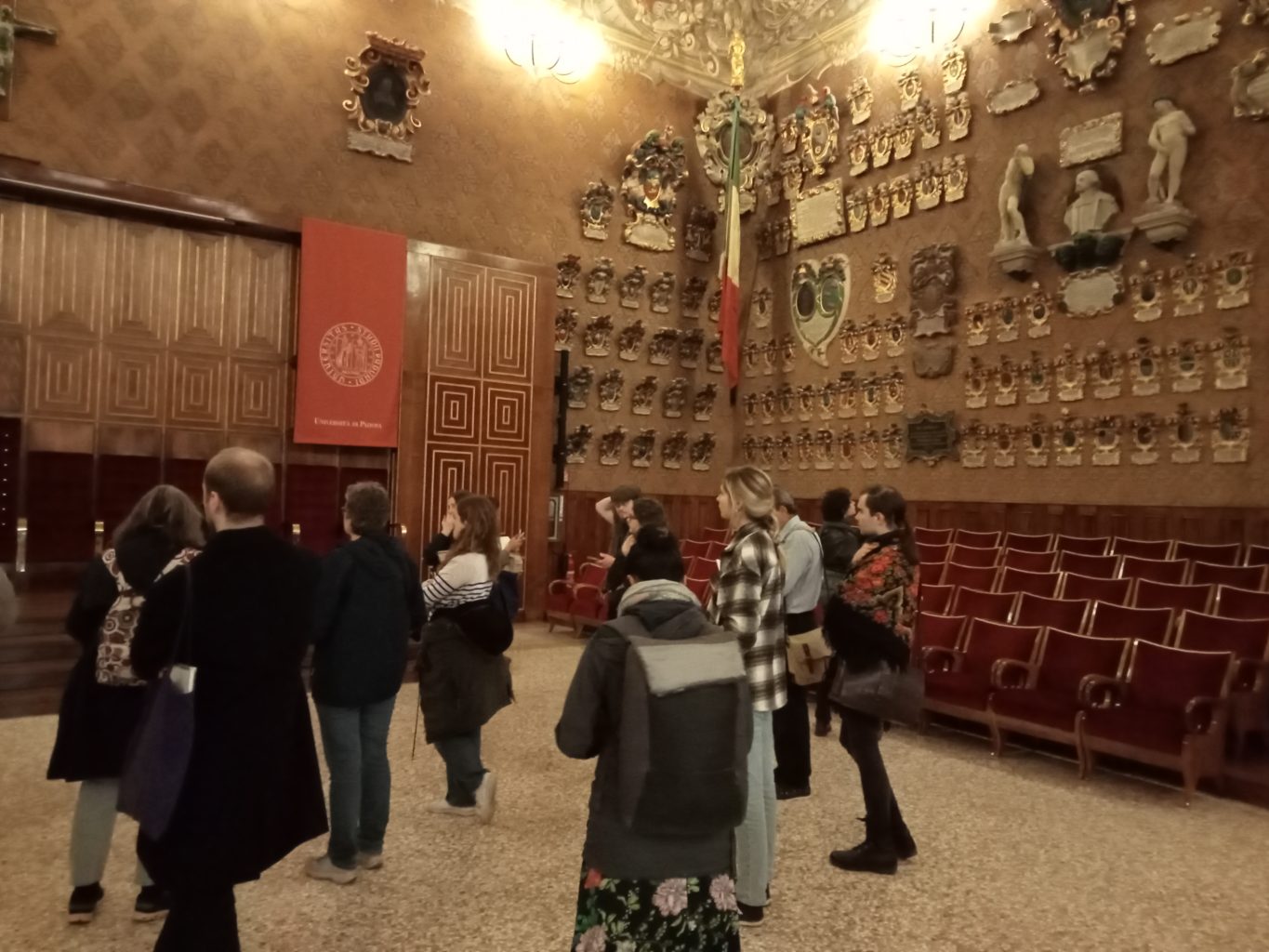 The next day, we took the train out to Padua. We were welcomed by the University of Padua and taken on a guided tour of the sixteenth-century Palazzo Bo, the collection of historical rooms and over 3000 carved wood and stone cartouches. This was followed by a visit to the Odeon and to the Basilica of San Antonio. The day ended with a guided tour of the conservation and restoration works at the Eremitani Church and at the nearby Scrovegni Chapel, where we saw restored frescoes by Giotto.
The Cini Foundation kindly hosted us once again for the trip, and on our fourth day we had an extensive tour around the building, guided by art historian Dr Alessandro Martoni. We then headed to the Island of Murano to visit the Church of St Peter the Martyr and its adjacent museum, and the Church of San Donato.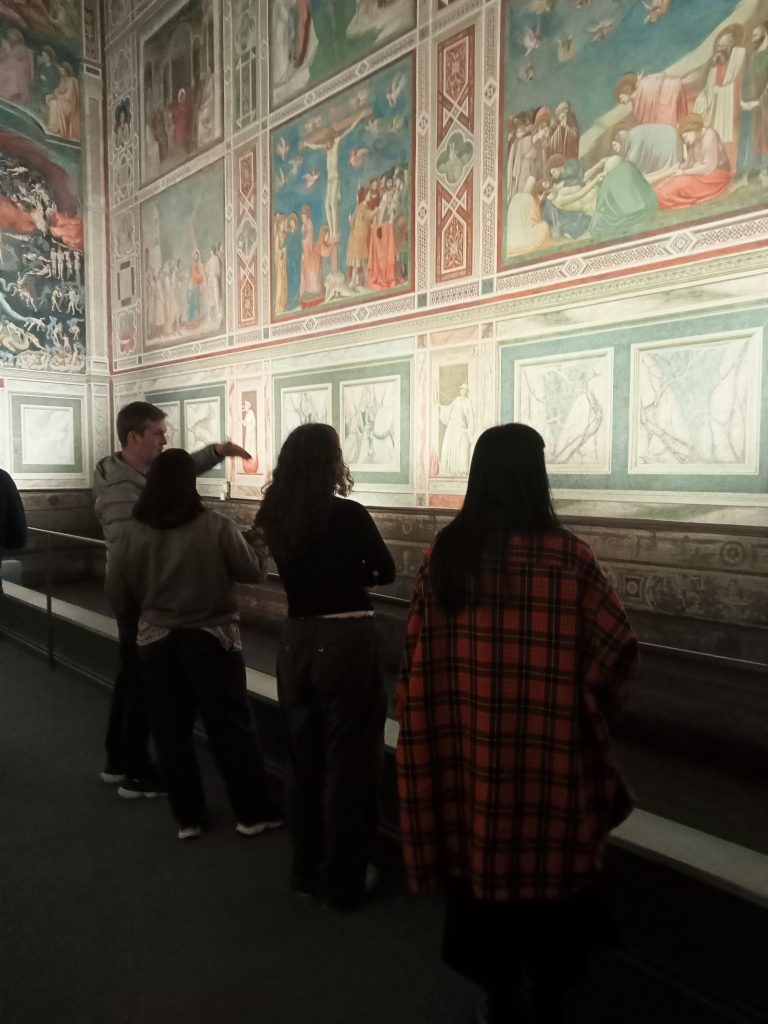 On the final day of the trip, we returned to St Mark's Square to visit the Basilica. We studied the interior and exterior of the building and discussed its craftsmanship, history and carvings, alongside conservation issues following the disastrous floods in 2019. Afterwards, we visited the Frari, where Dr Susan Steer of the Venice in Peril organisation gave a lecture on the restoration of the Canova Monument. The trip ended with a quick visit to a Venetian boat yard that builds and repairs the famous wooden gondolas, before it was time to fly home.
Applications are now open for 2023/24. Find out more about our BA Carving and BA Conservation courses at one of our upcoming Open Days.