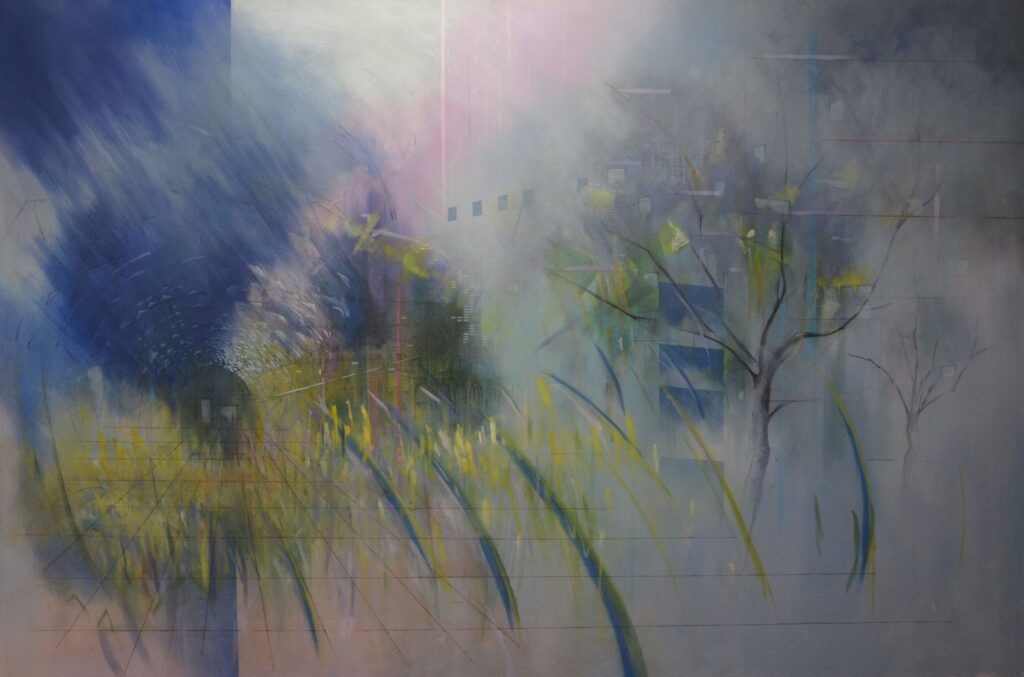 We're delighted to announce the launch of the BA Fine Art Graduate Showcase, an online exhibition of the outstanding work of our 2020 BA Fine Art graduates. View the exhibition.
The new Fine Art Graduate Showcase joins the Foundation and Historic Carving Showcases in our  Graduate Showcase,  a purpose-built online exhibition space developed in response to the coronavirus pandemic.
The online exhibition includes works on canvas and paper, sculpture and installation. Students have used a variety of materials; oil, acrylic, gouache and watercolour paints, oil stick, pencil, charcoal, clay, dirt, papier mache, plywood, perspex, wool and baked dough. And because we support students to identify and develop their own artistic voice rather than follow a 'house style', the exhibition boasts a diverse range of creative approaches and ideas.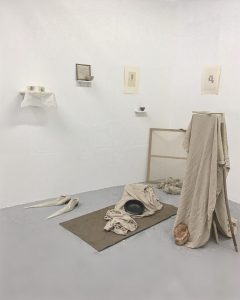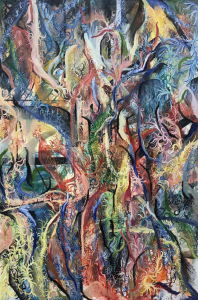 Following the government's guidelines put in place to control the pandemic, the Art School's facilities closed in March for the remainder of the academic year, and students continued their work from their home studios, with tutorials accessed online. We are extremely proud of the resilience and dedication shown by all our students during these difficult circumstances, and the challenges they faced during this extraordinary time makes their final work all the more impressive.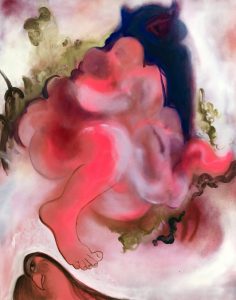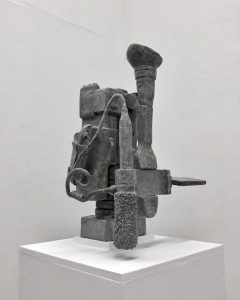 As these pieces could not be exhibited in a physical Show in June, a public-facing exhibition of recent work from our BA and MA Fine Art 2020 graduates is planned for July 2021 at Bargehouse on London's South Bank – sign up to our mailing list to receive an invitation.
Look out for our online 2020 MA Fine Art Graduate Showcase, due to be launched in May next year!
Images of work
– Anna Stevenson, No10, 2020, oil & charcoal on canvas, 103 cm x 153 cm
– Katherine Pethers, An Adoration: An Abyss [installation view], 2019, mixed media, dimensions variable
– Anna Woodward, Laius, 2020, oil, acrylic, gouache on canvas, 1.5 m x 1 m
– Harriet Gillet, Caught Up, 2020, oil and spray paint on canvas, 114 cm x 140 cm
– Yingming Chen, The Press, 2020, papier maché, 155 mm x 340 mm x 160 mm